Blue Note Announce New Titles In Tone Poet Audiophile Vinyl Reissue Series
The schedule includes classic titles from artists including Andrew Hill, Dexter Gordon, Hank Mobley, Wayne Shorter and many more.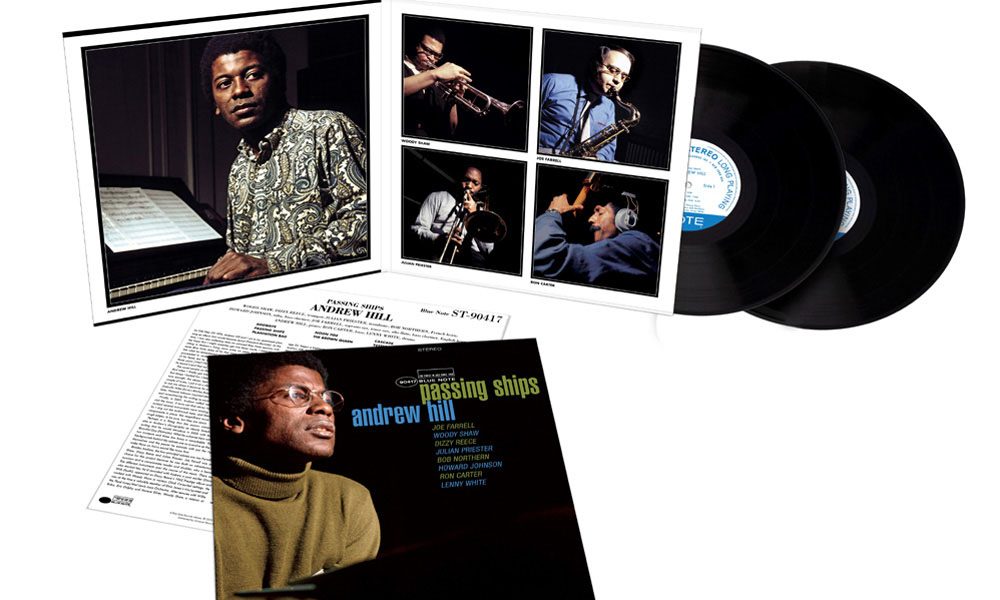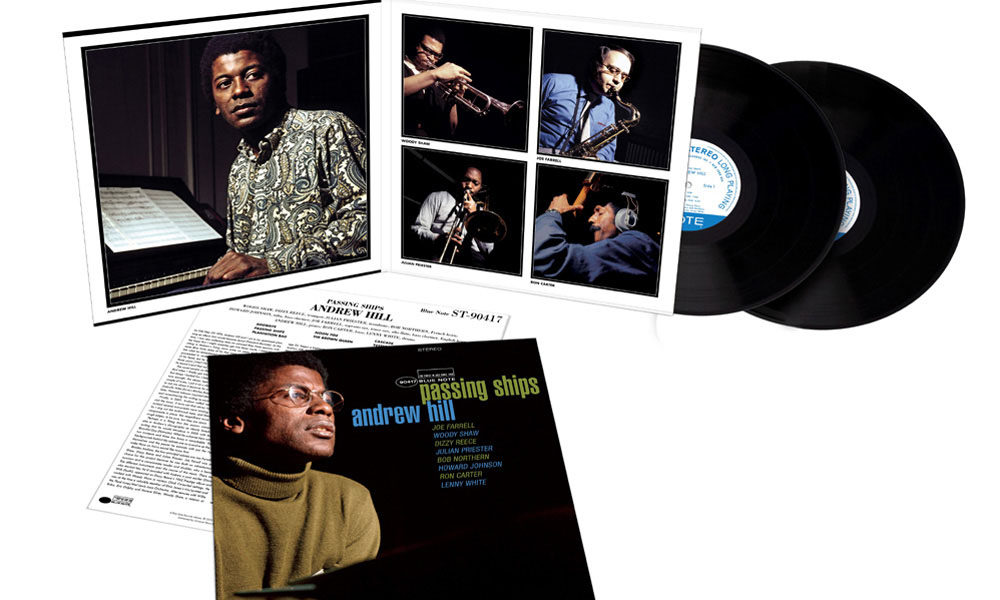 Blue Note Records has announced the upcoming 2021-2022 line-up for the acclaimed Tone Poet Audiophile Vinyl Reissue Series, which will kick off March 12 with Charles Lloyd & The Marvels' new album Tone Poem, the first-ever new release to be included in the series.
Fittingly, it was Lloyd who first dubbed Harley the "Tone Poet." Other highlights include a first-ever vinyl release of pianist Andrew Hill's brilliant 1969 album Passing Ships, which was rediscovered in the vaults by producer Michael Cuscuna and first released in 2003, and will come out May 7 paired with tenor saxophonist Dexter Gordon's expansive 1964 album One Flight Up.
Katanga!, a rare gem from the Pacific Jazz catalog by saxophonist Curtis Amy and trumpeter Dupree Bolton, comes out on June 4 along with a first-time digital release of the album. The Tone Poet Vinyl Edition of Katanga! will include a new essay by Thomas Conrad that elucidates the story behind the album.
The Tone Poet Audiophile series is produced by Joe Harley and features all-analog, 180g audiophile vinyl reissues that are mastered from the original master tapes by Kevin Gray of Cohearent Audio. Tone Poet vinyl is manufactured at RTI in Camarillo, California, and packaged in deluxe Stoughton Printing "Old Style" Gatefold Tip-On Jackets.
See the upcoming release schedule in Blue Note's Tone Poet Audiophile Vinyl Reissue Series:
March 12, 2021:
Charles Lloyd & The Marvels – Tone Poem (Blue Note, 2021) *mastered from the original 24/96 digital files*
May 7, 2021:
Dexter Gordon – One Flight Up (Blue Note, 1964)
Andrew Hill – Passing Ships (Blue Note, 1969)
June 4, 2021:
Art Blakey & The Jazz Messengers – The Witch Doctor (Blue Note, 1961)
Curtis Amy & Dupree Bolton – Katanga! (Pacific Jazz, 1963)
July 9, 2021:
Sonny Clark – My Conception (Blue Note, 1959)
McCoy Tyner – Expansions (Blue Note, 1968)
August 6, 2021:
Lee Konitz & Gerry Mulligan – Lee Konitz Plays With The Gerry Mulligan Quartet (Pacific Jazz, 1953)
Wayne Shorter – The All Seeing Eye (Blue Note, 1965)
September 10, 2021:
Joe Pass – For Django (Pacific Jazz, 1964)
Stanley Turrentine – Rough 'N Tumble (Blue Note, 1966)
October 8, 2021:
Sonny Red – Out of the Blue (Blue Note, 1959-60)
Grant Green – The Latin Bit (Blue Note, 1962)
November 5, 2021:
Hank Mobley – Curtain Call (Blue Note, 1957)
Jackie McLean – Tippin' The Scales (Blue Note, 1962)
December 3, 2021:
Gerald Wilson – Moment of Truth (Pacific Jazz, 1962)
Freddie Hubbard – Breaking Point! (Blue Note, 1964)
January 7, 2022:
Kenny Burrell – Kenny Burrell (Blue Note, 1956)
Grant Green – Feelin' The Spirit (Blue Note, 1962)
February 4, 2022:
Harold Vick – Steppin' Out (Blue Note, 1963)
Bobby Hutcherson – Stick Up! (Blue Note, 1966)
March 4, 2022:
Chet Baker & Art Pepper – Picture of Heath (Pacific Jazz, 1956)
Blue Mitchell – Bring It Home To Me (Blue Note, 1966)
April 1, 2022:
Donald Byrd – At The Half Note Cafe, Vol. 1 (Blue Note, 1960)
ScoLoHoFo (Scofield-Lovano-Holland-Foster) – Oh! (Blue Note, 2002).
Browse and buy titles from Blue Note's Tone Poet Audiophile Vinyl series here.