Cheap Trick Discuss "Keeping It Fresh" After 45 Years In Exclusive Ramblin' Man Interview
The Illinois rockers' next album is "90% complete" and they are also on tour with ZZ Top across the autumn.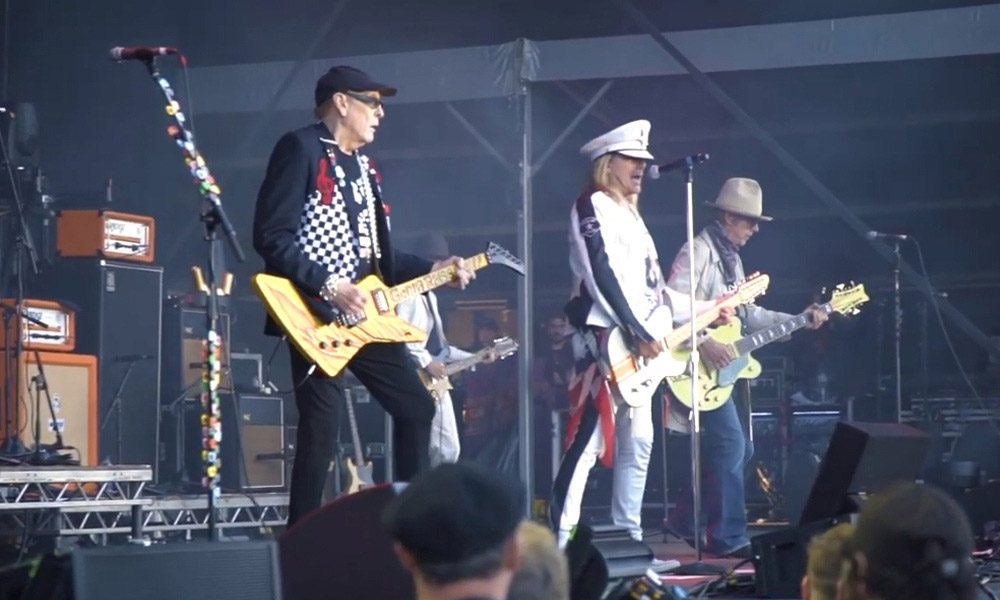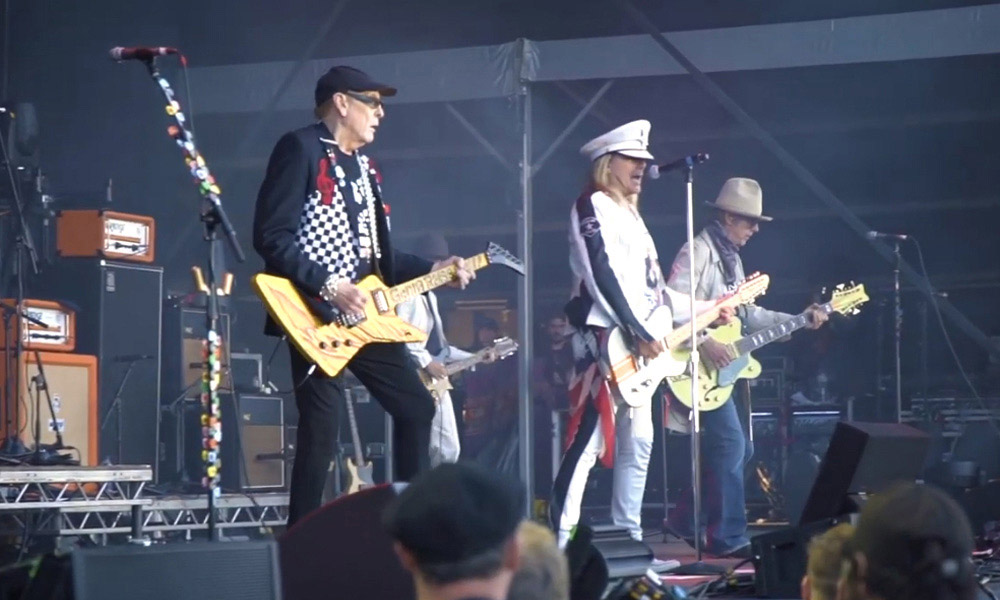 After 45 years active service, worldwide record sales of over 20 million and over 5,000 shows under their belt, it would seem there's very little legendary US rockers Cheap Trick haven't achieved.
However, there's one statistic out there which might amaze their loyal fan base. Despite countless touring all over the globe, Ramblin' Man Fair 2019 is only the third UK festival show these Illinois stalwarts have played during their distinguished career.
"Yeah, that's true", guitarist Rick Nielsen confirms in this exclusive interview with Kylie Olsson you can see in full below. "We've done the Download Festival and we did the Reading Festival about a hundred years ago. We have to talk to our manager and agent about putting that right.
Cheap Trick Interview: Keeping Things Fresh After 45 Years (Ramblin' Man 2019)
"I guess the other bands are afraid of us", he smiles. "I mean, really, book us and we'll be there. We play bar mitzvahs, weddings and funerals, we do it all. Whether there's 8 or 80,000 people, we don't care. We just love to play, no matter where it is."
Nielsen's not kidding, as he later reveals that Cheap Trick have "90% completed" their new studio album – the follow-up to We're All Alright – and they're touring with ZZ Top, something which will take them into October 2019. But with a catalogue as immense as theirs, surely they still need to rehearse when they go on the road?
"No, no, why would we rehearse?" Nielsen shoots back. "We haven't rehearsed since 1973."
"Yeah, the only rehearsals we do is (bassist) Tom [Petersson] and I have to work out our choreography and our complicated dance moves", vocalist Robin Zander adds.
"We change the set list every night, so that keeps it fresh for us. If we make mistakes, then so what? Our mistakes are better than anything we could think up anyway. That's our secret."
Feeling lucky? Here's your chance to win a guitar signed by many of the artists who played at Ramblin' Man this year, including Airbourne, Allman Betts Band, Foreigner and Kenny Wayne Shepherd.
Format:
UK English