Dreamville's West Coast Superstar Cozz Drops 'Fortunate'
'Fortunate' is Cozz's first new music since 2018.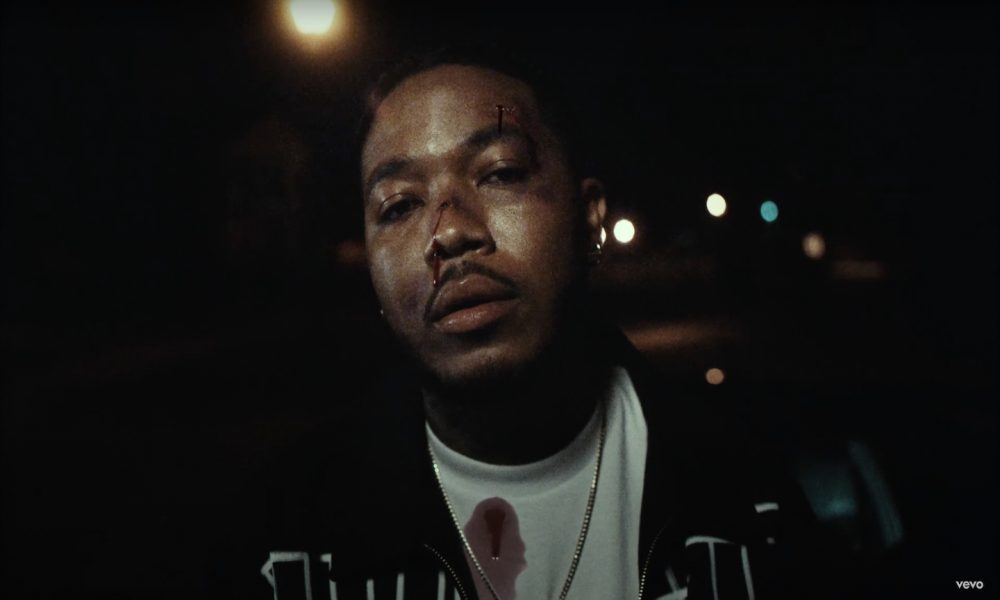 Los Angeles-based rapper Cozz is back with the sleek single "Fortunate," his first solo release since 2018. Cozz's "Fortunate" is available now at all digital retailers.
The moody, introspective track—and the low-lit video that accompanies it—is a triumphant and thoughtful return from the Dreamville-signed star.
Cozz - Fortunate (Official Music Video)
The track features a classic trap beat with booming bass and a psychedelic guitar line that perfectly emphasizes Cozz's melodic flow and clever ad-libs. The emotional instrumental (produced by T-Minus, J. Cole & Ced Breeze) allows the man the space to show off his impressive vocal chops, nimbly rapping, but also singing in a passionate, pained upper register. On the track, Cozz counts his blessings while contextualizing where he came from. There's an inherent tension in his voice as he celebrates his wins while refusing to forget all the struggles he went through to get there.
The video stars Cozz driving the streets at night, stopping at meaningful spots along the way. The most affecting scene, though, is when Cozz approaches a childhood version of himself at dusk and stares with wonder, as his bars run through lessons he's learned.
Cozz has long established himself as a rapper capable of textured and emotional songwriting on albums like 2014's Cozz and Effect and 2018's Effected. But over the last few years, the L.A. MC has also proven to be a game collaborator, becoming an essential part of J. Cole's Dreamville Records, and their beloved group record, Revenge of the Dreamers III.
On that set, he handles "LamboTruck" with Reason and Childish Major, as well as "1993" with J. Cole, JID, EarthGang, Buddy, and Smino, and more. The star-studded effort helped solidify Cozz's case as one of the most intriguing MCs going, and now he's poised to deliver on that. "Fortunate" is aptly titled—his supporters all over the world are likely feeling the same way now that he's back.