Earthgang Recruits Coi Leray For 'Options' Remix Featuring Wale
The song comes as Earthgang prepares to release their highly anticipated new album, 'Ghetto Gods.'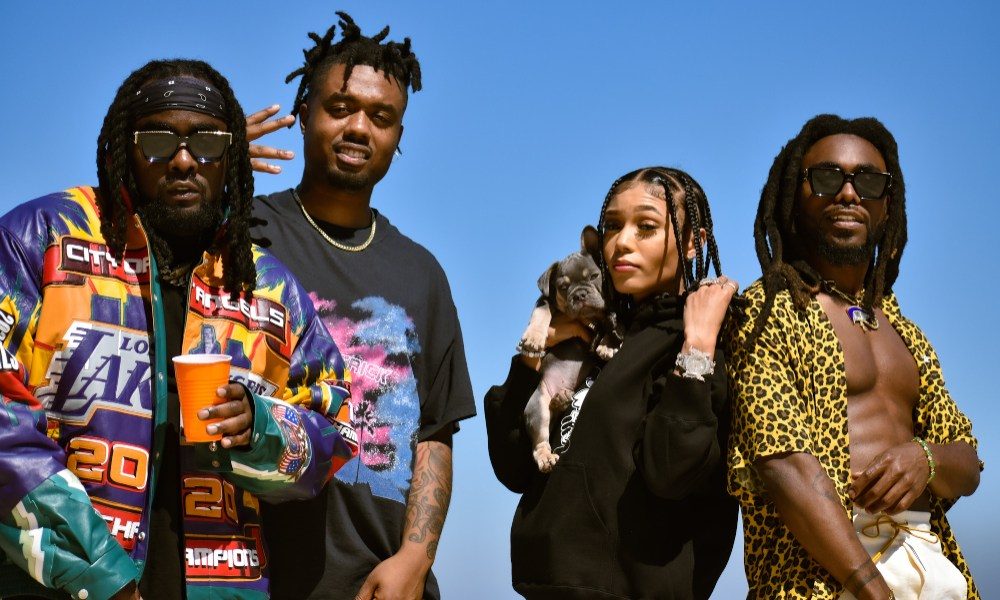 EARTHGANG has recruited Coi Leray for a remix of "Options," their hit single featuring Wale. The song comes as EARTHGANG prepares to release their highly anticipated new album, Ghetto Gods.
"Options" follows EARTHGANG's run of new tracks in preparation for their sophomore album. Among them was "Aretha," which was released on May 27 and produced by Olu along with Yudu Gray, sampling the soul great. The song came with a trippy visual of the two rapping in the studio and other locations. EARTHGANG also recently released a remix to Drake and Rick Ross' "Lemon Pepper Freestyle."
EARTHGANG, Wale, Coi Leray - Options Remix [Official Audio]
EARTHGANG will also be hitting the road soon, with the duo set to perform at the Life Is Beautiful Music & Art Festival, a three-day event in Las Vegas from Sept. 17-19. The fun doesn't stop there, though. The Atlanta mainstays will also be hitting Lollapalooza, Rolling Loud LA, Outside Lands, Governor's Ball, and more. Additionally, EARTHGANG will perform as part of the United Nation's World Oceans Day on June 8.
When they're not touring the country in EARTHGANG, the group's members, WowGr8 and Olu, are in Spillage Village. The collective, which includes both members, singer Mereba, rapper J.I.D., and chart-topping R&B star 6LACK. The group released their fourth studio album, Spilligion, in September of 2020 via Dreamville/Interscope Records. They also performed a set for NPR's Tiny Desk (Home) Concert series. The group – which also included Jurdan Bryant, Hollywood JB, and Benji―began their set with the apocalyptic "End of Daze," followed by "Baptize"―the first two singles off Spilligion. They transitioned to the soaring, soulful "Hapi," featuring Mereba and EARTHGANG's Olu on lead vocals. The collective concluded their set with the uplifting "Jupiter."
The group filmed their performance in a church, a fitting location for Spillage Village's latest album, which revolves around an underlying theme of spirituality, and the ways in which religious texts and scripture metaphorically reflect the current state of the world. The album was written and recorded while members of the collective were living together, amid the quarantine.
Buy or stream EARTHGANG's "Options" remix featuring Coi Leray and Wale.