Spillage Village Shares Soulful New Single 'Hapi,' Reveals New Album
The supergroup featuring 6lack, J.I.D, EARTHGANG, and more provide a hopeful uplifting on the soul-driven track.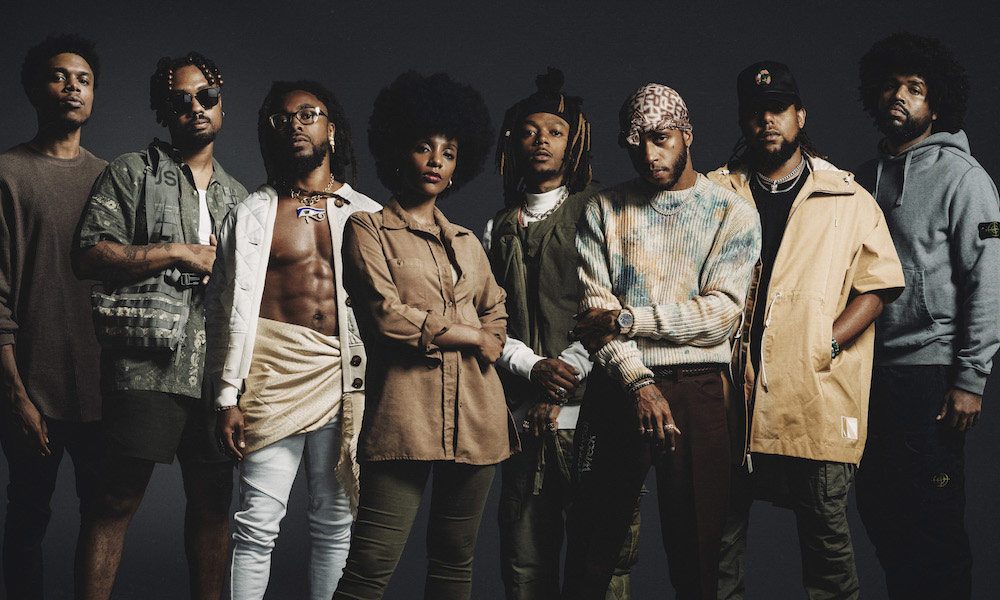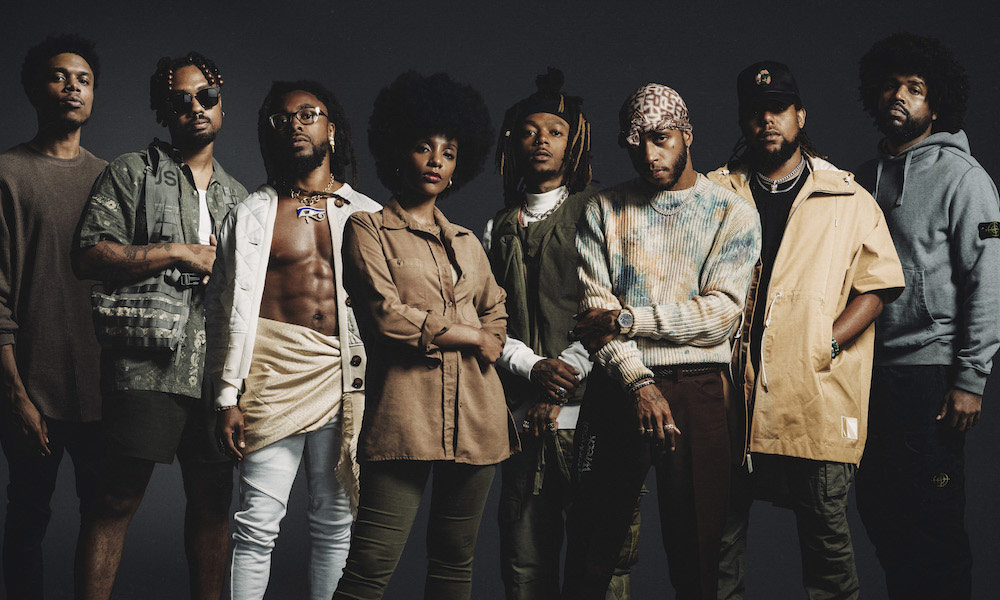 Ahead of their highly anticipated album Spilligion, out September 25 via Interscope, Atlanta hip-hop supergroup Spillage Village have released their latest single, "Hapi," and announced the project's 12-song tracklist.
"Hapi" is an uplifting and hopeful exploration performed by group members Mereba, Olu of Atlanta duo EARTHGANG and Benji. Dungeon Family's Big Rube also contributes a spoken word portion to the track at its conclusion. "Hapi," follows the previously shared singles, "Baptize" and "End of Daze."
"Your freedom is beyond anyone outside of yourself's controllin', it can't be bought and sold, given away, or even stolen," Big Rube proclaims. "It's a divine entitlement, vital to the nourishment of the soul."
Spillage Village – Hapi feat. Big Rube [Official Audio]
Born out of block parties, college dorm rooms, and late-night house sessions, Spillage Village was founded by Atlanta duo EARTHGANG and rapper J.I.D and were then joined by producer Hollywood JB and artist Jurdan Bryant.
The quintet self-released their first collaborative project, Bears Like This (2014) to a warm reception. Soon after singer Mereba and rapper 6lack joined the group and released their second critically acclaimed effort, Bears Like This Too (2015) with press dubbing it "a definitive statement from one of Atlanta's most musically vibrant posses."
Since then, the group has grown exponentially to include an eclectic group of musicians, with Benji. joining as the latest addition to Spillage Village. While each artist boasts a successful solo career, the combination of their efforts makes for a captivating display of soul-serving music.
The theme of Spilligion is heavily centered in religious texts and scripture and the ways in which they metaphorically reflect the current state of the world. In an attempt to harness the power found in the community amongst a global pandemic, climate change, and civil uprisings, Spilligion encourages listeners to look past religion or creed. Instead, it pushes for the prioritization of reclaiming strength and energy while celebrating every element of Black music.
The album will feature a star-studded list of guest artists including Chance the Rapper, Lucky Daya, Ari Lennox, and Masego. Each track on Spilligion borrows its name from religious texts and scriptures.
Spilligion is out on September 25 and can be pre-ordered here. Scroll down for tracklisting.
Spillingion Tracklist
"Intro"
"Baptize"
"PsalmSing"
"Ea'Alah" (Family)
Mecca
Judas (ft. Chance The Rapper, Ari Lennox, Buddy and Masego)
"Oshun"
"Cupid" (ft.Lucky Daye)
"Shiva"
"End of Daze"
"Hapi" (ft. Big Rube)
"Jupiter"