Watch Spillage Village's Tiny Desk (Home) Concert
The Atlanta supergroup performed songs from their acclaimed new album, 'Spilligion.'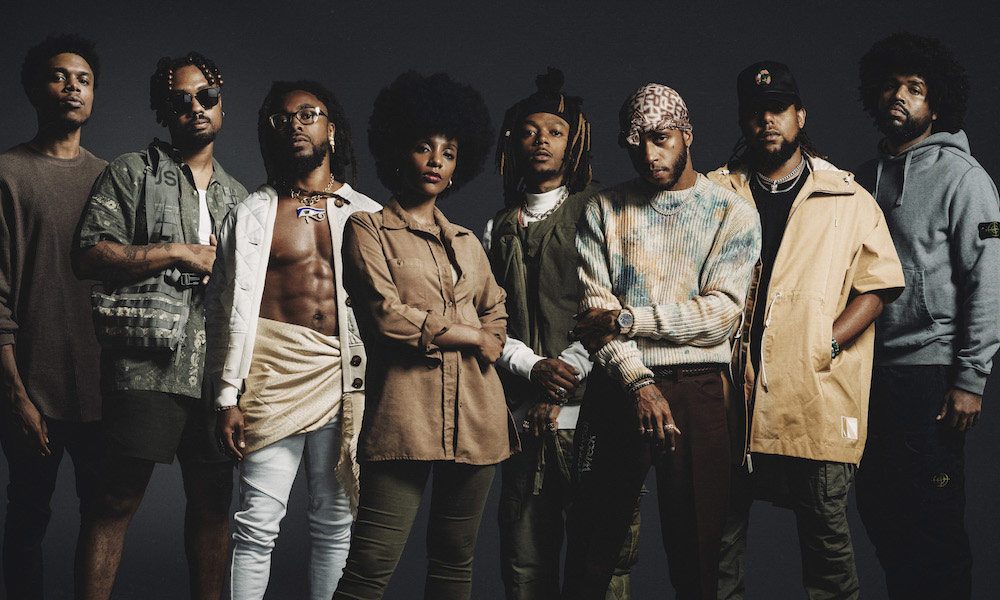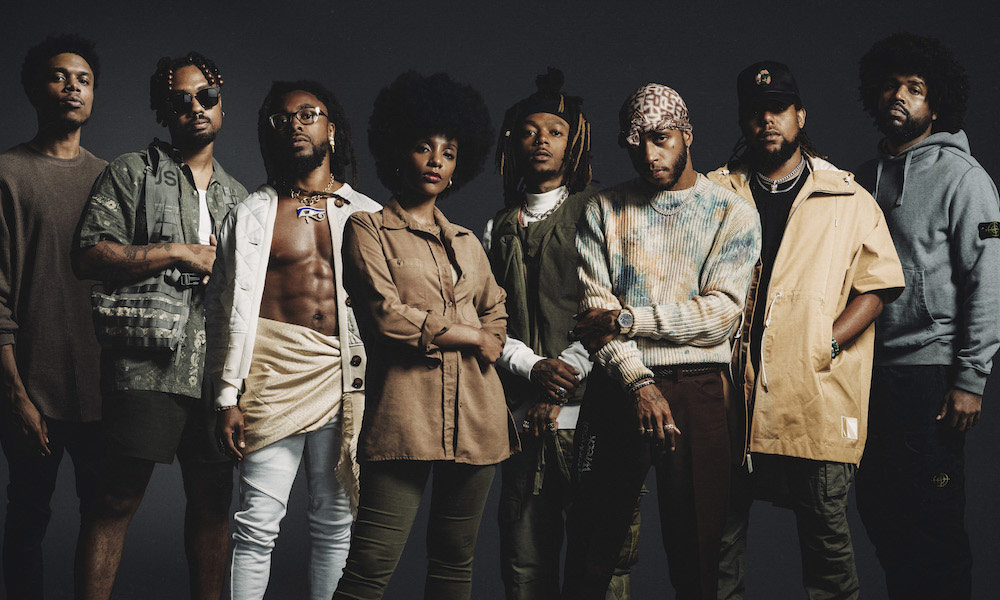 Atlanta supergroup Spillage Village were the latest artists to perform a set for NPR's Tiny Desk (Home) Concert series. The collective, which includes members of EARTHGANG, singer Mereba, rapper J.I.D., and chart-topping R&B star 6LACK (who was not present, due to travel restrictions), released their fourth studio album, Spilligion, last month via Dreamville/Interscope Records.
Spillage Village: Tiny Desk (Home) Concert
The group – which also included Jurdan Bryant, Hollywood JB, and Benji – began their set with the apocalyptic "End of Daze," followed by "Baptize" – the first two singles off Spilligion. They transitioned to the soaring, soulful "Hapi," featuring Mereba and EARTHGANG's Olu on lead vocals. The collective concluded their set with the uplifting "Jupiter."
Filming their performance in a church was fitting for Spillage Village's latest album, which revolves around an underlying theme of spirituality, and the ways in which religious texts and scripture metaphorically reflect the current state of the world. The album was written and recorded while members of the collective were living together, amid the quarantine.
In a recent interview with Complex, Mereba recalled that the pandemic ultimately brought all of the busy artists together. "It felt like every time we thought it would work out, something would come up for one of us and keep us out. I like to believe it would've happened regardless. It might not have been the same dynamic with us in the same place though. We wanted to do that but it did take this whole crazy a__ situation for us to be stationary enough to work together. It was kind of like a blessing in disguise, in that case."
Olu also spoke about the creation of Spilligion in an interview with Rolling Stone, and recalled how the pandemic, protests, and general global upheaval affected their work. "This is a situation that nobody has dealt with, so there is no blueprint from before. You can't go to something like [Marvin Gaye's] What's Going On [for guidance]. I had no idea what this was gonna sound like."
The result is an incredibly timely, poignant collection of music that blends neo-soul with R&B, funk, and southern hip-hop. Reflective yet hopeful, the highly-acclaimed Spilligion encourages listeners to look past religion and push to reclaim their strength and energy – all while celebrating every element of Black music.
Spilligion is available now and can be bought here.