David Bowie's 'Labyrinth' Soundtrack Released On Coloured Vinyl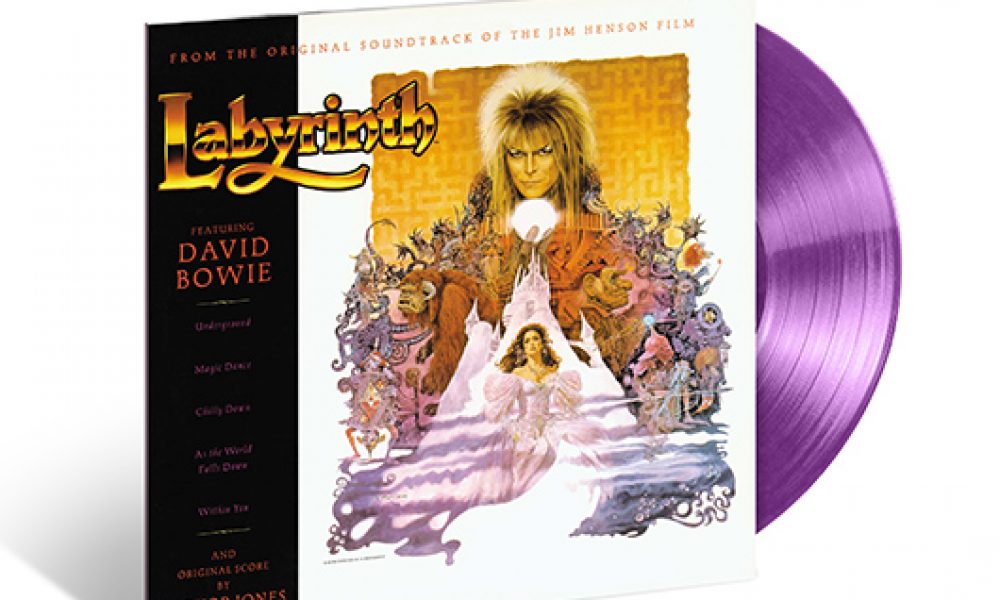 Dance magic, dance! The soundtrack for the cult 1986 Jim Henson movie, Labyrinth, is being reissued on 180g coloured vinyl. A limited run of 1,500 green and 1,500 lavender pressings are being made available exclusively at the uDiscover Music store on 4 August, along with a second pressing of the black vinyl version.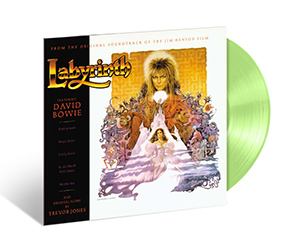 The soundtrack boasts five original David Bowie songs that have long held a special place in the hearts of Bowie fans of a certain generation. Bowie's turn in the film came smack bang in the middle of a decade during which he made a concerted effort to reach a new, mainstream audience – and he duly accomplished that mission with his performance as Jareth The Goblin King.
"I was pretty well hooked from the beginning," Bowie told Movieline magazine in 1986, recalling his first meeting with creator Jim Henson. "I'd always wanted to be involved in the music-writing aspect of a movie that would appeal to children of all ages, as well as everyone else," he said, adding that Jim Henson gave him "a completely free hand" with the music.
The results included the widescreen balladry of 'As The World Falls Down', the haunting 'Underground' and the high-camp cult classic 'Magic Dance', which was performed in the film by Bowie, surrounded by some of Jim Henson's finest puppet creations.
Nestled alongside Bowie's original songs, the synth instrumentals created by South African composer Trevor Jones (who also composed the score for Jim Henson's equally beloved movie The Dark Crystal, along with the 80s noir of Angel Heart) struck the perfect tone for the fantasy movie. Now remastered at Capitol Studios, the soundtrack will sit alongside the newly restored 4K version of the movie itself, which was released last year as part of the 30th-anniversary Labyrinth celebrations.
Scroll down to watch the immortal 'Magic Dance' video and read the full Labyrinth tracklist. All versions of the release can be ordered here, and you can win a copy of the black vinyl pressing here. 
Labyrinth - Magic Dance - David Bowie
The full tracklist for the Labyrinth soundtrack is:
Side One:
'Opening Titles Including Underground'
'Into The Labyrinth'
'Magic Dance
'Sarah'
'Chilly Down'
'Hallucination'
Side Two:
'As The World Falls Down'
'The Goblin Battle'
'Within You'
'Thirteen O'Clock'
'Home At Last'
'Underground'
Format:
UK English