Listen To Dawes' New Single 'Everything Is Permanent'
'MISADVENTURES OF DOOMSCROLLER' is out July 22.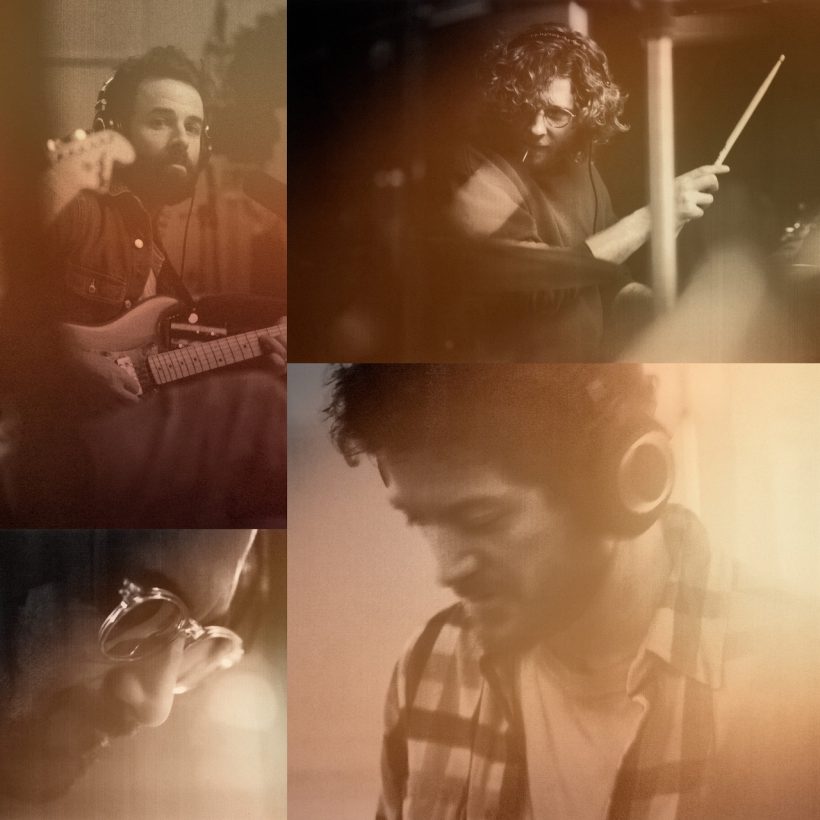 Acclaimed Los Angeles-based rockers Dawes have shared "Everything Is Permanent," available now via Rounder Records at all DSPs and streaming services. An official performance video—directed by Caitlin Gerard at Hollywood, CA's historic EastWest Studios—was also released via YouTube.
"Everything Is Permanent" marks the latest single from Dawes' upcoming eighth studio album, MISADVENTURES OF DOOMSCROLLER, arriving everywhere on Friday, July 22. Pre-orders are available now. In addition, a number of exclusive bundles—including limited edition preferred pink vinyl with an optional exclusive 11x11 signed band photo, turntable slipmat, black hoodie, white pocket t-shirt, and socks—are available now at the official Dawes webstore.
Dawes - Everything Is Permanent (Official Performance Video)
"This is a song (about how everything about us is tracked, documented, recorded, filed, mined, bought, sold, etc. etc. on some level) that is wrapped around a molten core of a breakdown/freakout/majorminorinterweave that is probably the moment I'm most proud of on the whole record," says singer/guitarist Taylor Goldsmith. "After showing you the blood and guts, we gently sew the song back together again and end with what could be the tagline for all of social media and the screen-life-culture that we subscribe to these days to varying degrees: 'Did you really need to cry? Or be seen crying?'"
Dawes will celebrate MISADVENTURES OF DOOMSCROLLER with a non-stop live schedule getting underway with a special Independence Day event with Phil Lesh & Friends, set for Monday, July 4 at Asbury Park, NJ's Stone Pony Summer Stage. A jam-packed international itinerary follows, including headlining shows, festival performances, a summer run with The Head and The Heart, and a just-announced co-headlining tour with GRAMMY Award-nominated Canadian artist Bahamas.
"An Evening with Dawes and Bahamas" will see both acts performing together for two unique live sets, with Dawes backing Bahamas and Bahamas then joining Dawes for an unprecedented collaborative performance. The tour begins September 7 at Knoxville, TN's Bijou Theatre and then travels the US through the month.