Rare, Classic British Jazz To Rise Again In 'British Jazz Explosion' Series
The series will begin with the deluxe 2LP & 2CD album 'Journeys In Modern Jazz: Britain (1965-1972).'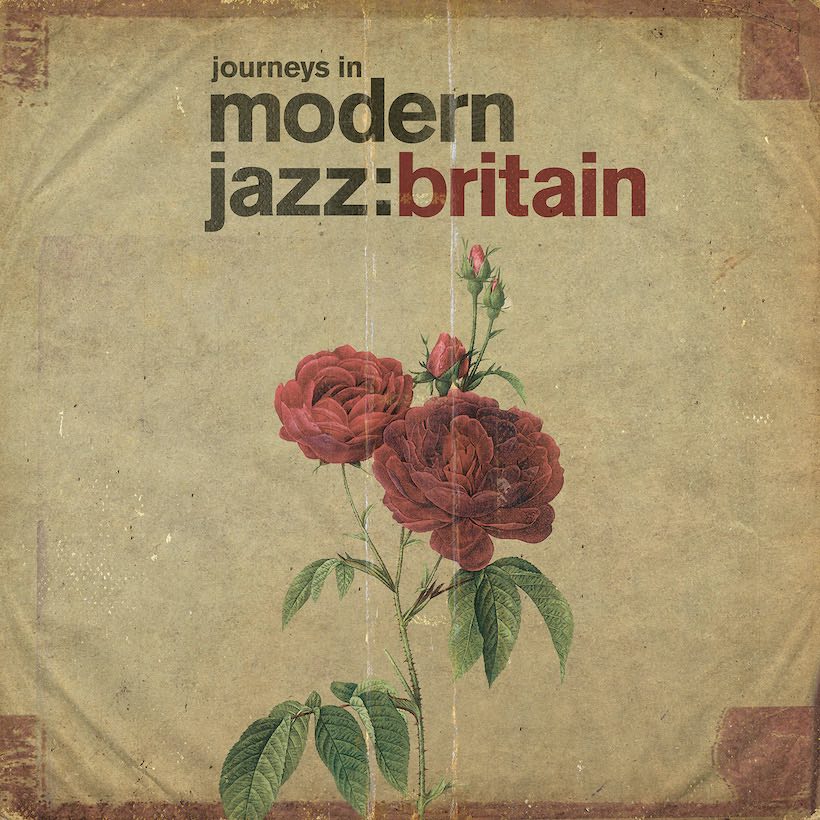 Decca Records is embarking on a new and ongoing audiophile vinyl reissue series to spotlight many gems of British jazz first released in the 1960s and 70s. British Jazz Explosion: Originals Re-Cut will dig deep into the history of the genre, making many tracks and albums available on vinyl and digitally for the first time since their original release.
The series will begin on July 16 with the deluxe 2LP & 2CD album Journeys In Modern Jazz: Britain (1965-1972). It features a compilation of tracks from across the series by such artists as Ken Wheeler and the John Dankworth Orchestra, the Mike Westbrook Concert Band, and the Dick Morrissey Quartet.
The series will feature rare and much-sought albums from the vaults of British labels such as Decca, Argo, Lansdowne, Deram and Fontana. British Jazz Explosion has been compiled by producer, author, and jazz historian Tony Higgins, and titles will include Don Rendell's Space Walk, Ken Wheeler & the John Dankworth Orchestra's Windmill Tilter (The Story Of Don Quixote) and the New Jazz Orchestra's Le Dejeuner Sur l'Herbe.
All titles in the Originals Re-Cut series have been remastered from the original tapes. They'll be presented on all-analog 180 gram vinyl pressings that feature high-quality "flipback" sleeves, front-laminated original LP artwork, and 12×12 inserts with brand-new liner notes.
"The current UK jazz scene is in tremendous health and is receiving international recognition," says Higgins. "Decca's British Jazz Explosion series will connect what's happening now to the pioneers and mavericks of the '60s and '70s; artists who reframed jazz in their own style and set the foundations of what was to follow in the '80s, '90s, and beyond.
"It's fascinating to see the paths and linkages from what was happening 50 years ago to what's going on today," continues the jazz historian. "Whether it's the orchestrated pastoral jazz of Neil Ardley, the funky jazz-rock of Michael Gibbs, or the super rare experimental modal bop of Mike Taylor, this reissue series and compilation will bring coherence and shape to the musical diversity and stylistic sweep of British jazz in the '60s and '70s."
Adds Decca Records/Universal Music senior catalog manager Kevin Long: "It is important for Decca/UMG to continue to open the tape archives, and to preserve and tell the story of these historic recordings again. The artists and their much-loved music helped pave the road map to what the modern British Jazz sound is today.
"Each record is a fascinating listen, capturing the wave and direction of the moment, which will help entice and continue the legacy for a new generation of listeners on a journey to expand their thirst for knowledge on music and culture in Britain during the 1960s & 70s."
Pre-order Journeys In Modern Jazz: Britain (1965-1972).
The initial release schedule for British Jazz Explosion, with more to follow in 2022, is:
July 16:
Various Artist / Journeys In Modern Jazz: Britain
2LP | 2CD |Digital
Don Rendell / Space Walk
LP | Digital
August 13:
Ken Wheeler & the John Dankworth Orchestra / Windmill Tilter (The Story Of Don Quixote)
LP | Digital
September 10:
The New Jazz Orchestra / Le Dejeuner Sur l'Herbe
LP | Digital
The full Journeys In Modern Jazz: Britain (1965-1972) tracklist is:
LP1 Side A
1. Ken Wheeler and the John Dankworth Orchestra | Don The Dreamer
2. Don Rendell Quintet | A Matter Of Time
3. Collin Bates Trio | Brew
4. John Surman, John Warren | With Terry's Help
LP1 Side B
1. Michael Garrick Sextet | Second Coming
2. Mike Westbrook Concert Band | Waltz (for Joanna)
3. Stan Tracey And His Big Band | Matinee Days
4. Harry Beckett | Third Road
LP2 Side A
1. Neil Ardley, Ian Carr, Don Rendell | Greek Variations: VI Kriti [edit]
2. The New Jazz Orchestra | Angle
3. Alan Skidmore Quintet | Old San Juan
LP2 Side B
1. Dick Morrissey Quartet | Storm Warning
2. Mike Taylor Quartet | To Segovia
3. Michael Gibbs | Some Echoes, Some Shadows