Disney's 'Soul' Movie Inspires Exhibition In New Orleans And Beyond
It will then travel to Kansas City in December and on to Harlem from next February.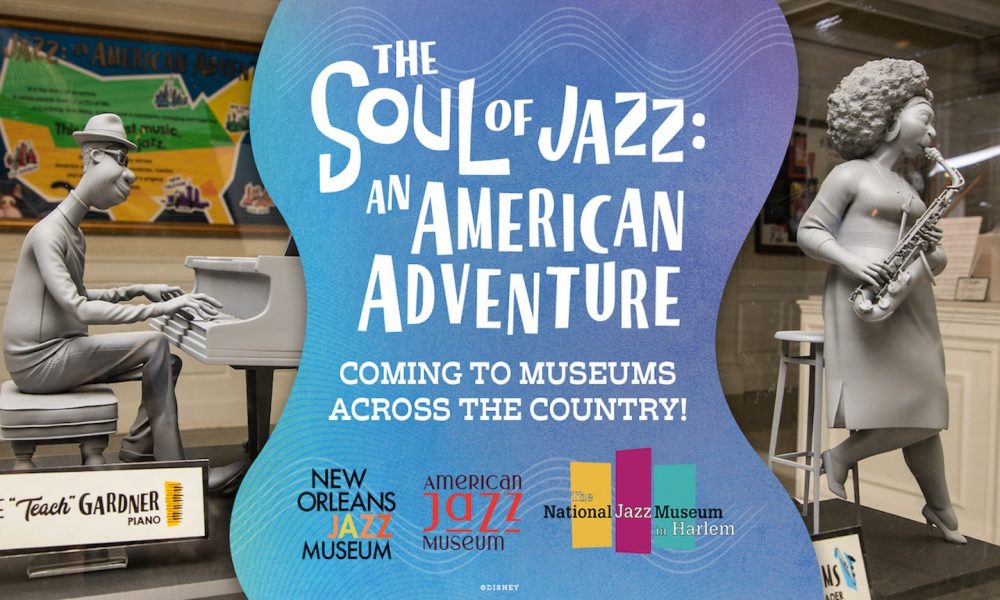 The exhibition The Soul of Jazz: An American Adventure, made by Disney's Pixar Studios and based on its 2020 hit movie Soul, will follow its debut at the EPCOT Center in Disney World, Florida, by opening at the New Orleans Jazz Museum next month.
It will then travel to the American Jazz Museum in Kansas City from December 10 and on to the National Jazz Museum in Harlem from next February. Walt Disney Imagineering has partnered with each of the museums to recreate the EPCOT experience.
In each location, the exhibition will feature a unique collection of artifacts curated by the museums. Visitors will also find two maquettes of the Joe Gardner and Dorothea Williams characters from the movie, produced by Pixar Animation Studios and released by Walt Disney Pictures. They'll be invited to get their own photo with Joe and the band, and to test their jazz knowledge by using the Play Disney Parks mobile app.
Musician, mentor, and teacher Gardner, the main protagonist from the Disney and Pixar animated film Soul, voiced by Jamie Foxx, serves as guide as visitors learn of the rich history of jazz through the exhibition. In the video below, John Dennis, executive creative director at Walt Disney Imagineering, talks about the subject with New Orleans native and jazz favorite Jon Batiste, who won an Oscar with Trent Reznor and Atticus Ross for the score to Soul and served as both a composer and musician on the picture.
Batiste believes that jazz music can evoke the same joy and nostalgia associated with the Disney theme parks themselves. "Jazz really has the ability to do that and add to that vision in a way that's tremendous," he says.
The Soul of Jazz: An American Adventure's arrival at the New Orleans Jazz Museum gives it a place in an institution in the home of jazz, which celebrates its in all its forms, "through dynamic interactive exhibits, multi-generational educational programming, research facilities, and engaging musical performances."