Dolly Parton Auctions Signed, Custom '9 To 5' Guitar For Opry Trust Fund
The guitar celebrates Parton's famous '9 To 5' smash and the 95th anniversary of the Grand Ole Opry.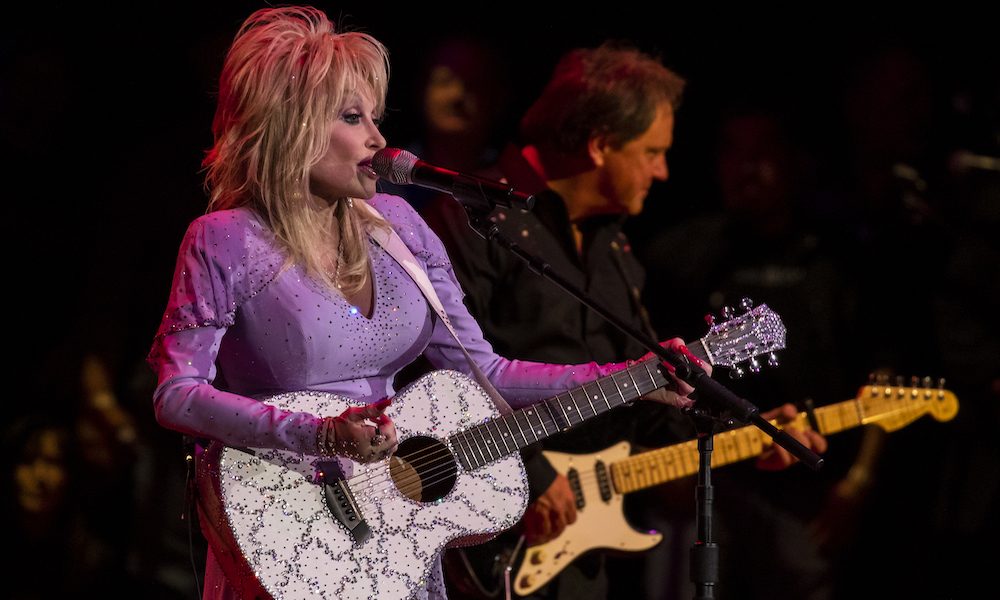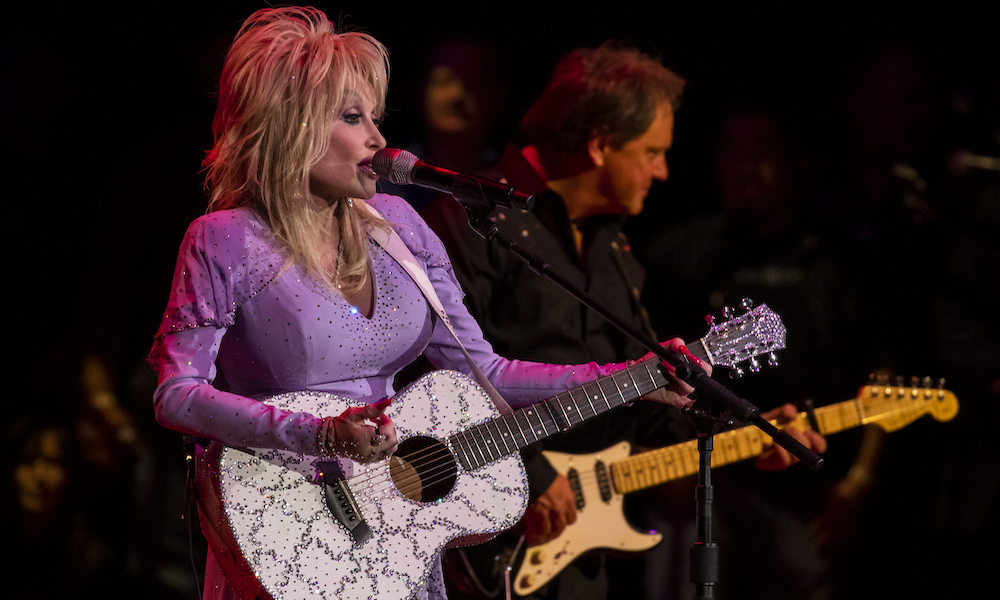 Dolly Parton has donated a custom guitar, signed by the country legend herself, which is being auctioned to raise money for the Opry Trust Fund.
Anyone can bid here to win the guitar, which celebrates Parton's famous "9 To 5" smash and the 95th anniversary of the Grand Ole Opry. The winning bid will go towards the Opry Trust Fund's goal of helping music industry professionals who've been affected financially by the COVID-19 pandemic.
Raising millions for musicians
The OTF, founded in 1965, has raised nearly $4 million to help artists and musicians. It actively works with individuals and organizations to gather referrals, donations, and communicate opportunities to the community.
The item, lot #2168000, is described as a new, handcrafted Oscar Schmidt Acoustic commemorative "9 to 5" and Opry 95th anniversary guitar. Custom-designed and autographed by Dolly Parton, it has the serial number S19120808 and model number 545679 OAN-A. It includes a certificate of authenticity.
The auction is open until 3pm EST on Friday (19). The estimated value of the guitar is listed as $2,500; the current leading bid, at this writing, is $8,100, which arrived on Monday (15).
Rules and regulations of entry state that the guitar cannot be returned or exchanged, and additional shipping charges may apply based upon the location. The minimum processing and handling charge for the item is $89.95.
Heaven scent Dolly
In other Parton news, her single "There Was Jesus" with Zach Williams has been certified gold by the RIAA. She recently shared a new fragrance, Dolly Scent From Above, of which the "Discovery" size is available at $9.95. "Having my own perfume has always been a dream of mine," says Dolly.
"The truth is, I have been blending my own scent for years. It's a combination of bath oils, powders and perfumes that have become my 'signature' and is known everywhere I go. It's time for me to share this with you. I hope you enjoy!"