Drivin' N' Cryin's Acclaimed 'Mystery Road' Set For Expanded Reissue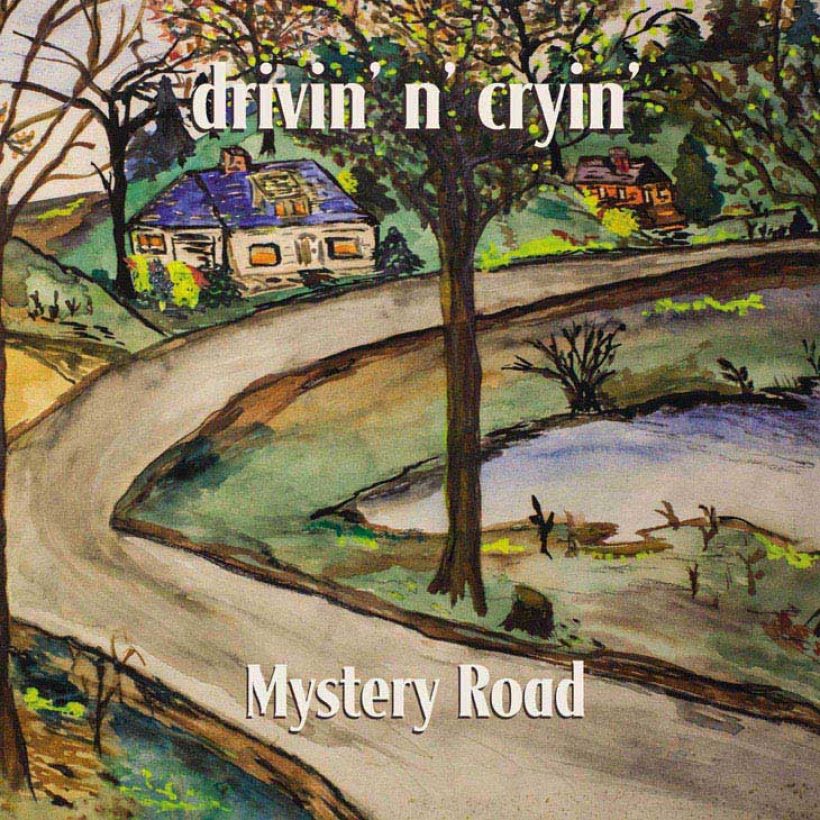 Mystery Road, the acclaimed Southern rock classic from Atlanta's Drivin' N' Cryin' is all set for an expanded reissue, which will be released on 6 October 2017 via Island Records/UMe.
With its hard-charging mix of driving rock, country twang and punk rock sneer, Southern rock, Mystery Road quickly became one of the band's most beloved records when released in 1989. Called a "classic of the genre" by the Washington Post, the album contains two of the Atlanta band's best known songs – the anthemic 'Honeysuckle Blue' and the galvanizing sing-along 'Straight To Hell,' which nearly three decades later are still fan-favorite fixtures in the road warrior's live sets.
The new, expanded edition of the long out-of-print Mystery Road features the remastered original album along with nine previously unreleased demos produced by Peter Buck of R.E.M. The album, which includes essays from Buck and the band's former manager, veteran music industry executive James Barber, will be available as a double LP, single CD and digital. A limited edition of 500 LPs will be pressed on opaque teal vinyl and be available exclusively via The Sound of Vinyl.
"Mystery Road really exemplified the split personalities of Drivin' N' Cryin'," says singer, songwriter and guitarist Kevn Kinney. "I really felt that the crossroads of Americana were not limited to country and folk and there was more to it than just Townes and Hank Williams. Why not Aerosmith? Why not a little Quicksilver Messenger Service? What about The Seeds and The Trashmen and The Ramones? We have stuck to this thesis in rock n roll ever since. I continually ask the music listener to challenge and confront the label system of the musical industrial complex. Mystery Road was our first real chance to do that."
Drivin' N' Cryin' - Honeysuckle Blue
With a band name meant to reflect the duality of their music, Drivin' N' Cryin', comprised of Kinney, bassist Tim Nielsen, guitarist/dobroist Buren Fowler and drummer Jeff Sullivan, wasted no time driving their unique approach home on Mystery Road, produced by Scott MacPherson and Kinney and Nielsen. 'Ain't It Strange opens the record with a fiddle-laden jig that belies their Southern rock sound but is quickly followed by 'Toy Never Played With,' a hard rocker complete with all the touchstones of late '80s rock n roll – big guitars, big drums and howling vocals.
In addition to the freshly-remastered Mystery Road, the expanded edition contains demos produced by Peter Buck previously unreleased until now.
"We had a whirlwind demo session at John Keane's studio in Athens with Buck producing," reveals Kinney. "Peter is our hero. Then and now. He's a positively energetic music collector, reflector, professor. He had seen us from our very first shows, sometimes one of five people at our Athens gigs.
"He invited us to stay at his house and we brought a lot of the songs we had written in the practice room and at the sound checks," Kinney continues. "Many of the songs were just ideas such as the riff in 'Honeysuckle Blues' and the complicated Aerosmith/Led Zep of 'You Don't Know Me' and 'Malfunction Junction.' I think we would have made a great final record together but not everyone was sold that Peter had the time to dedicate to the record because of R.E.M.'s schedule. I disagreed but in the end it wasn't my money."
Many of the demos that didn't make Mystery Road were the basis for Kinney's first solo album, MacDougal Blues, produced by Buck at John Keane's studio. One track however didn't make either album but did give Mystery Road its name.
"I'm so glad the demos are being heard here as a companion piece to the re-release of Mystery Road, but also as a companion piece to those of you who love my first solo record," enthuses Kinney. "These two records live side by side. I encourage you to put them together in a playlist and hit shuffle. It's so cool!"
With a gold record, 10 full-length albums, and a handful of EPs to their credit, the band still refuses to rest. In 2012, a documentary about the band entitled Scarred But Smarter: Life N Times Of Drivin' N' Cryin was produced. Additionally, the band was inducted into the Georgia Music Hall of Fame the same year.
Now celebrating their 32nd Anniversary together, Drivin' N' Cryin' have spent most of 2017 on tour. With Dave V. Johnson as their drummer and the band's newest member Laur Joamets now being added to the lineup, Drivin' N' Cryin' is continuing to tour the US to great acclaim.
The expanded Mystery Road is due for release on 6 October. Scroll down to read the full tracklist and purchase the reissue here.
The full tracklist for the expanded reissue of Mystery Road is:

'Ain't It Strange'
'Toy Never Played With'
'Honeysuckle Blue'
'With The People'
'Wild Dog Moon'
'Home For Sale'
'Peacemaker'
'You Don't Know Me'
'Malfunction Junction'
'Straight To Hell'
'Syllables'
'Honeysuckle Blue (Demo)'
'Toy Never Played With (Demo)'
'You Don't Know Me (Demo)'
'Malfunction Junction (Demo)'
'1988 (Demo)'
'Mystery Road (Demo)'
'MacDougal Blues (Demo)'
'Not Afraid To Die (Demo)'
'Mountaintop (Demo)'
Format:
UK English