Ericdoa Announces New Project, 'Things With Wings'
'things with wings' is out May 20.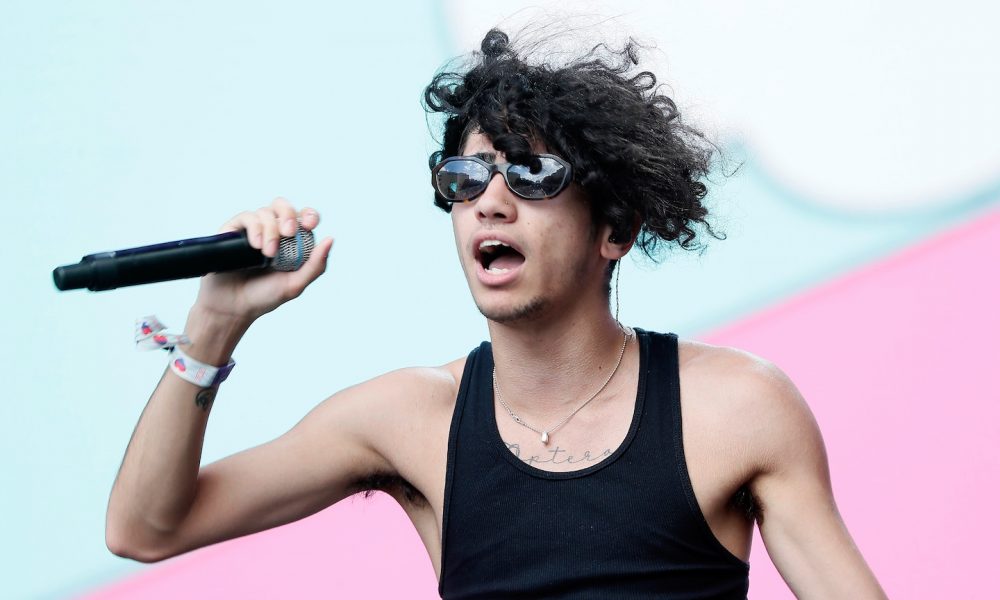 Surging singer and producer ericdoa has announced his label debut project, things with wings, set to release next month on May 20 via LISTEN TO THE KIDS/Interscope Records.
This year the emerging artist shared a steady slew of singles which will all appear on things with wings. He kicked off 2022 with "fantasize," which has amassed more than 23 million global streams, then shared "sad4whattt," which was featured in the fourth episode of Euphoria's highly acclaimed second season on HBO. March's "fool4love" compares missing someone to withdrawal, resonating to the tune of over one million Spotify streams and led to major support from ET Online, Lyrical Lemonade, and Earmilk. Most recently ericdoa dropped "lifeline," which was released with an accompanying 8-bit video game.
The boisterous and instantly catchy "lifeline" has become an instant hit. "Spend all my money on cigarettes and Cognac / C'est la vie, turn the old me to a throwback," he sings on the surging chorus, capturing the spirit of being young, reckless, and living in the moment.
The video for "lifeline" opens with the young star lying unconscious in a hospital bed surrounded by loved ones. As his EKG starts to flatline the camera zooms in on its screen and it turns into an old-school platform video game, with a pixelated Eric running across the monitor, grabbing coins and trying to avoid winged creatures that zap his lives.
The young artist will expand his following even further on his first-ever headlining North American tour, Things With Wings, which began on April 15 in Houston and will continue through the end of May.
Speaking of the forthcoming project in an interview with Alternative Press, ericdoa shared: "It's a year-and-a-half of me and the people I work with musing on our feelings throughout experiences that we've had. Every single time we sat down and made music and it turned into a song on the project, it was a piece of what we were doing [in 2021]. It was a piece of the journey, a piece of the experience. Everybody's going to be able to hear and feel what we were feeling at that moment."