Haden & Hall's Classic Concert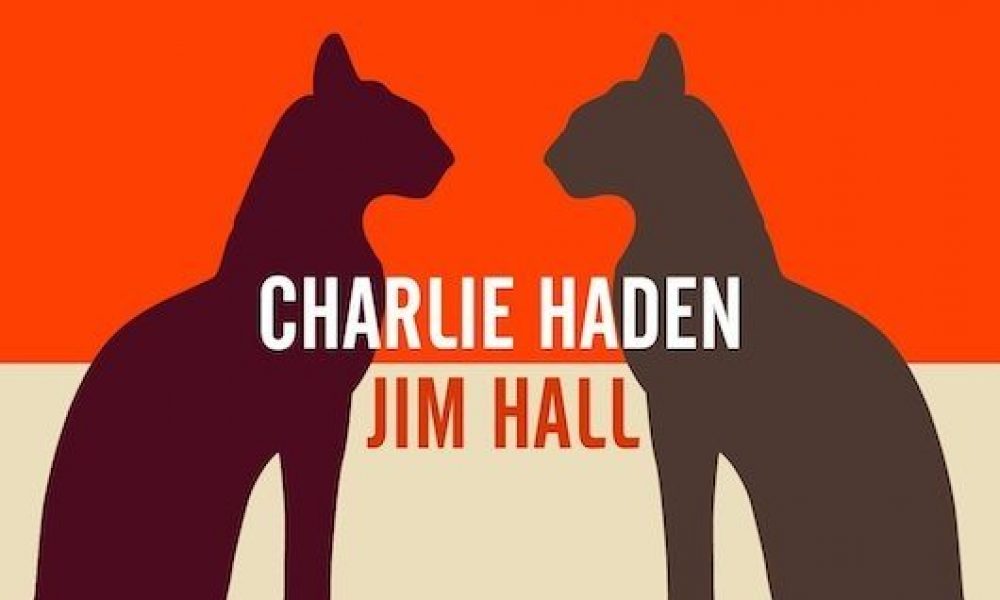 The reactivated impulse! label will issue a previously unreleased 1990 live recording by the late jazz greats, bassist Charlie Haden and guitarist Jim Hall, at the end of next month. Haden passed away on July 11 at the age of 76, and Hall on December 10 last year, at 83.
Haden & Hall's classical concert will appear on an album simply called 'Charlie Haden – Jim Hall,' featuring their performance together at the Montreal International Jazz Festival of July 2, 1990. Their set included original material such as Haden's 'First Song' and Hall's 'Down From Antigua' as well as interpretations of Hoagy Carmichael and Johnny Mercer's 'Skylark,' Ornette Coleman's 'Turnaround' and John Green, Edward Heyman and Robert Sour's 'Body and Soul.'
Pianist Ethan Iverson observes in the sleeve notes for the set: "This album documents a rarified journey. Charlie Haden and Jim Hall knew each for over a half-century, played more than a few concerts together, and shared many ideals, but this is their first concert-length recording. It is a major addition to the discography of both artists."
Another internationally revered guitarist, Pat Metheny, said on hearing the concert performance: "What a treat it is to hear two of my heroes and my two favourite personal duet partners playing in a setting like this! This is a recording for the ages."
The album opens with the Thelonious Monk tune that he wrote with Denzil Best, 'Bernsha Swing,' and concludes with Hall's 'Big Blues' and Haden's 'In The Moment.' The impulse! label is a division of Universal Music France, distributed in the US by Blue Note.
Format:
UK English