The Heavy Heavy Release Expanded Version Of Debut EP, 'Life And Life Only'
The new edition features an unreleased version of 'Why Don't You Call?,' unseen artwork, and more.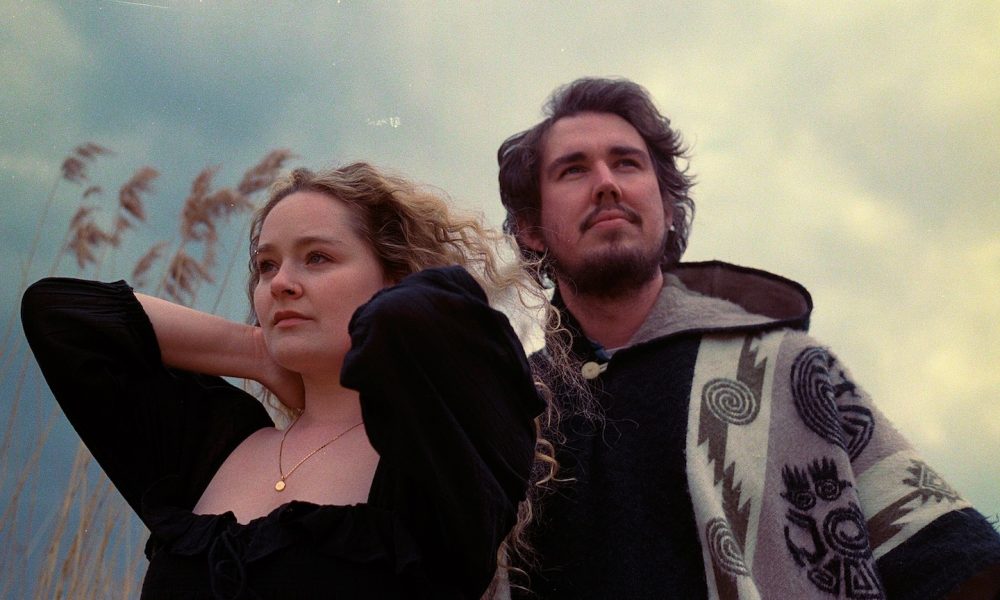 ATO Records has introduced The Heavy Heavy, a Brighton, UK-based band led by Will Turner and Georgie Fuller. The group warps time and place through an unfettered collision of rock n roll, psychedelic blues, acid rock, and sunshine pop. The group has just released an expanded edition of their debut, Life and Life Only EP.
Across their debut, the group breathes incandescent new energy into sounds from decades ago, transcending eras with euphoric ease as they tap into musical touchstones that range from folk-blues duo Delaney & Bonnie, Peter Green-era Fleetwood Mac, and British Invasion acts like The Hollies, to a sonic alchemy all their own.
The Heavy Heavy - Miles And Miles (Official Video)
Full of effusive harmonies and fuzzed-out guitar on tracks like the whirlwind road trip of "Miles and Miles," the near-operatic epic of "Sleeping on Grassy Ground," the rapturous opening of "All My Dreams," and "Go Down River," the first song they ever recorded together, Life and Life Only pulls listeners into a sublime fugue state, leaving one newly awakened to infinite possibilities.
The expanded Life and Life Only is now available on all digital platforms via ATO Records, including remastered versions of the EP's original five songs, plus the previously unreleased "Why Don't You Call?," a single edit of "Miles and Miles," unseen artwork, and more.
The band has also released new music video for "Miles and Miles," filmed in Brighton. The visual sees The Heavy Heavy hitchhike through the pastoral type of countryside their music evokes, in between roaring sets at the rock clubs they continue to frequent across the UK.
While The Heavy Heavy self-produced Life and Life Only in a London flat, the music begs to be blared across the festival fields they will soon be playing. Channeling the enchanted energy of Will Turner's Malvern homeland—a stretch of England famous for the healing qualities of its water, and ancient trees where the Druids used to worship—songs like "Man of the Hills" prove a transportive power they are about to bring on the road this fall.