Listen To James TW's New Track 'Lipstick'
The song follows another new release, 'Ahead Of Myself.'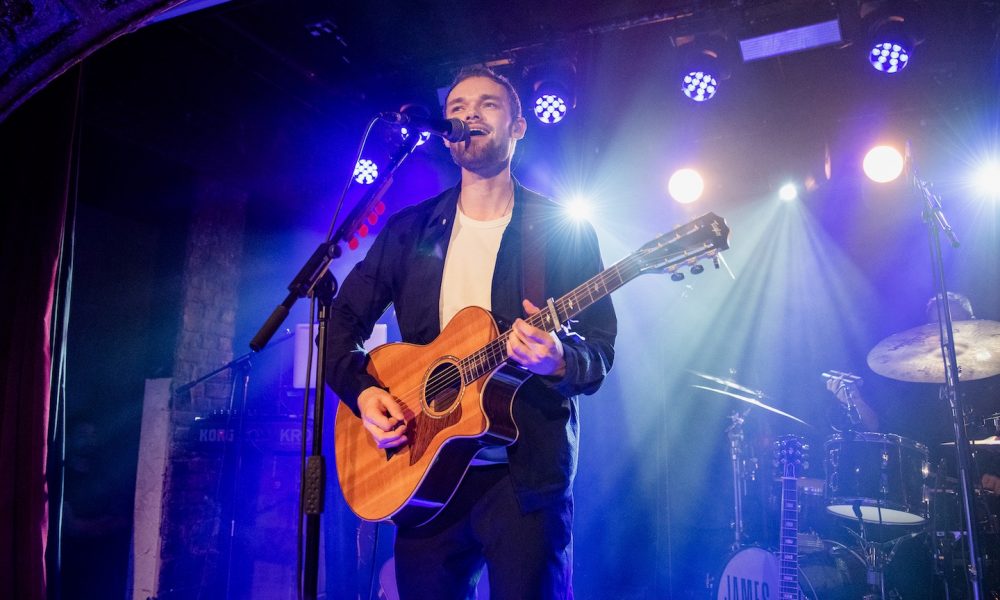 Platinum-selling British singer-song­writer James TW is back with a new single "Lipstick," out now via Island Records.
The new track follows up "Ahead Of Myself," James' most recent single and lyric video, which dropped three weeks ago.
Heartbeat Changes (Part 1), the first part of the project, arrived last September. It included both of James' 2021 single and video releases including "Butterflies," whose lighthearted visual takes the viewer on a hilarious journey inside of a photo booth, and "Hopeless Romantics," continuing the thread of "Butterflies" with a vivid snapshot of the breakup's aftermath.
Discussing the origins of "Lipstick," James offered the following anecdote: "One morning while my girlfriend Laura was putting on her makeup before work, I sat next to her with a guitar and asked her to say a random word. She said lipstick, and then the first thing I sang was the start of the chorus for this song. I finished the song that same day."
James TW is best known for his breakout debut single of 2018, "When You Love Someone," which has amassed over one billion streams, has received platinum certification in the US and UK, double-platinum in Denmark and the Netherlands, and triple-platinum in Norway and Sweden. James has toured with Shawn Mendes and Andy Grammar and captivated millions of viewers on television shows, including Ellen and The Today Show.
Along with this has come acclaim from Billboard, Atwood Magazine, Huffington Post, Teen Vogue, and many others, coupled with over one million copies sold of his debut album Chapters, 10 songs that have accumulated over 2.5 billion total artist streams, and 150 million video views to date.
With the September 2021 arrival of Heartbeat Changes (Part 1), the first part of his long-awaited second album project, James is already on the threshold of a standout year. Widely appealing but hardly typical, his songs demonstrate critical elements of experienced songwriting that resonate with ease and a sense of staying power that is rare in today's pop music.