Jimmy Eat World's Vinyl Spree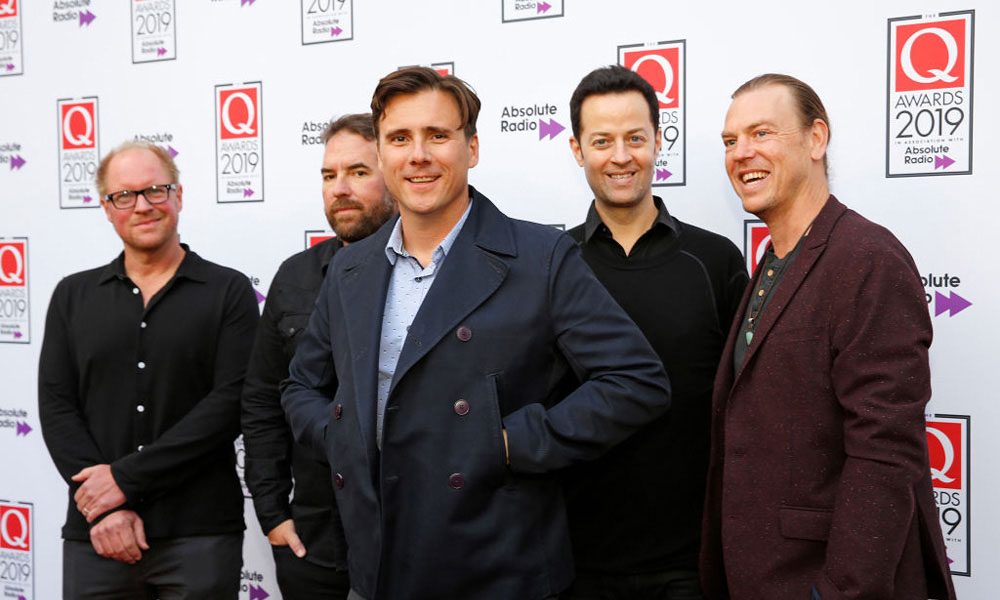 Fans of Arizona alternative rock band Jimmy Eat World are in for a vinyl treat, as three albums in their catalogue get the deluxe reissue treatment, and in coloured, 180 gram, double vinyl editions too, no less. You can order your copies here.
Their sophomore album of 1996, 'Static Prevails,' has just been re-released on lavender vinyl as a double LP. The record, which marked the debut of bassist Rick Burch, was produced by the band with Wes Kidd and Mark Trombino and featured the singles 'Call It In The Air' and 'Rockstar.' This edition includes the bonus tracks '77 Satellites' and 'What Would I Say To You Now.'
Next up, for October 27 release, is Jimmy Eat World's third album 'Clarity,' originally released in 1999. This one will be available in clear vinyl and offers a chance to reappraise an album that was somewhat underrated on its first appearance but is now widely praised by critics as a highlight of the decade. 'Christmas Card' and 'Sweetness' have been added to the original release.
On November 11, the band's fifth album, 2004's 'Futures,' will appear in a blue vinyl double edition, now adding the bonus track 'Shame.' It includes the single 'Pain,' which has sold more than 500,000 downloads in the US, while the album itself reached No. 6 in the United States and was certified gold.
Jimmy Eat World are soon to embark on a 'Futures' tenth anniversary tour, starting in Ventura, California on October 2, with a 23-date itinerary going on until November 2. That will be followed by a seven-date run in Australia and New Zealand. The band played a highly successful European tour in August that ended in the UK at the Reading and Leeds Festivals.
They're also celebrating the anniversary in an unusual way with their own beer, made in collaboration with Arizona Wilderness and with ingredients including, we're told on good authority, prickly pear cactus.
Format:
UK English