Joni Mitchell's 1970 Isle Of Wight Performance Gets Home Release
A challenging show in her early career comes to DVD and Blu-ray, with new interviews and behind-the-scenes footage.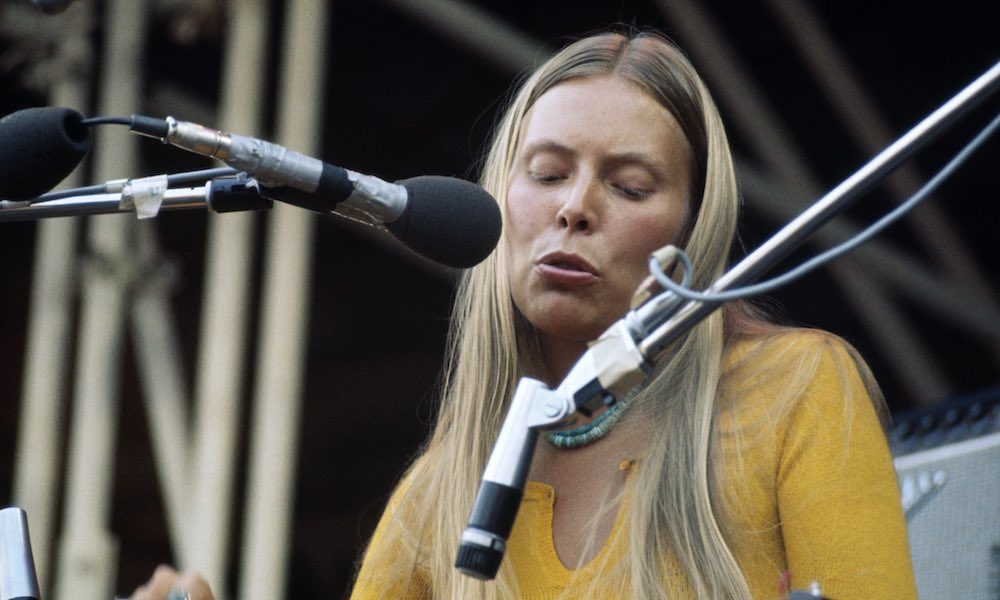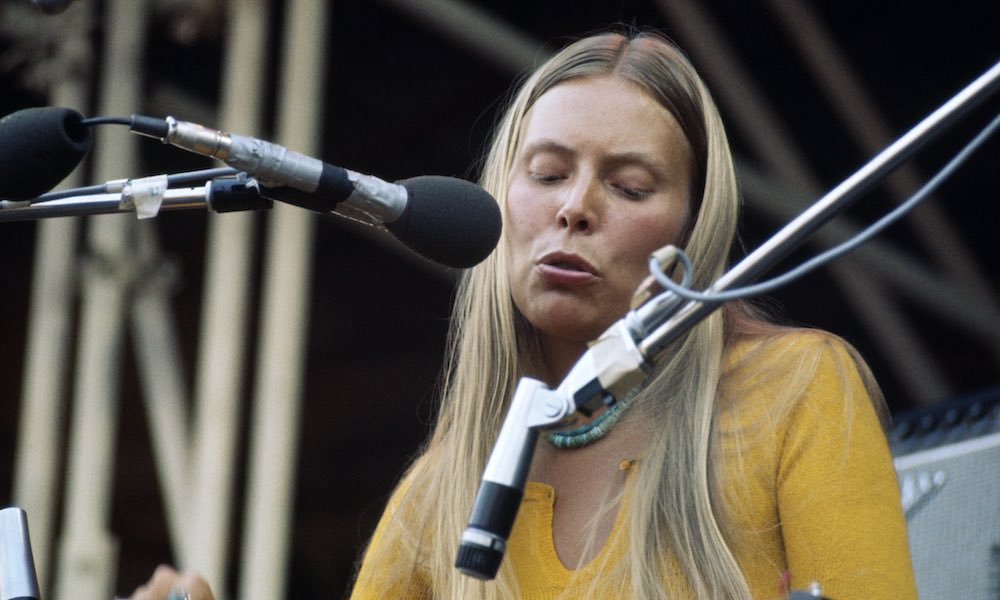 A landmark early performance by one of the definining singer-songwriters of all time will come to DVD and Blu-ray on 14 September, when Eagle Vision releases Joni Mitchell Both Sides Now: Live At The Isle of Wight Festival.
The film was directed by Academy Award-winning filmmaker Murray Lerner, who sadly passed away in September 2017, soon after completing it. It features new interviews with Mitchell, with her recollections of the famous event intercut with footage from the festival, both on stage and behind the scenes. This is available alongside her complete performance, which featured such unforgettable early songs in her repertoire such as 'Woodstock,' 'Both Sides Now,' 'A Case Of You' and her hit single 'Big Yellow Taxi.'
The film documents not only the drama of a festival that was as controversial as it was historic, and which claimed a larger audience than Woodstock the year before. Isle Of Wight 1970 was the last of the three original festivals on the island off England's south coast, and starred major British artists such as The Who, the Moody Blues, Free, Procol Harum, Jethro Tull, Emerson, Lake & Palmer and Ten Years After, as well as visiting North American notables including Mitchell, Jimi Hendrix, Sly & the Family Stone, the Doors, Miles Davis and Chicago.
The attendance at the event far exceeded the population of the entire island, leading to huge logistical difficulties, and Mitchell's set (on Saturday 29 August) was especially challenging for the Canadian artist. It was interrupted on several occasions in a rancorous  atmosphere, which later led her to say that "they fed me to the beast." But she resumed her set resolutely, winning the admiration of both the audience and the music press, with Melody Maker declaring "Joni Triumphs" in its festival review.
Joni Mitchell Both Sides Now: Live At The Isle of Wight Festival is out on 14 September. Scroll down to read the full track list and buy it here.
The track list for Joni Mitchell Both Sides Now: Live At The Isle of Wight Festival is as follows:

1) That Song About The Midway  
2) Chelsea Morning
3) For Free  
4) Woodstock
5) My Old Man  
6) California
7) Big Yellow Taxi  
8) Both Sides Now
9) Gallery  
10) Hunter
11) A Case Of You
Explore our Joni Mitchell Artist Page.
Format:
UK English