Justin Moore Lands Ninth Country Airplay No.1 With 'We Didn't Have Much'
The song is the lead track from Moore's sixth album 'Straight Outta The Country.'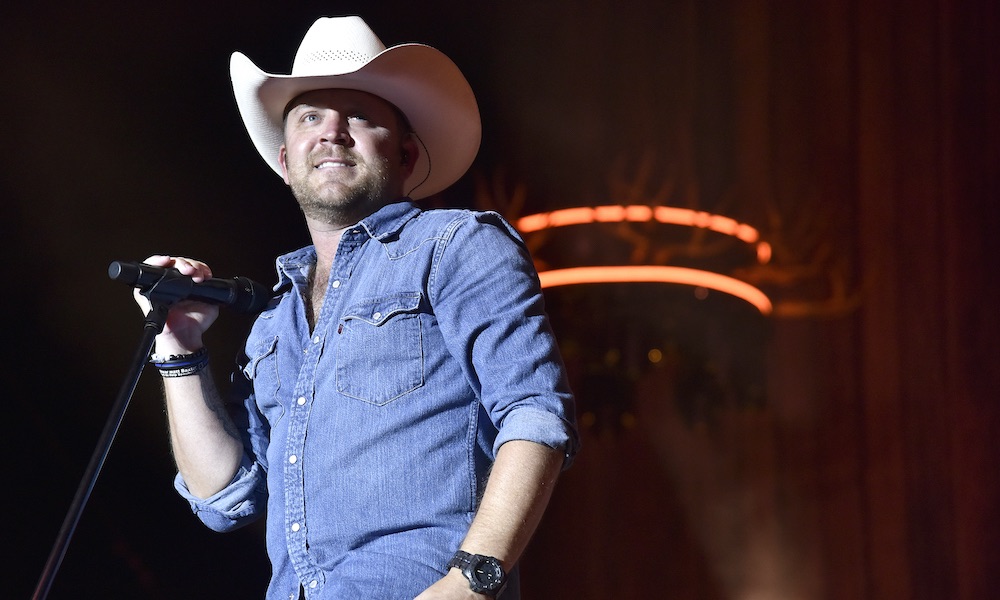 Justin Moore's Valory/Big Machine Label Group single "We Didn't Have Much" has completed its climb to the top of Billboard's Country Airplay chart, on which it becomes his ninth No.1. The track climbs from No.3 in its 44th week, and is also rising on Hot Country Songs, improving 14-11.
Moore greeted the news by posting on social media: "Humbling that country radio has continued to support my music after all these years. It's something I don't take for granted. I'm very grateful for those folks, the fans, and my team around me."
Written by Paul DiGiovanni, Randy Montana, and Jeremy Stover, "We Didn't Have Much" is the lead track from Moore's sixth album Straight Outta The Country. The song hits the top as the artist continues a US tour, which arrives next in Ashland, VA on Thursday (26). The extensive itinerary stretches ahead to November 13, with a final scheduled date in Lake Charles, LA.
Justin Moore - We Didn't Have Much (Lyric Video)
The song's chorus runs: "There was dirt on Daddy's clothes/From puttin' that bacon on Mama's stove/Dog barkin' in the yard and a truck we don't own/All we had was us/Had a little bitty house and a lot of love/We had it all when we didn't have much/Eighteen, left it all behind/Chasin' a girl, chasin' a dime/Went so far trying to get mine/I can't see that old porch light that led me home at night."
When the track was released last October, Moore said that it was a reflection of the simplified life that he and his family had been living during the first months of the pandemic. "2020 has led my family and I to lead a more simple life than what we are accustomed to," he reflected, "and this song speaks to the beauty in that simplicity."
Moore first reached the Country Airplay summit with "Small Town USA" in October 2009, taken from his self-titled debut album. He's now on a run of three such winners in a row, having reached No.1 with "The Ones That Didn't Make It Back Home" in September 2019 and "Why We Drink" in August 2020.
Buy or stream Justin Moore's Straight Outta The Country.