Mon Laferte, Juanes, Juan Luis Guerra, And More Win Big At The Latin Grammy Awards
Other winners include Caetano Veloso and Tom Veloso, Rubén Blades y Roberto Delgado & Orquesta, and more.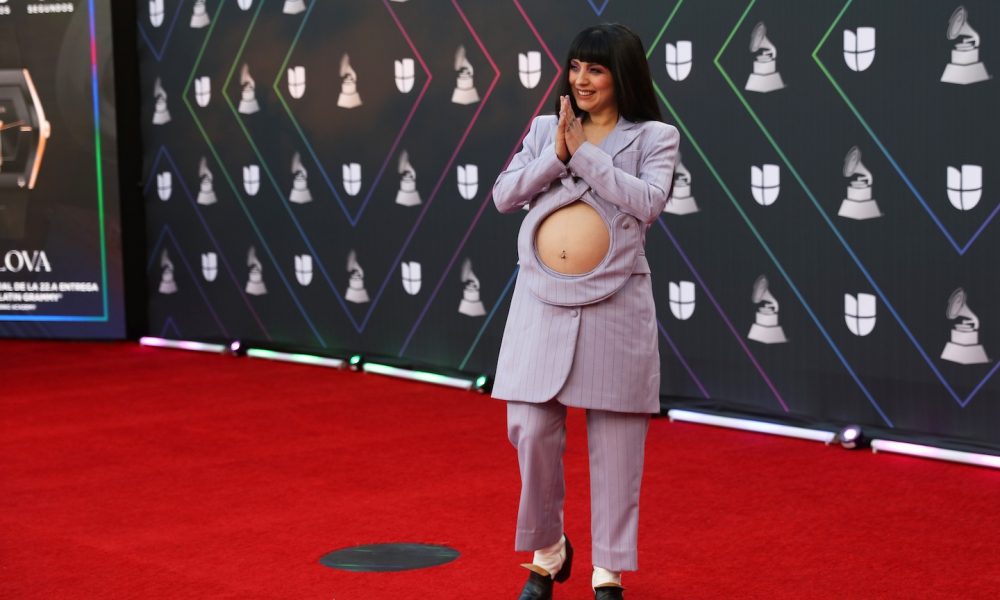 Among the big winners at last night's 2021 Latin Grammy Awards, Mon Laferte took home the hardware for Best Singer-Songwriter album, while Juanes was honored for Best Pop/Rock Album.
Other winners include Caetano Veloso and Tom Veloso, Rubén Blades y Roberto Delgado & Orquesta, and Juliana Velásquez.
In September, rising star and Chilean artist Mon Laferte embarked on a US tour in support of her album SEIS. The tour kicked off with two back-to-back shows in Seattle, Washington, and ran through the end of October where she wrapped things up in Tucson, Arizona.
SEIS, which Laferte won for, is the artist's most intensely personal album yet. The project was inspired by a documentary about Chavela Vargas, the Mexican singer credited with revolutionizing Mexican ranchera music. Created in isolation, the album taps into a new realm of songwriting for Mon Laferte with newfound vulnerability.
In a review of SEIS, NPR Music noted that the project "reminded me of a Chilean Édith Piaf…It's easy to imagine her performing these songs late at night in a little club somewhere."
Laferte has previously collaborated with several big-name artists including Gwen Stefani and Juanes and will appear on the forthcoming Metallica tribute album.
Also in September, Latin rock icon and multiple Grammy & Latin Grammy award-winning artist Juanes departed on his 2021 U.S. "ORIGEN Tour" – an up close and immersive journey through all the greatest hits of his past, combined with the first live performances of the songs from his recently released and critically praised ORIGEN album and documentary.
Hailed as a "Masterpiece" by Rolling Stone, ORIGEN finds Juanes returning to his earliest roots in order to share a scintillating collection that reimagines some of the most important songs and artists that shaped his own early musical vision.
Says Juanes: "This project is built upon a love of music instilled by my family, appreciation of my culture, and the discovery of the songs and artists that first completely stirred my soul. These are the songs that reside deep in my heart and continue to be a map to which I constantly return to remember who I am, where I come from, and where I am going. These songs were all recorded live, with the intention from the very beginning of performing them in a very special concert setting. Now, as we are able to start coming together again, I am incredibly excited to bring the intimacy and strong guitar driven energy of these songs directly to fans across the United States."