Hear Tracee Ellis Ross Sing 'Love Myself', From 'The High Note'
Ice Cube and Dakota Johnson star alongside Ross, who makes her recording debut in the forthcoming film, out 29 May.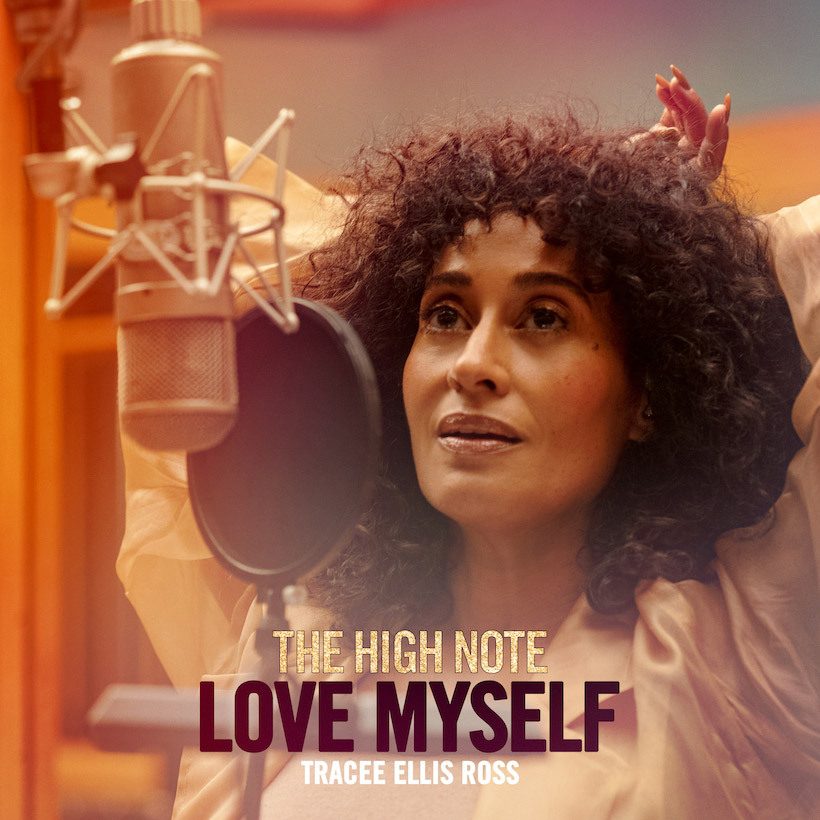 Though Tracee Ellis Ross' mother is Motown legend Diana Ross, she has paved her own career path as an acclaimed actress in shows like Girlfriends and Black-ish. Now, the Golden Globe winner makes her debut as a singer in forthcoming film The High Note, in which she stars as recording artist Grace Davis. Though The High Note and its Original Motion Picture Soundtrack won't be available until 29 May, fans can get an early taste with 'Love Myself' – an original song performed by Ross.
"Love Myself" - From the Motion Picture THE HIGH NOTE - Official Music Video
Ross debuted 'Love Myself' to fans last night via a joyful Instagram Live. Ross' iconic mother was among the stream's viewers, as was former first lady Michelle Obama, Janelle Monae, Lena Waithe, Debra Messing and Kerry Washington. "This was a childhood dream that I tucked away, and it then became one of my biggest fears", shared Ross. "I faced that fear in this movie in a really big way". The Emmy-nominated actress, who recorded a total of six songs for the film, reminded her fans to never give up on their own dreams.
'Love Myself', which marks the first single from the film, was written by Sarah Aarons (Alessia Cara, John Legend, Khalid) and Greg Kurstin (Paul McCartney, Pink, Céline Dion). Ross truly proves herself in the ballad, as her dynamic and confident vocals shine through in the film's pivotal track.
Produced by Grammy Award-winner Rodney "Darkchild" Jerkins, whose credits include Michael Jackson and Beyoncé, the 15-song Original Motion Picture Soundtrack features both new recordings by Ross and co-star Kelvin Harrison, Jr, as well as classics by Aretha Franklin, Donny Hathaway and Maxine Brown.
Available 29 May on demand, The High Note (Focus Features) tells the story of superstar recording artist Grace Davis (Ross) and her assistant, Maggie (Dakota Johnson), who aspires to be a music producer. When Grace's manager (Ice Cube) presents her with a choice that could alter the course of her career, Maggie and Grace come up with a plan that could change their lives forever.
THE HIGH NOTE - Official Trailer [HD] - At Home On Demand May 29
The High Note Original Motion Picture Soundtrack is available 29 May on Republic Records. Scroll down to view the tracklist and listen to 'Love Myself' here.
The High Note (Original Motion Picture Soundtrack) tracklist:
1. Love Myself (The High Note) – Tracee Ellis Ross
2. Stop For A Minute – Tracee Ellis Ross
3. Let's Stay Together – Kelvin Harrison Jr.
4. Share Your Love with Me – Aretha Franklin
5. You Send Me – Kelvin Harrison Jr.
6. Oh No Not My Baby – Maxine Brown
7. Bad Girl – Tracee Ellis Ross
8. Track 8 – Kelvin Harrison Jr.
9. Mind Over Matter – Anthony Ramos
10. Chemistry – Kelvin Harrison Jr.
11. Jealous Guy (Live at The Bitter End 1971) – Donny Hathaway
12. New to Me – Tracee Ellis Ross
13. Like I Do – Tracee Ellis Ross & Kelvin Harrison Jr.
BONUS
You Send Me (Darkchild Mix) – Kelvin Harrison Jr.
Love Myself (Film Version) – Tracee Ellis Ross
Format:
UK English