Mary J Blige Releases Empowering Anthem 'Know'
Like many of Blige's soul-searching songs, 'Know' reflects a lifetime of pain and survival.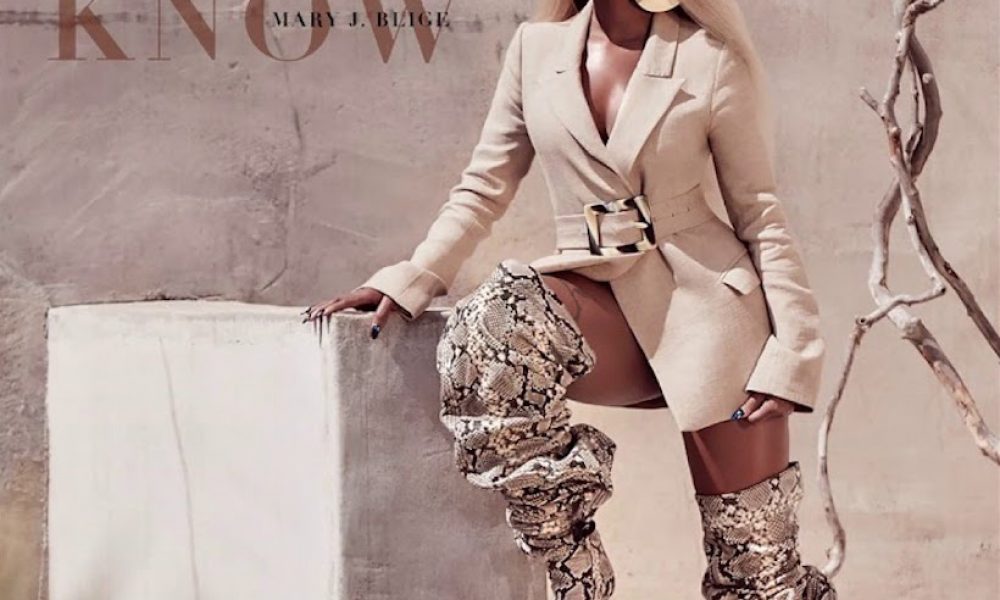 The Queen of Hip-Hop Soul, Mary J Blige pays tribute to women around the world on her new single, 'Know', that premiered on iHeartRadio today on 8 August.
"When you hear the word 'queen,' you think of a woman getting everything she wants," Blige says in the song's intro. "But it's not like that at all. See, being a ruler means sacrifice. Most of the time, you get less than what you give. So every woman and mother in the world is a queen, because she sacrificed so much."
Like many of Blige's soul-searching songs, 'Know' reflects a lifetime of pain and survival, as she sings on the chorus, "They just don't know, How many times I die, just to live again".
The new single was produced by Oscar-nominated hitmaker Sounwave and features a girl group melody looped throughout this throwback jam. 'Know' arrives after Blige shared her comeback single 'Thriving', featuring her touring partner, Nas.
The two continue to thrive on their co-headlining North American Royalty Tour this summer, as Blige teases new material.
Earlier this summer, Blige received another accolade to add to her already impressive resume, the new recipient of BET's Lifetime Achievement Award performed a medley of her career-making hits to a standing ovation.
Blige also was revealed as the new face of MAC Cosmetics and announced a new collection celebrating the 25th anniversary of her landmark album, My Life.
She's also making waves in Hollywood, with the announcement of a leading role in a new spinoff of 50 Cent's hit TV series Power. The in-demand singer and actress also recently inked a television deal with Lionsgate and has three feature films in the works including Body Cam, The Violent Heart and Dreamworks' Trolls World Tour.
The award-winning singer also recently headlined Essence Festival for the 15th time in a row, and expanded her co-headlining trek to include shows in Los Angeles, Brooklyn and Baltimore.
Visit the official artist page for tour details.
Format:
UK English