NO1-NOAH And Summer Walker Share Highly-Anticipated Music Video For 'Bonjour'
The track appears on NOAH's latest project, 'You Should Come Over,'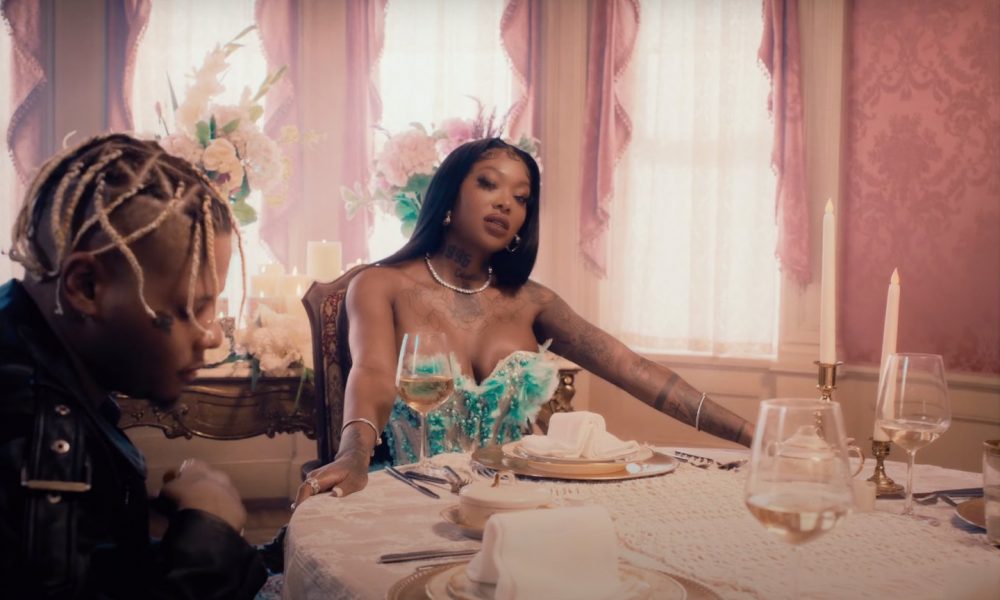 NO1-NOAH and Summer Walker have at long last shared the music video for their latest collaboration "Bonjour," which appeared on the singer and songwriter's latest EP You Should Come Over released in April via Walker's Ghetto Earth Records and Interscope Records.
Directed by Arman Mitchell and maliaSHUTup, the highly-anticipated visual takes a note from its title, leaning into the wining and dining of the city of love. The pair of R&B singers throw a gilded dinner party with friends after NOAH spends some quality time with one particular romantic interest of his.
NO1-NOAH - Bonjour (with Summer Walker) [Official Music Video]
"Bonjour" marked the third team up from NOAH and Walker, who also joined forces on "SWV" and "White Tee" from her EP Life on Earth back in 2020. Towards the end of that year, Walker launched Ghetto Earth Records as a joint venture with Interscope Records and brought NOAH on board as her first signee.
"I came up with Ghetto Earth because earth is ghetto," Walker told Billboard in a statement. "I don't wanna be controlling over my artist's music. I want them to be fully involved in everything they put out. I'm just here to support and help them get to wherever it is they're trying to go in life."
NOAH added: "I'm excited to show people my music and what I have to offer," says NO1. "I feel like being on Summer's team, Ghetto Earth Records, is the right home for me to be as creative as possible as an artist. She's really understanding of what a true artist is, as she is one herself. I'm free to create here, and it's always a great feeling as an artist to be able to make music for a team that gets the sound that you're trying to create."
Stream or purchase NO1-NOAH's latest EP You Should Come Over.