Norah Jones, Charles Lloyd Among Stars Honored At 2020 Jazz FM Awards At Ronnie Scott's
Multiple Grammy-winning jazz superstar Herbie Hancock also picked up The PPL Lifetime Achievement Award.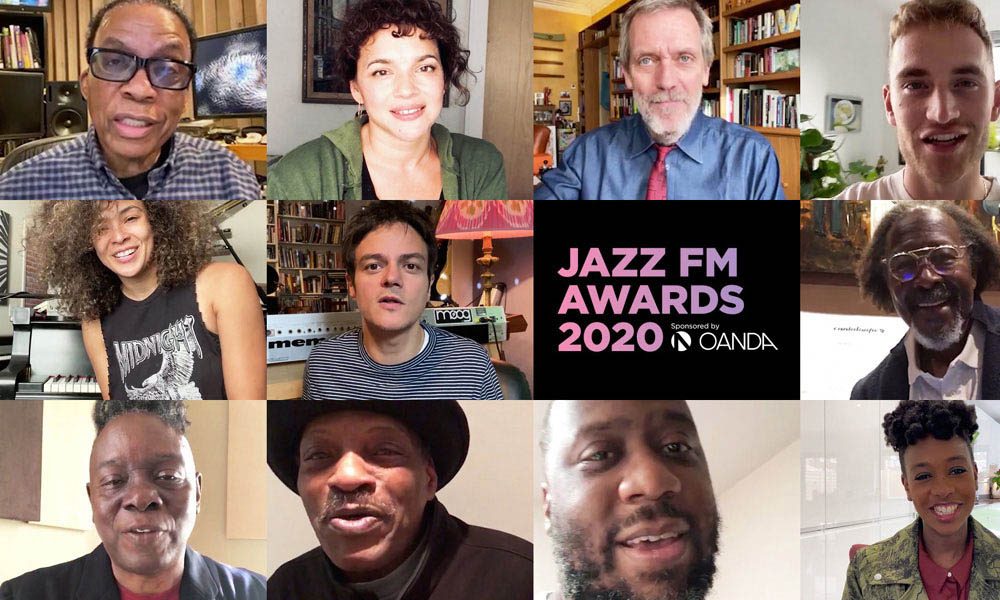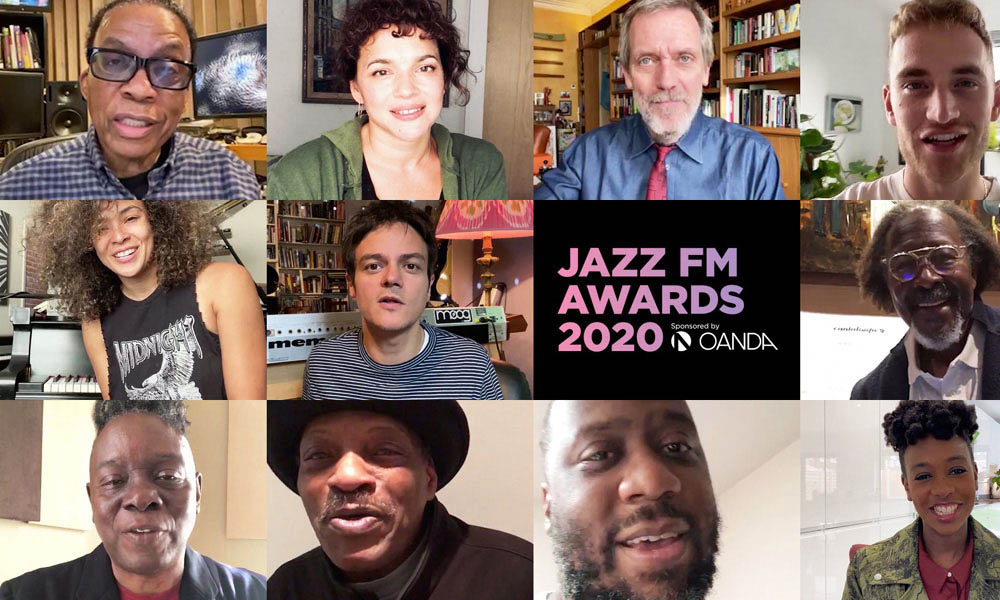 An array of international stars from around the world came together for the 2020 Jazz FM Awards with OANDA, which took place via livestream from Ronnie Scott's Jazz Club in Soho last night.
Presented by Marcus Brigstocke, the ceremony celebrated the breadth and diversity of the thriving global scene and saw awards presented to an array of artists from across the genre's rich cultural landscape.
The evening's two high profile Special Awards went to 14-time Grammy winning jazz superstar Herbie Hancock, who celebrated turning 80 this year by picking up The PPL Lifetime Achievement Award, and multi-platinum-selling US singer Norah Jones, who was presented with The Impact Award.
Herbie Hancock: said, "The UK has supported and kept jazz alive for so many years. Not just for its citizens, but globally. And people in distant lands, many fans from Asia, Africa and around the world have been able to enjoy great jazz in places like Ronnie Scott's and other venues for many, many years.
"It has all been a wonderful ride and continues with the younger generation of jazz musicians collaborating with me and I'm inspired by that. They think I'm inspiring them; they don't realise they are inspiring me! But jazz is in a very healthy state. The pandemic is not going to stop that. It's continuing beyond that. So I want to thank the Jazz FM Awards and OANDA for this wonderful honor. Thank you all so very, very much."
Norah Jones wins the Impact Award at the Jazz FM Awards 2020
It was revealed that The Gold Award was presented to UK band leader and vibraphonist Orphy Robinson MBE for his services to UK jazz and jazz education. As well as being one of the major players on the scene, the multi-instrumentalist and composer sits as the Chair of The Ivors Academy Jazz Committee, and on the Member Board of Trustees for National Youth Jazz Orchestra.
A host of stars turned out at Ronnie Scott's to present awards – including the likes of Jamie Cullum, Hugh Laurie, Yolanda Brown, Robert Glasper, Clarke Peters, Alexander O'Neal and Tom Misch – and the ceremony once again shone a light on the thriving UK jazz scene with live performances from three of its most promising artists; Judi Jackson, Xhosa Cole and Yazz Ahmed. All three performers took home awards with Judi Jackson being crowned Vocalist Of The Year, Xhosa Cole Breakthrough Act Of The Year, and Yazz Ahmed was presented with both the coveted Album Of The Year and UK Jazz Act Of The Year.
Elsewhere, Earth Wind and Fire's Philip Bailey was presented with Soul Act Of The Year, legendary US saxophonist Charles Lloyd picked up International Act Of The Year, Binker Golding was Instrumentalist Of The Year, The Innovation Award went to Jazz re:freshed and Venue Of The Year was won by The Vortex.
Nick Pitts, Content Director Jazz FM: "That we were able to put an event like this together in such tumultuous times is a reflection of the excellent work and will of our team at Jazz FM, Ronnie Scott's Jazz Club, Serious, Ben Lloyd Evans Productions, Baxter PR and our various partners and sponsors. It also displays the strength and resilience of the jazz community as a whole and hopefully provides a much-needed boost to everyone who works within it. I'm incredibly proud of what we've achieved here and congratulations to all of our incredibly worthy winners."
JAZZ FM AWARDS 2020 WITH OANDA – FULL LIST OF WINNERS:
PPL LIFETIME ACHIEVEMENT AWARD – Herbie Hancock (Presented by Robert Glasper)
IMPACT AWARD – Norah Jones (Presented by Kandace Springs)
GOLD AWARD – Orphy Robinson (Presented by Chris Philips)
BREAKTHROUGH ACT OF THE YEAR Sponsored by Cambridge Audio – Xhosa Cole (Presented by Yolanda Brown)
SOUL ACT OF THE YEAR – Philip Bailey (Presented by Clarke Peters)
THE DIGITAL AWARD Sponsored by OANDA – Chiminyo (Presented by Joel Culpepper)
INSTRUMENTALIST OF THE YEAR Sponsored by Hampstead Jazz Club – Binker Golding (Presented by Marcus Miller)
BLUES ACT OF THE YEAR Sponsored by Blue Orchid Hotels – Jon Cleary (Presented by Hugh Laurie)
THE INNOVATION AWARDS Sponsored by Mishcon de Reya – Jazz re:freshed (Presented by Tony Minvielle)
VOCALIST OF THE YEAR – Judi Jackson (Presented by Dee Dee Bridgewater)
INTERNATIONAL JAZZ ACT OF THE YEAR Sponsored by Saint Lucia Wellness Festival -Charles Lloyd – (Presented by Christian McBride)
UK JAZZ ACT OF THE YEAR (PUBLIC VOTE) Sponsored by PRS For Music – Yazz Ahmed (Presented by Jamie Cullum)
ALBUM OF THE YEAR (PUBLIC VOTE) Sponsored by Arqiva – Yazz Ahmed – Polyhymnia (Presented by Tom Misch)
VENUE OF THE YEAR (PUBLIC VOTE) – Vortex Jazz Club – (Presented by Alexander O'Neal).
Listen to the best of Norah Jones on Apple Music and Spotify.