Listen To Norah Jones' New Track, 'Tryin' To Keep It Together'
The song be included on some expanded CD editions of Jones' forthcoming album 'Pick Me Up Off The Floor', out on 12 June via Blue Note.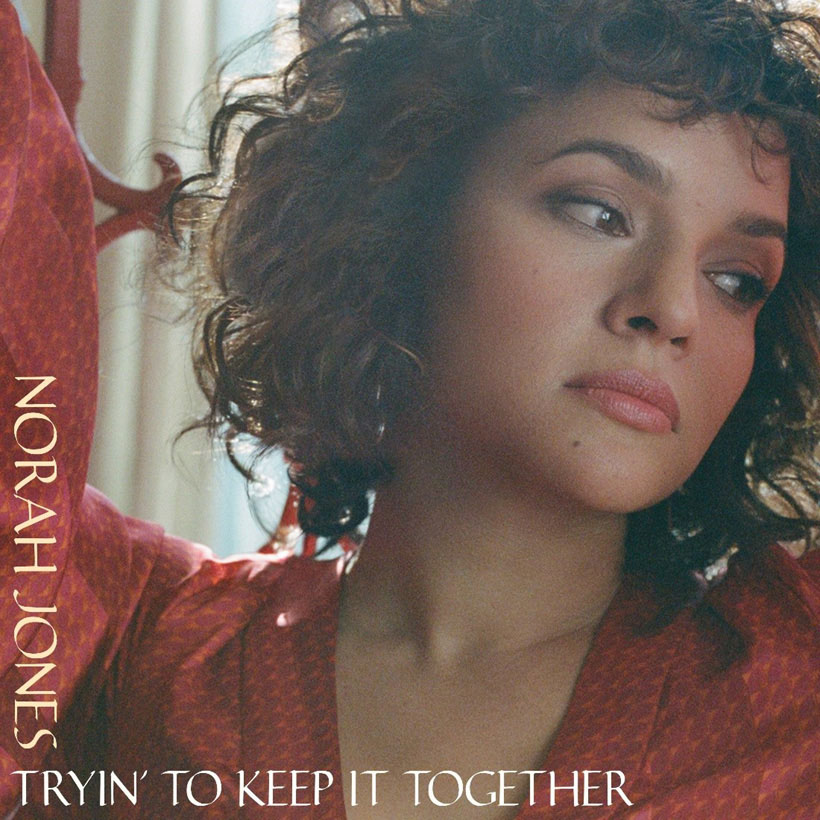 Norah Jones has released 'Tryin' To Keep it Together,' a new single that is available now via stream or download. The song was co-written and produced by Thomas Bartlett, and will be included on some expanded CD editions of Jones' forthcoming album Pick Me Up Off The Floor, which will be released on 12 June on Blue Note Records. You can check it out below.
Norah Jones - Tryin' to Keep It Together (Official Audio)
"This song is going to be a bonus track for the album," says Jones. "I didn't intend on releasing it early, but it kept running through my head. It's very much how I feel in this moment, so it felt appropriate to release it. Maybe it's how others feel as well."
"Tryin' To Keep It Together" follows the release of the album's poetic opener 'How I Weep' and the lead single 'I'm Alive,' a collaboration with Jeff Tweedy. Jones has been taking fan requests and performing originals and covers from across her entire catalog during a weekly livestream series on her Facebook page every Thursday.
Jones didn't mean to make another album. After she finished touring 2016's Day Breaks — her beloved return to piano-based jazz — she walked away from the well-worn album cycle grind and into an unfamiliar territory without boundaries: a series of short sessions with an ever-changing array of collaborators resulting in a diverse stream of singles (with Mavis Staples, Rodrigo Amarante, Thomas Bartlett, Tarriona Tank Ball, and more). But then slowly but surely, the session songs Jones hadn't released congealed into that very thing she'd meant to avoid — an album. But Pick Me Up Off The Floor is not some disjointed collage. It holds together beautifully, connected by the sly groove of her piano trios, lyrics that confront loss and portend hope, and a heavy mood that leans into darkness before ultimately finding the light.
"Living in this country — this world — the last few years, I think there's an underlying sense of, 'Lift me up. Let's get up out of this mess and try to figure some things out,'" says Jones. "If there's a darkness to this album, it's not meant to be an impending sense of doom, if feels more like a human longing for connection. Some of the songs that are personal also apply to the larger issues we're all facing. And some of the songs that are about very specific larger things also feel quite personal."
Pick Me Up Off The Floor is out on 12 June and can be pre-ordered here.
Format:
UK English