Phantogram Announce New Album, 'Ceremony', Share New Track, 'Pedestal'
The upcoming record is the long-awaited follow-up to 2016's Billboard Top 10 success, 'Three'.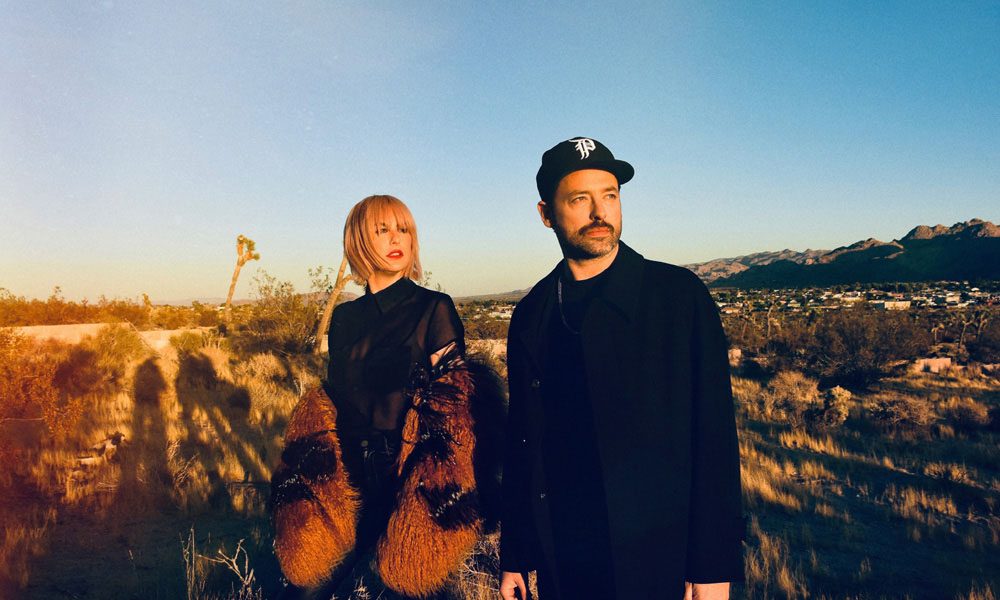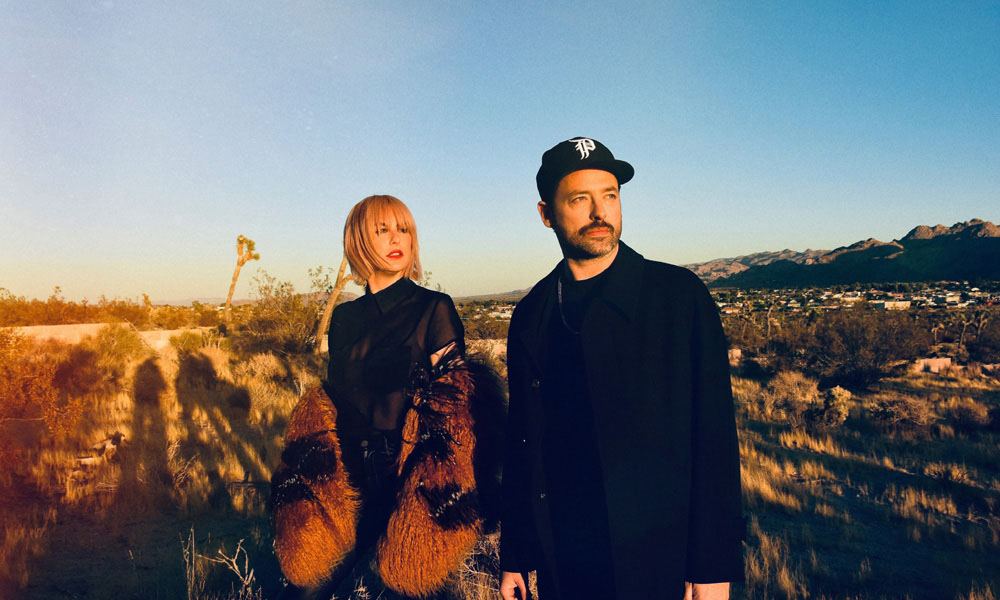 Genre-defying alt-rock duo Phantogram—comprised of lifelong friends Josh Carter and Sarah Barthel—have announced the release of their highly anticipated fourth studio album, Ceremony, set for release on 6 March. The duo celebrate the announcement by dropping one of the album's new tracks,' Pedestal', which you can check out below.
Ceremony marks a rebirth and embodies a dark, but hopeful, chapter for the band. The album is the first project they made entirely around Los Angeles, spending a week at Rancho de la Luna studio while recording the bulk of the album at Barthel's new home studio, dubbed "Harmonie West," (previous albums were made at Harmony Lodge in Upstate New York).  Ceremony features Phantogram's recently released singles, 'In A Spiral,' 'Mister Impossible' and 'Into Happiness,' as well as eight additional tracks—see the full track list below.
Since the arrival of 2010's debut release, Eyelid Movies, the duo has amassed nearly half-a-billion streams, achieved two gold-certified singles in the form of 'Fall In Love' and 'When I'm Small,' headlined sold out shows worldwide, become a festival staple and toured with artists including The xx, Muse, M83, Alt-J and more.
In 2016, the band reached a career high with the release of their most commercially successful album, Three. The album hit Top 10 on the Billboard Top 200 and Top 5 on Billboard's Top Albums Sales chart, as the lead single, 'You Don't Get Me High Anymore,' climbed the alternative radio charts. Three was met with critical acclaim from Pitchfork, Billboard, The New York Times, Entertainment Weekly, People, Vogue, New York Magazine, The FADER, Stereogum, NYLON, PAPER Magazine and many others.
With syncs in major campaigns such as 'Into Happiness' in a spot for Apple TV+, 'Same Old Blues' in ads for Peloton and Apple Watch, 'You're Mine' in Apple HomePod video and additional placement in multiple TV shows, the band's reach had never been so wide. The success of the album took them to Madison Square Garden playing with Alt-J and around the world opening for Muse and on their own headline tours, building upon their already rampant fanbase.
In the midst of what was their most successful chapter, one that they had been building towards for nearly a decade, the pair were still reeling from the tragic passing of Barthel's sister, Becky (also a close childhood friend of Josh Carter), due to suicide.
Almost all the songs on Three were inspired or changed in some way by Becky's death, as the band channelled their sadness, anger and vulnerability into it. The results were, on a professional level, the best the band had ever achieved.  But as Barthel describes it, "We spent 8 years on the road. All of my stuff had been in storage for years. I wanted to feel comfort and time to appreciate what was around me, and a place I could call home. Life keeps going while you're in your album cycle bubble and when it pops, you have to pick up the pieces. And once you stop, all the distractions go away and you're left with a lot of feelings, feelings that got trapped outside of the bubble. And those are what came out on Ceremony."
Ceremony includes the following tracks:
'Dear God'
'In A Spiral'
'Into Happiness'
'Pedestal'
'Love Me Now'
'Let Me Down'
'News Today'
'Mister Impossible'
'Glowing'
'Gaunt Kids'
'Ceremony'
Ceremony is out on 6 March and can be pre-ordered here.
Format:
UK English