Hear Poolside's Ethereal Remix Of Billy Idol's 'Eyes Without A Face'
The original 1984 single marked Idol's first Top Ten hit in the US.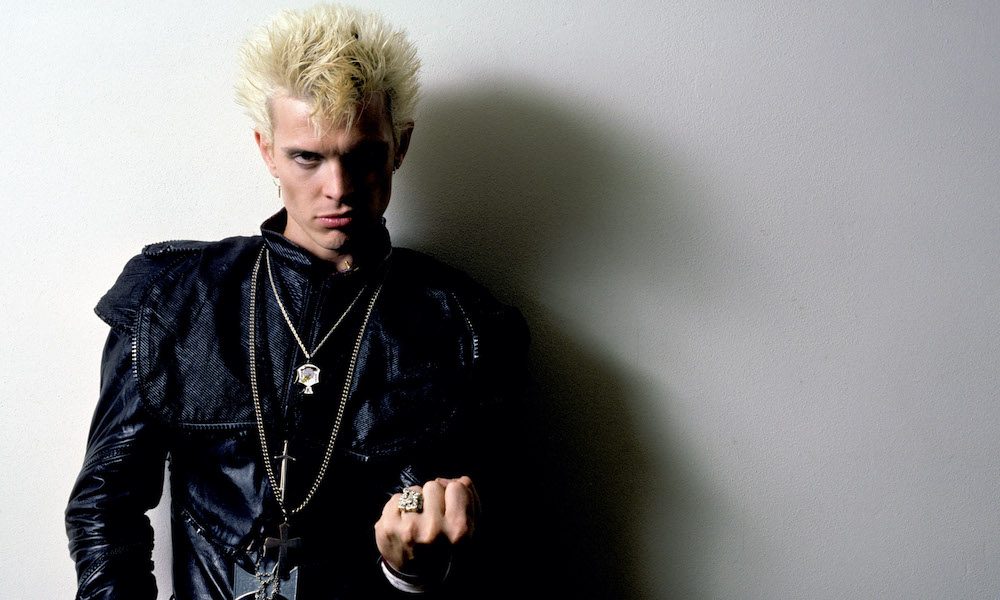 Poolside, the project of Los Angeles producer, songwriter, and multi-instrumentalist Jeffrey Paradise, has given Billy Idol's 1984 hit, "Eyes Without A Face," a chillwave transformation with his new remix.
The "Daytime Disco" architect added languid touches and laid-back, shimmering beats to the track – all while staying true to the original tune.
Billy Idol - Eyes Without A Face (Poolside Remix)
"I'm flattered that Poolside chose to remix 'Eyes Without a Face,'" said Idol in a statement. "Steve Stevens and Keith Forsey helped me take the original recording somewhere special back in 1983. Poolside's new remix guides the song in another direction with its chill vibe, ethereal beats, and melodies."
Poolside's Paradise added "Truly such an honor to remix 'Eyes Without a Face' by the legend Billy Idol. I've been a fan of Billy's since my youth, and this is one of my favorite songs ever. I'm so grateful to Billy for giving me the opportunity to work on such a historically significant piece of music."
Idol, who rose to fame with songs like "Dancing with Myself" and "White Wedding," scored his first big hit with "Eyes Without a Face" in both the US and the UK. The haunting track borrowed its name from a 1960s French horror film called Les Yeux Sans Visage (Eyes Without a Face). Idol enlisted his then-girlfriend, Perri Lister, to sing the chorus of the song in French.
The ballad, which marked the second single off Idol's sophomore album, Rebel Yell, was a stark contrast to the snarling, hard-driving songs that fans of the British rocker had become accustomed to. The artist did, however, add searing riffs in the bridge of the song, along with some improvised rapping.
In an interview with American Songwriter, Idol recalled, "Rap was everywhere in New York at the time, in all the discos and clubs, so it made sense after my croon to start talking streetwise over [guitarist Steve Stevens'] supersonic barrage of sound."
Upon its release, "Eyes Without a Face" was a hit around the globe – peaking at No.4 in the US, No.6 in Canada, No.12 in Australia, and No.18 in the UK, among many other territories.
In other recent news, fans of Idol had an opportunity to catch the artist performing live alongside Miley Cyrus at the Superbowl LV pregame. The two artists sang their duet "Night Crawling" (off Cyrus' latest album, Plastic Hearts), as well as "White Wedding."
Listen to the best of Billy Idol on Apple Music and Spotify.