Ryland James Reminisces On First Love With New Single 'I Give Everything'
'The lyrics embody that push-pull between the simultaneous acceptance of and resistance to pure passion.'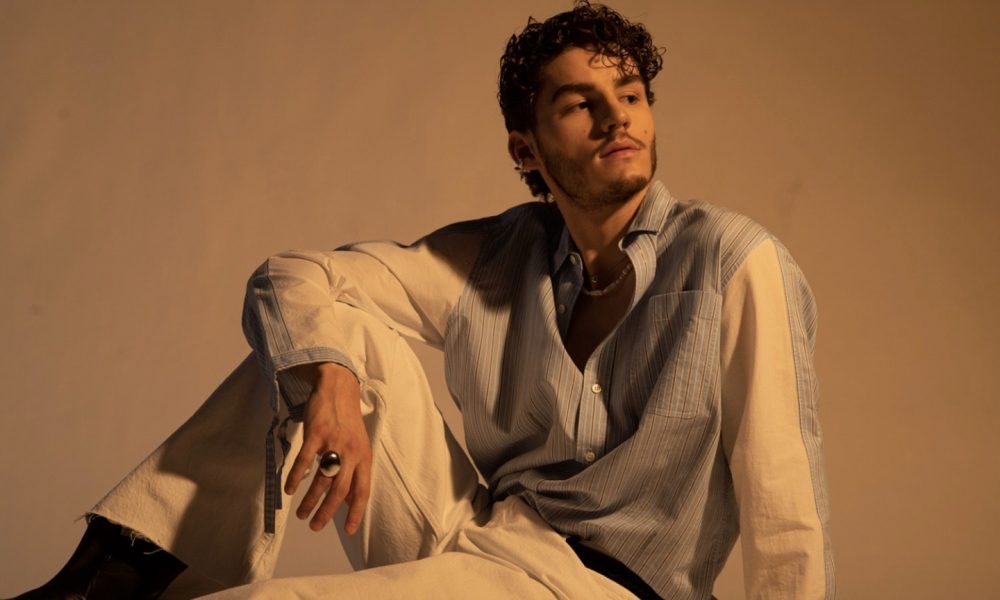 On his first single of the new year, platinum-selling musician Ryland James works to make sense of the all-encompassing feelings that accompany falling in love for the first time. "I Give Everything" is a smoldering pop track with production from Mike Wise that cascades around the singer's cutting vocals.
"I'm thrilled to be putting this song out into the world as the first of a new era in my artistry. This is truly the most exciting time I've experienced in my career and personal growth thus far," James shared in a statement. "That being said, there's so much to come in terms of visuals, sounds, stories, and an overall heightened sense of creativity for me."
He continues: "'I Give Everything' is a song I wrote early on in my relationship about falling in love for the first time. I was completely immersed and infatuated with the intensity of the feelings I was experiencing, but I was also fearful of losing myself in the process somehow. The lyrics embody that push-pull between the simultaneous acceptance of and resistance to pure passion."
Diving into the record's smooth chorus, James admits: "I wanna love you / But don't wanna lose me / 'Cause every time I dive in deep / I give, I give everything."
Elsewhere on the track, he takes a closer look at the back and forth of the decisions, he finds himself having to make. "I can't bite my tongue with you / I could try but it's no use / I keep, I keep overthinking / That just leads to over-drinking / Feelings for you start to sink in," he recounts with conviction.
"I Give Everything" marks James' first original song release since June, when he similarly resisted the confusing emotions of romance on "3 Purple Hearts." The singer's recent singles craft a foundation for a strong narrative journey as his outlook on various sectors of life develops, updates, and reforms itself in real-time.