Sigrid Recruits Griff For New Single And Video, 'Head On Fire'
The single comes with an accompanying video.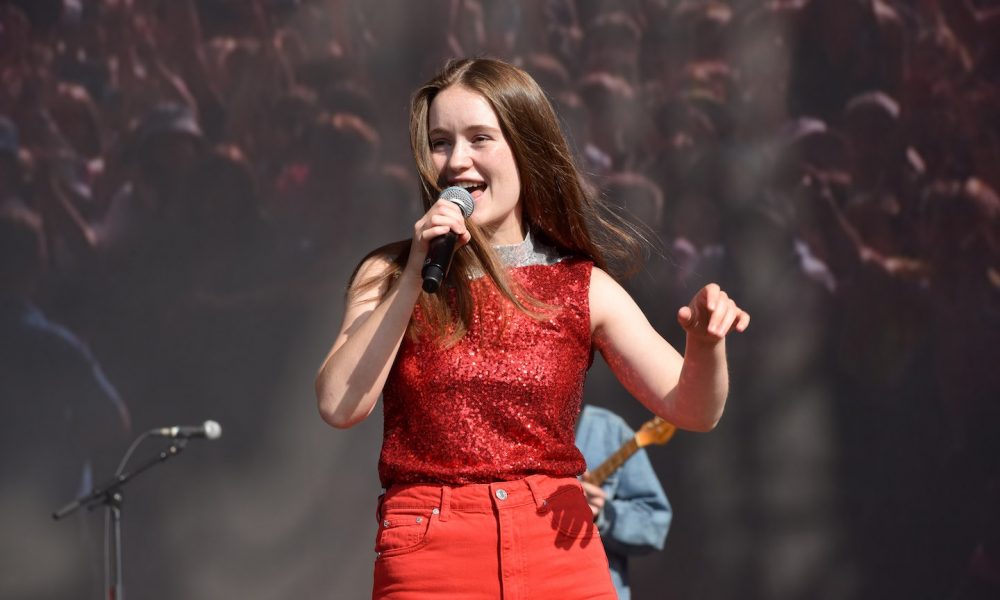 Sigrid and Brits Rising Star winner Griff have teamed up for an electrifying collaborative single, "Head On Fire." The two began teasing a collaboration back in December.
The link up came about after the pair connected online during the pandemic and then later met in person – something that led to a blossoming friendship and creative partnership between the two.
Griff X Sigrid - Head on Fire (Official Video)
Describing how the pair first connected, Sigrid said: "Griff and I met sharing a pizza at the Rueben Selby show at Fashion Week in London…We went to the studio a while later and just had a day of talking about life, before writing 'Head On Fire'."
Of the song, Sigrid added: "It's about that feeling when you meet someone who just flips everything upside down and you can't focus on anything else but that person. [Griff's] just lovely, and it's been so much fun working with her."
Griff added: "I've looked up to Sigrid so much, especially as a young girl who broke through making powerful, credible pop music. So I was excited to hear she wanted to write. We hung out and made 'Head On Fire', this really fun, feel-good song, and I'm excited for the world to finally hear us on a track together."
Back in November, Sigrid shared a festive holiday version of her beloved song, "Home To You (This Christmas)." The original – an ode to her hometown and family – soared to No.2 on the iTunes UK charts after it soundtracked the 2021 Olympics BBC highlights.
"'Home To You (Christmas)' has always had a Christmas spirit since we wrote it. It's about my hometown and the house I grew up in with my family. I always go back for Christmas, so it felt natural to make a Christmas version. I hope it'll give some cozy vibes when it's getting darker outside," says Sigrid.