St. Vincent, Smokey Robinson Releasing Musical Narratives Via Audible
The releases will be part of the platform's 'Words & Music' storytelling initiative.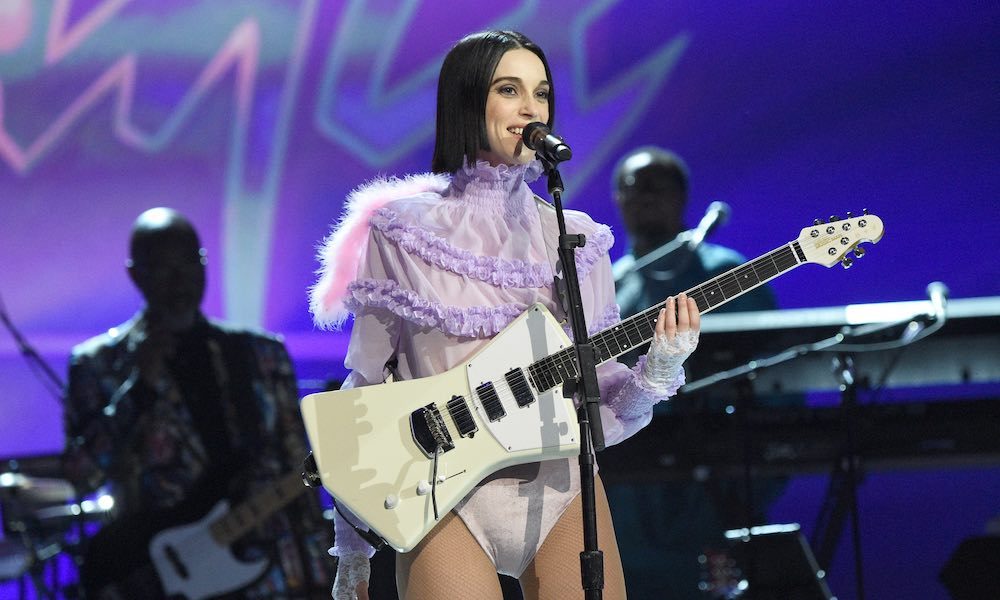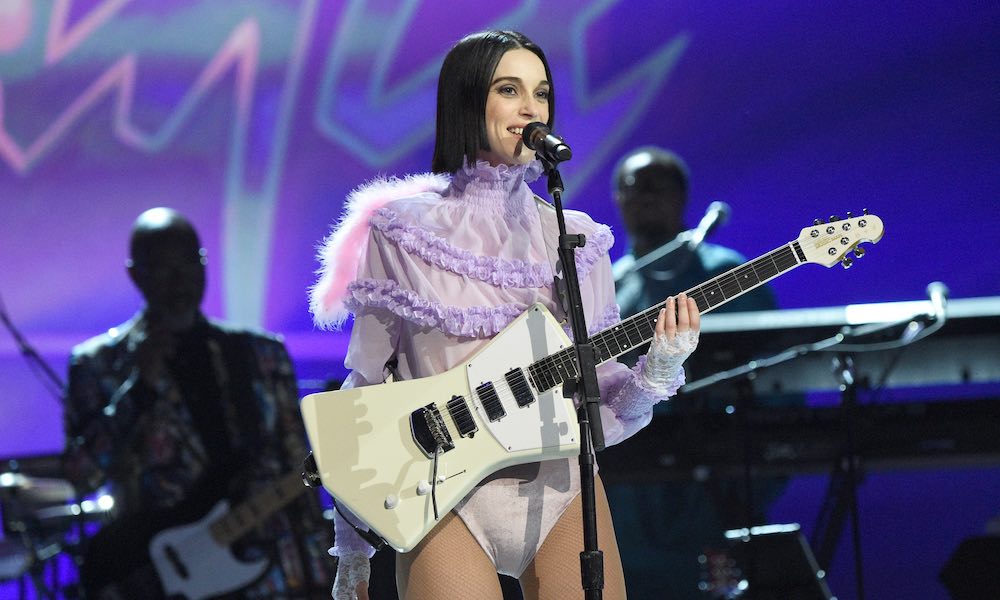 Thanks to a new production deal between Audible and content creator Gunpowder & Sky, artists like St. Vincent, Smokey Robinson, and Common will be blending storytelling with music in a selection of unique releases.
St. Vincent (aka Annie Clark) will kick things off with St. Vincent: Words and Music, in which the acclaimed artist will offer an intimate discussion of her music, lyrics, and influences. Legendary singer, songwriter, and Miracles frontman Smokey Robinson, meanwhile, will reflect on his incredible seven-decade-long career through storytelling and performance in Smokey Robinson's Audible Original.
In a statement, Clark said, "Life is strange and full of uncertainty right now, but music is a constant. Music transcends the chaos. It's always been there for me when I've needed it – whether in times of fear, heartbreak, anger, joy."
She continued, "I'm thrilled to be working with Audible to share my story and my music, especially at a time when music is such a crucial part of coping and getting through these unprecedented days."
Robinson also offered a statement. "It's always been my passion to create experiences that touch and move people," he said. "I'm humbled to have the opportunity to share my story, the stories of my incomparable contemporaries like Marvin and Aretha, plus my music with the millions of Audible listeners who are looking for authentic stories told in ways they've never experienced before."
Audible's releases will also include a narrative by Alanis Morissette, who will discuss her journey as an artist, celebrity, and human being. Fans can also look forward to Bluebird Memories: A Journey Through Lyrics & Life from the Grammy and Academy Award-winning artist Common, as well as Tom Morello at the Minetta Lane. This Fall, Rufus Wainwright will present his Road Trip Elegies: Montreal to New York.
Fans of St. Vincent can also catch the artist on another audio series – Shower Sessions. Recorded prior to COVID-19, the six-episode podcast, hosted by Clark, shines a spotlight on up-and-coming artists, through interviews and performances all taking place in a shower. In the limited series, Clark interviews such artists as Donna Missal, Amber Mark, Kassi Ashton, and Duckwrth.
Listen to the best of St Vincent on Apple Music and Spotify.