St Vincent Collaborates With Activewear Brand Outdoor Voices
"It may come as a shock to some, but team sports and exercise have been a massive part of my life since I was young,"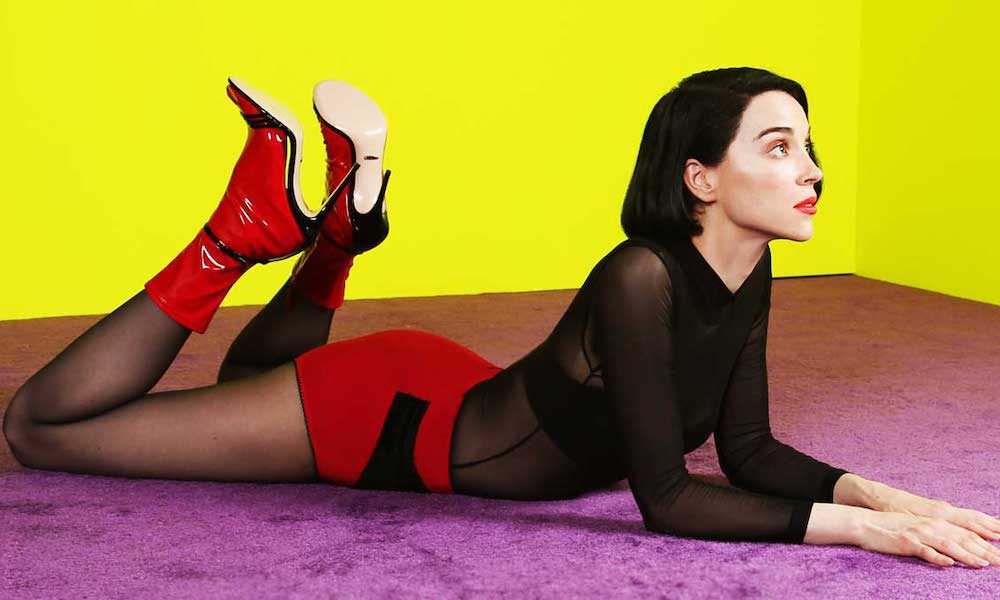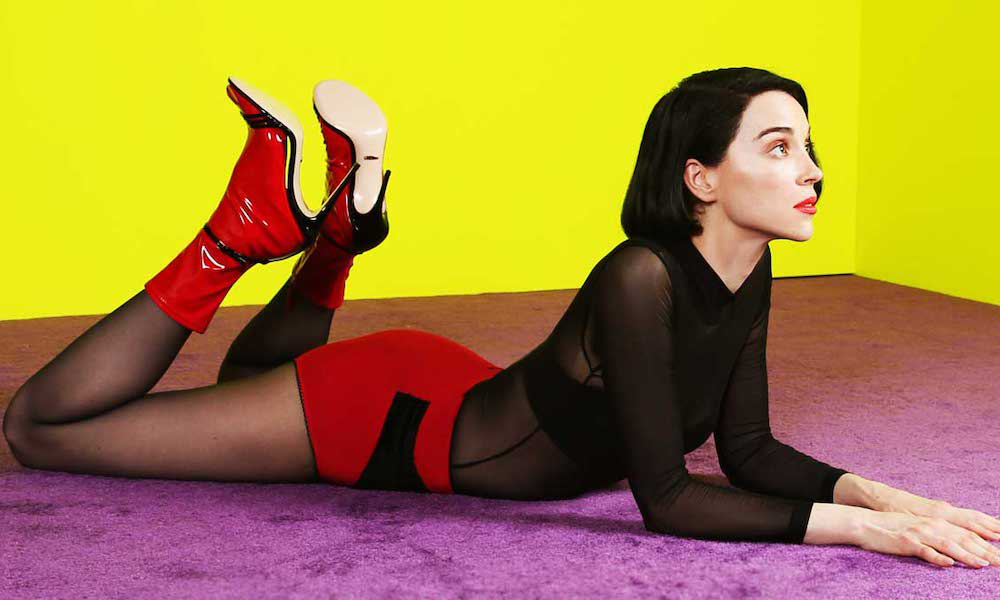 The singer-songwriter and guitar slinger St Vincent has collaborated with the activewear brand Outdoor Voices on a new collection.
While workout wear isn't Annie Clark's usual uniform, the stylish singer is usually wearing patent leather bondage gear on stage as of late, but the collection was inspired by her travels offstage and includes a reversible bralette, leggings, a hoodie, sweatpants and a trench coat.
"It may come as a shock to some, but team sports and exercise have been a massive part of my life since I was young," St. Vincent wrote in a press release. "I have tried every manner of exercise clothes and never found the perfect fit or design. So when OV, A Texas-based, female-founded-and-run-company, approached me about collaborating, I was thrilled!"
St. Vincent + Outdoor Voices
The STV.OV collection is divided into three categories: form, function, and focus and was designed with all skin tones in mind, according to the release.
Accompanying the collection is a futuristic infomercial directed by Bill Benz, who also helmed the singer's new meta-documentary horror film with Carrie Brownstein called The Nowhere Inn.
In the clip, Clark does her best telemarketer impression, donning a phone headset and showing audiences at home how the products work. The whole thing feels like a dystopian home shopping channel.
There are endless celebrity endorsed products out there, but Clark turns the whole affair into a high concept art project.
In an interview with Paper Magazine, Clark explained the physical toll that touring takes on musicians.
"The last tour I did was so physical that I needed to be doing things like cardio and pilates in order to stand and play guitar for two hours a night," she said. "I found myself for the past few years just in athleisure by default, like many people in our world. Almost every day of my life includes some sort of exercise."
Like the Austin-based brand, St Vincent also hails from Texas and befriended Outdoor Voices CEO Ty Haney at a party last year.
"I saw the operation and it was just like a bunch of really talented women designing clothes," Clark recalled. "It was really one of the only places I can think of that has female designers designing for female bodies. It was just an ambitious and smart group of women, Texas-based, making good work. I was like, 'A-ha! I think I can help here.'"
This isn't the first design collaboration for the artist. She previously collaborated with Ernie Ball Music Man on a signature electric guitar specifically designed to fit the female form.
Clark will be returning to Texas next month for SXSW, where she will be hosting a discussion with Brownstein, who co-wrote the screenplay for The Nowhere Inn.
Listen to the best of St Vincent on Apple Music and Spotify.
Format:
UK English