Taking Back Sunday Announce Worldwide Tour, New Anthology 'Twenty' To Coincide
The new, career-spanning collection is due for release through Craft Recordings in January 2019.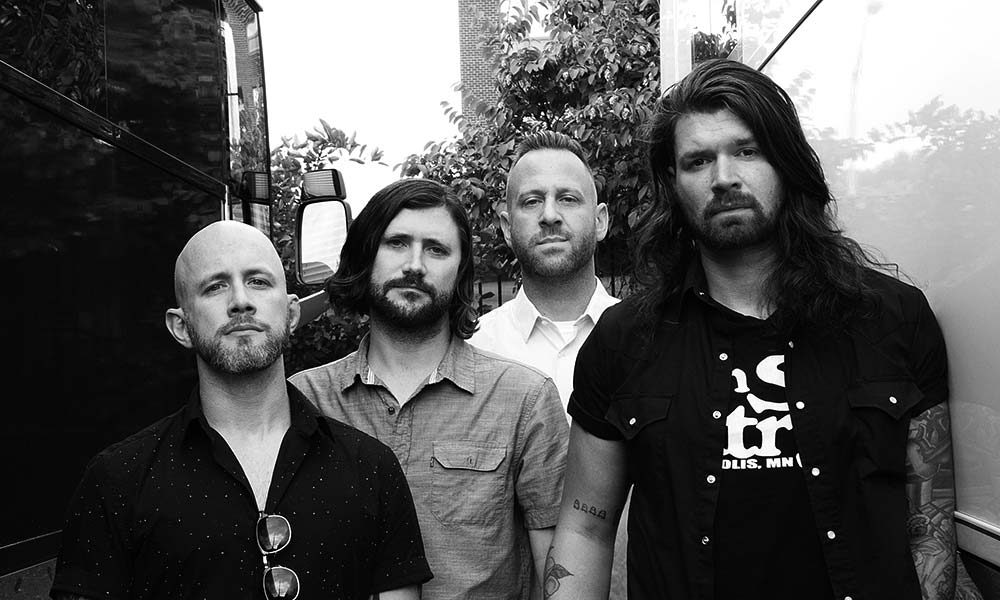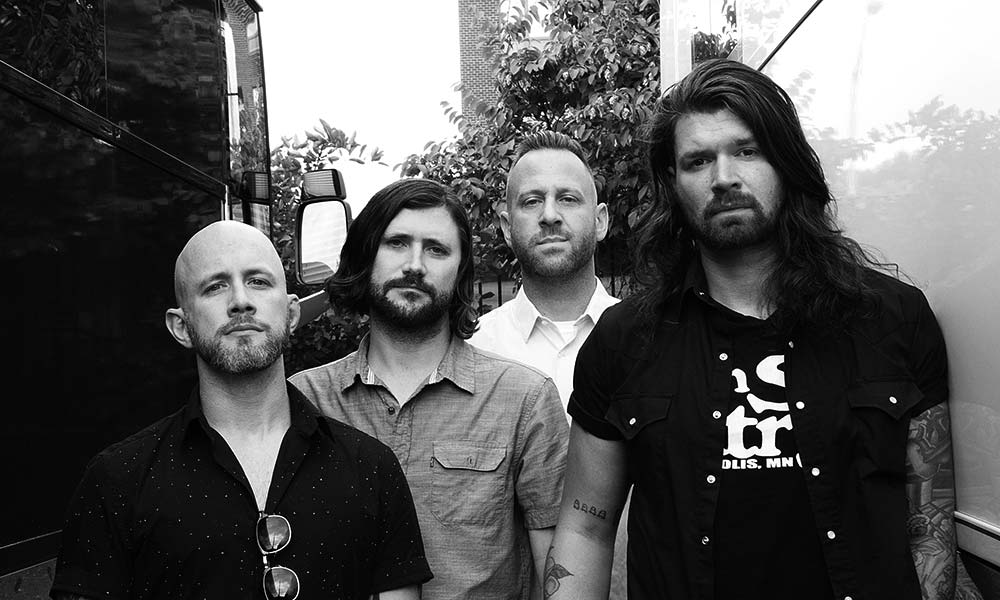 Taking Back Sunday have announced a worldwide tour for 2019. The tour coincides with Craft Recordings releasing a special, 21-track career (to date)-spanning compilation, entitled Twenty which will span the band's seven full-length albums, in addition to a couple of surprises. More details of the new album are expected to follow shortly.
During their worldwide tour, the band will be paying tribute to their catalog – and to their fans – with full album performances. The first leg of the worldwide tour includes dates in Australia, Asia, a portion of North America and South America. At all shows, they will be performing their debut album Tell All Your Friends in its entirety.
For tour stops where the band are performing over two-nights, each nightly set will offer a double-album play – using a specially designed coin, Taking Back Sunday will flip to play either Where You Want To Be or Louder Now, in addition to Tell All Your Friends. In headline cities where they are playing only one night, they will perform Tell All Your Friends, plus a selection of fan favorites. With more dates and special releases in the works, 2019 should be a fun-filled year of shows around the globe.
"It feels strange to say out loud…2019 marks 20 years since I joined Taking Back Sunday and my life changed forever," remarks singer Adam Lazzara. "So, next year we will be traveling the world to celebrate the amazing brotherhood, music and life we have created together over the past 20 years. We hope you can join us for what is sure to be an experience to remember."
For tickets and further information, visit the band's website.
Taking Back Sunday play the following 2019 tour dates:
January 9: HQ, Adelaide, Australia
January 11: 170 Russell, Melbourne, Australia
January 12: UNIFY Gathering, Tarwin Lower, Australia
January 14: Metro Theatre, Sydney, Australia
January 15: Metro Theatre, Sydney, Australia
January 16: The Triffid, Brisbane, Australia, Australia
January 17: The Triffid, Brisbane, Australia
January 19: TBA, Singapore
January 21: Space Odd, Tokyo, Japan
January 26: New Frontier Theater, Manila, Philippines
January 29: Beartooth Theatre, Anchorage, AK
February 1: The Republik, Honolulu, HI
February 2: The Republik, Honolulu, HI
March 13: Amon Solar, San Jose, Costa Rica
March 15: Club Subterraneo, Santiago, Chile
March 16: Roxy Live, Buenos Aires, Argentina
March 17: Fabrique Club, São Paulo, Brazil
March 25 & 26: House Of Blues, Houston, TX
March 28 & 29: Emo's, Austin, TX
March 30 & 31: House Of Blues, Dallas, TX
April 1: Charley B's, Lubbock, TX
April 3: Sunshine Theater, Albuquerque, NM
April 4 & 5: Marquee Theatre, Phoenix, AZ
April 6 & 7: The Observatory North Park, San Diego, CA
April 11 & 12: Hollywood Palladium, Los Angeles, CA
April 13 & 14: The Warfield, San Francisco, CA
April 16 & 17: Ace of Spades, Sacramento, CA
April 19 & 20: Crystal Ballroom, Portland, OR
April 21 & 22: Commodore Ballroom, Vancouver, BC
April 24: MacEwan Hall, Calgary, AB
April 26: Burton Cummings Theatre, Winnipeg, MB
April 27 & 28: First Avenue, Minneapolis, MN
April 30 & May 1: The Summit, Denver, CO
May 2 & 3: The Complex, Salt Lake City, UT
May 4 & 5: House Of Blues, Las Vegas, NV
Format:
UK English