Watch Tame Impala's Inspired 'Is It True' Performance On 'Colbert'
Kevin Parker (and his clones) offered up a colourful and creative home performance, in support of his new album, "The Slow Rush".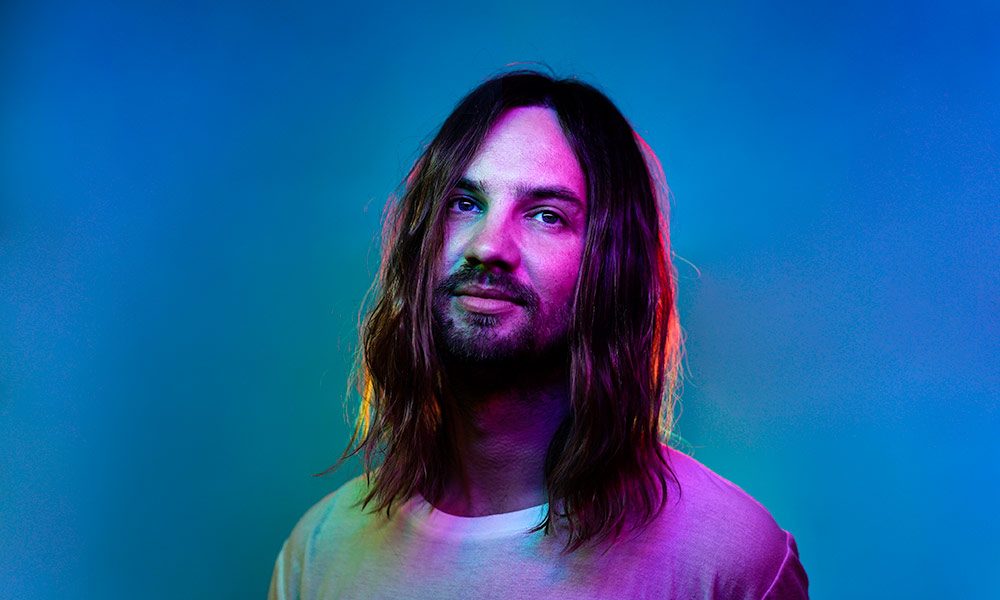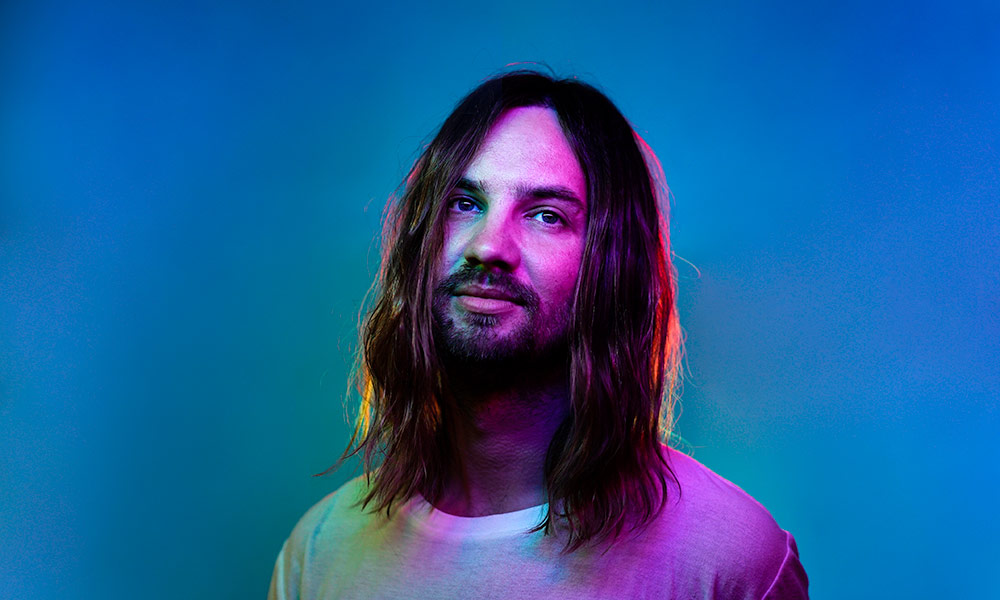 Tame Impala's Kevin Parker was the musical guest last night on The Late Show With Stephen Colbert, where he performed the song 'Is It True' off his new LP, The Slow Rush. To keep things interesting, Parker offered up a triptych-style video, in which he performed all three parts, bathed in three colours and even wearing three separate outfits.
Released on 14 February, The Slow Rush marks Tame Impala's highly-anticipated fourth studio album, and first full-length since 2015's Currents. The album not only garnered a warm reception from fans but also received high marks from critics. Pitchfork called the album's songs, "Rich and thoughtful as ever", while The Guardian praised it as, "A stunning explosion of heartfelt pop".
With plenty of time on his hands amid the COVID-19 pandemic, Parker revisited his audio files and created a new mix of the album, called The Slow Rush In An Imaginary Place. Dropping the remix as an hour-long stream on YouTube, Parker made the music sound like it was coming from the next room, and recommended that listeners used headphones to get the full effect.
Tame Impala also took part in the recent Australasian TV Special, Music From The Home Front, joining the likes of Courtney Barnett, The Wiggles, Marlon Williams, Vance Joy and Tim Minchin, among many others. The Anzac Day broadcast paid tribute to those working at the frontline fighting the pandemic, and servicemen and women from Down Under, who are remembered every year on the national day of remembrance.
Meanwhile, Parker collaborated with The Streets' Mike Skinner on single 'Call My Phone Thinking I'm Doing Nothing Better ft. Tame Impala'. The song, which premiered in April, comes off of the 12-track mixtape, None Of Us Are Getting Out Of This Life Alive, available 10 July on Island Records. The album marks The Streets' first full-length in nearly a decade and features collaborations with the likes of IDLES, Hak Baker, Ms Banks and many more.
Listen to the best of Tame Impala on Apple Music and Spotify.
Format:
UK English