The Struts, Mt. Joy And More To Play Philadelphia Drive-In Concert Series
The socially-distanced performances will feature Mt. Joy, The Front Bottoms, The Struts at Citizens Bank Park. Audience members can tune-in via FM radio.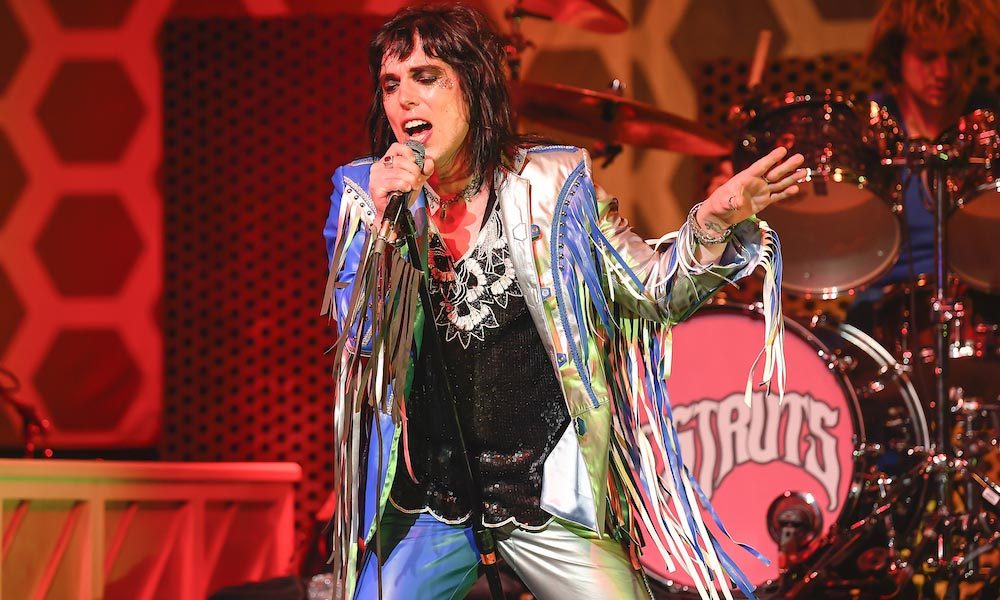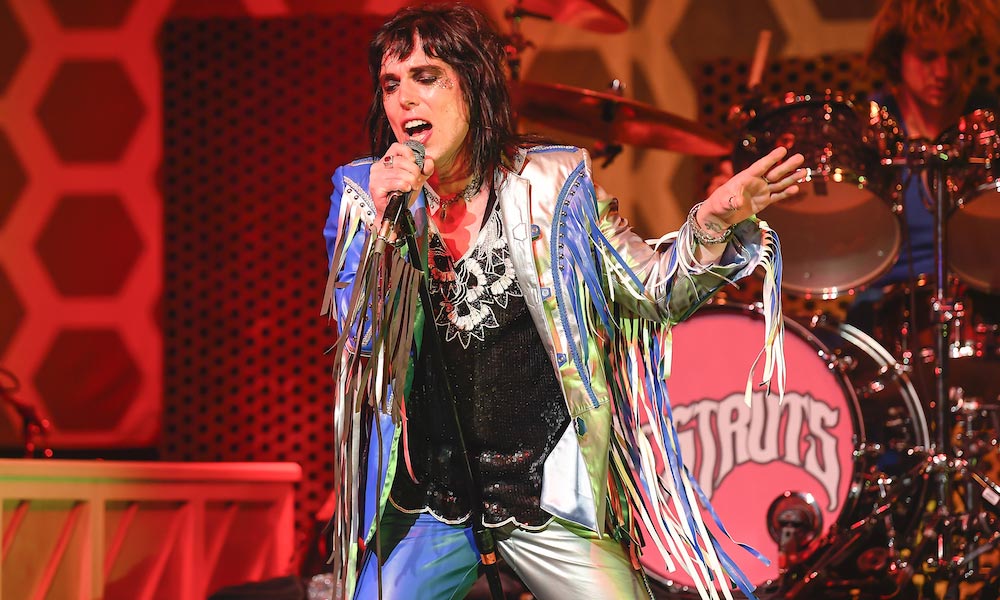 British glam rockers The Struts are the latest act to embrace the new drive-in concert format, where the band will be performing in Philadelphia on August 22 as part of the new Live-In Drive-In concert series.
Live Nation and the Phillies have teamed up, in partnership with Budweiser Zero, to present a series of socially-distanced concerts starting on August 16 at Citizens Bank Park, home to the Phillies baseball team.
The series kicks off with comedian Bert Kreischer, and will feature acts like Mt. Joy, Pigeons Playing Ping Pong, Lotus, and The Front Bottoms, among others. Tickets go on sale this Friday, July 24, at 10 a.m. EST.
R-R-R-R-R-R-R-OLL UP! 🚗💨 We are pleased to announce that we will be performing two DRIVE-IN concerts next month in Butler, PA & Philly! Strict precautions are being taken every step of the way to make sure that you get not only an incredible show, but a SAFE one too. pic.twitter.com/Kms0r7eJHR

— The Struts (@TheStruts) July 21, 2020
"We are excited to enable music fans to once again enjoy live music safely as we unveil our Live-In / Drive-In series at Citizens Bank Park," said Live Nation Philadelphia regional president Geoff Gordon in a release. "We are grateful to the Philadelphia Phillies, the City of Philadelphia, the State of Pennsylvania, and the musicians and artists who are excited to get back out and perform live on stage in a socially distanced environment for their fans in Philly again."
If you plan on attending, you can purchase tickets for between $99.50 and $225, which grants access for one car, up to four passengers per car. You will receive a designated parking spot, and ca have your ticket torn through contactless scanning through your vehicle window when you arrive. You can tune in through FM radio to hear the show, and you can watch via large LED screens displaying the performances.
As of this moment, all publicly funded concerts in Philadelphia have been canceled through February as a result of the pandemic, and the city's unrestricted "green phase" is tentatively scheduled for August 1. Currently, the city is under a modified version of the green phase, which allows for gatherings of up to 50 people, including concerts and performances on privately-owned land, although most live concert venues will remain closed under the current restrictions.
Other acts scheduled to perform at Citizens Bank Park include AJR, Subtronics, Smith & Myers, two nights with Dark Star Orchestra, and Michael Blackson & Friends with special guest DJ Jazzy Jeff & his son Corey Townes.
Visit the official event website for more details and view the full schedule below.
Live-In Drive-In Concert Series
August 16 – Bert Kreischer
August 19 – AJR
August 21 –Pigeons Playing Ping Pong
August 22 – The Struts
August 23 – The Front Bottoms
August 25 – Mt. Joy
August 26 – Subtronics
September 3 – Smith & Meyers
September 4 – Lotus
September 5 – Dark Star Orchestra
September 6 – Dark Star Orchestra
September 7 – Michael Blackson & Friends with special guest DJ Jazzy Jeff