Watch Previously Unseen Live Version Of Broken Witt Rebels' 'Guns'
The song is also a highlight of the Birmingham-based rockers' self-titled debut album which is available via Snakefarm/Spinefarm Records.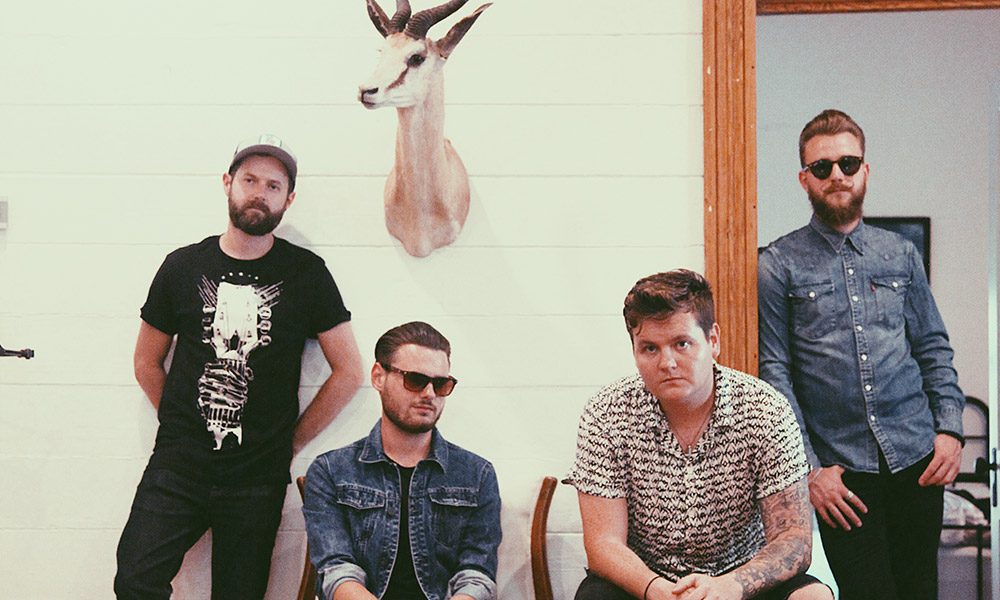 Broken Witt Rebels have shared the video of a previously unseen live performance of their song Guns, which is taken from their self-titled 10-track debut album available through Snakefarm/Spinefarm Records. You can watch the video above.
The band comprise Danny Core (vocals and rhythm guitar), James Tranter (vocals and lead guitar), Luke Davis (vocals and bass) and James Dudley (drums and percussion). Hailing from Birmingham in the UK – a city with a long, rich musical pedigree – the rocking, rebel foursome deliver an intoxicating blend of soulful Americana, blues, and wailing rock guitar, fronted by powerful, feeling-filled vocals.
Guns, which relates to the band's hometown, is an established live favourite and one of the highlights from Broken Witt Rebels, which was co-produced by Tom Gittins, whose CV includes work with former Led Zeppelin legend Robert Plant.
"Guns' is a special song for us, it's about respecting our history and where we are from", the band recent revealed to Music News. "It's always special to play this song live, especially in Birmingham. We shot this on a hot sticky night in a room local to us. England were playing Costa Rica and behind the lights and dry ice we had screens up so we could keep an eye on what was going on. England finally won a penalty shoot-out and we kicked into this take of 'Guns'. It was a perfect day for us, we loved it!"
The new 'Guns' video arrives ahead of Broken Witt Rebels playing three London shows, where they support fellow rock stalwarts Reef at Nells Jazz And Blues on Thursday and Friday 29 and 30 November and also on Saturday, 1 December.
"Life on the road with Reef is brilliant", Danny Core says. "They are great guys and bring it every night. We have been so overwhelmed with the response we have got for each night after our performance! We are truly grateful for the opportunity to play in front of such a giving set of fans. London is always great for us so we are looking forward to camping out there for three nights this week."
Format:
UK English