Watch Valley's 'Like 1999' Video, Featuring TikTok Star Bowman
The single marks the Juno-nominated pop band's first new music of 2021.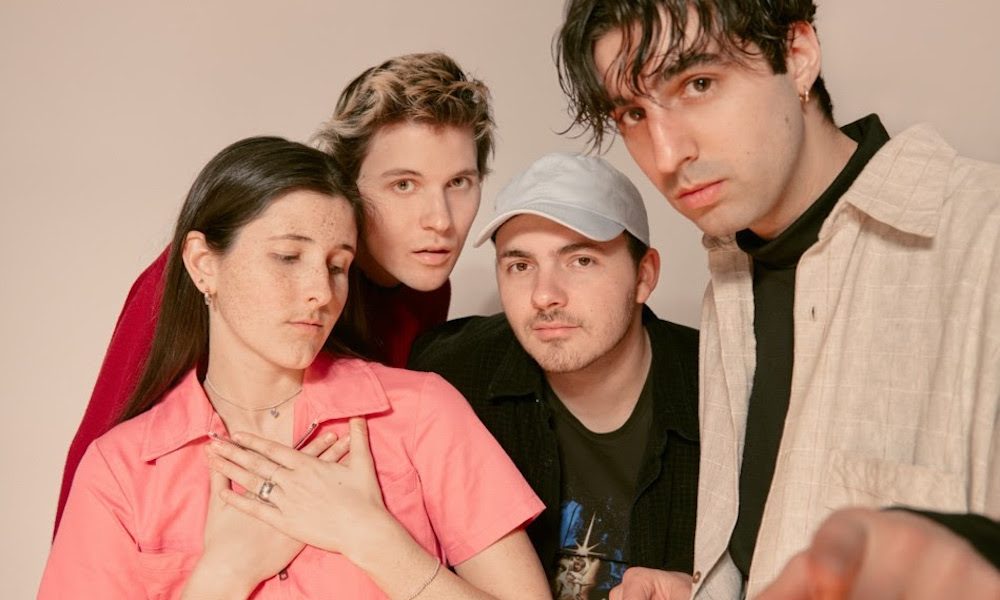 Canadian pop group Valley shared a playful new video for their viral hit single, 'Like 1999.' The song, which was written and recorded during quarantine, marks the Juno-nominated band's first new music since their acclaimed EP, sucks to see you doing better.
The meta visual finds the band at a video shoot, helmed by a frenzied director (played by TikTok star Bowman). Keeping in line with the theme of their song, the quartet – comprised of Rob Laska, Karah James, Mickey Brandolino, and Alex DiMauro – features plenty of 90s throwbacks in the visual, including bucket hats, a Lite-Brite, Toy Story's Buzz Lightyear, and a boom box.
Fans who missed out on today's YouTube watch party can set their calendars for April 2 at 12:30 pm EST, where they can join members of Valley and Bowman for the premiere of the extended director's cut.
Valley - Like 1999 (Official Video)
Valley also launched a 90s-themed microsite, like1999.com. There, visitors can find exclusive content by exploring old-school desktop folders. They can also play minesweeper and use the paint application to create images for a Spotify Canvas Contest.
"Like 1999" began as a TikTok video that the band created while quarantining together for writing sessions. In just a few days, the video had over 700,000 views and over 100,000 likes with influencers like Johnny Orlando and JESSIA posting duets of the song on their own accounts. From there, Valley announced that they would release the song if the video hit one million views, which they achieved in mere hours.
Staying true to their promise, the Toronto-based quartet documented the recording process on social media, involving their audience every step of the way. Upon its release, "Like 1999" hit the US Spotify viral chart and was featured on the platform's N.M.F. playlist in over 20 countries.
Last year, in addition to scoring a Juno nod for Breakthrough Group of the Year, Valley released sucks to see you doing better – their third EP and the follow-up to their 2019 debut album, Maybe. The EP, which features such viral hits as "hiccup" and "nevermind," offers a collection of new songs – primarily written during the pandemic – plus acoustic renditions and reimaginings of earlier favorites.
Click here to listen to "Like 1999."