Solo & The Stones: Lisa Fischer Talks To uDiscover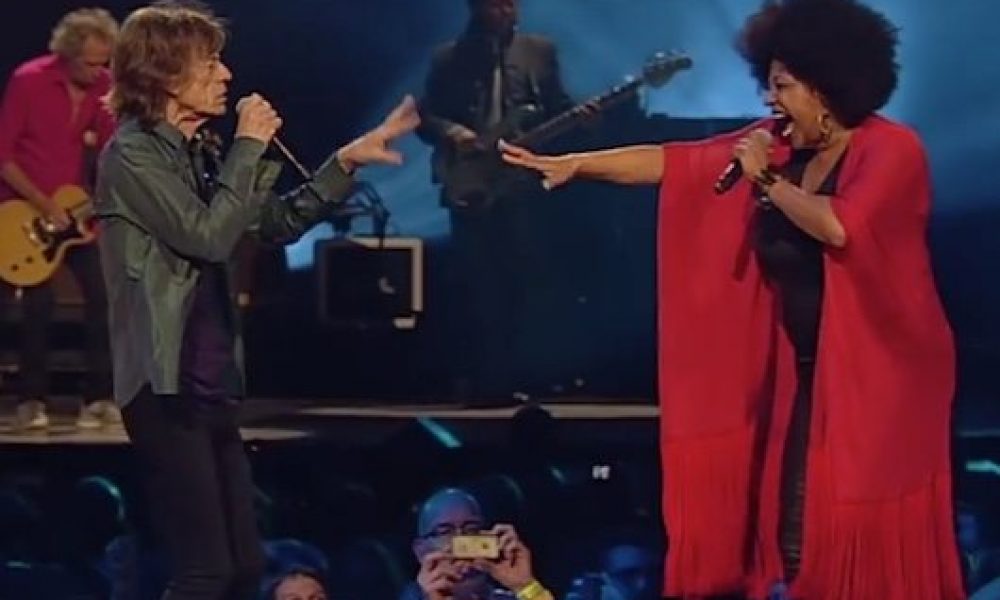 Lisa Fischer — the distinguished soul vocalist who's been an integral part of the Rolling Stones' touring line-up since 1989 — has told uDiscover about her own band Grand Baton and their current tour, and the Grammy and Oscar-winning success of the film 20 Feet From Stardom in which she features. In this exclusive interview, she also reveals to Paul Sexton which are her favourite Stones songs to sing on stage.
Grand Baton are currently on a European tour which continues tonight (Wednesday) in Barcelona, before arriving in the UK for shows at the Barbican in London on Friday and the Theatre Royal, Norwich on Saturday. The band then return to the US for more dates, ahead of gigs in Australia, New Zealand and Hawaii in June. More details here.
"They're the sweetest, cutest spirits," says Fischer of her Grand Baton bandmates. "There's nothing but love and respect for each other." She says that their live show reflects her soul roots, which saw her win a Grammy for 'How Can I Ease The Pain,' from her only solo album, 1991's So Intense.
But  Fischer adds that the Grand Baton set list also features African, rock, blues and island influences in the band's original material, and hints that it will also nod towards her background with the Stones.
The Rolling Stones on Gimme Shelter - 14 ON FIRE
Fischer also talks about how she landed the role with the Stones, with whom she debuted on the Steel Wheels tour of 1989, and what it's like to sing on stage with Mick Jagger, especially on the classic 'Gimme Shelter.' She observes how that song connects her with a fellow contributor to 20 Feet From Stardom, Merry Clayton, who sang on the original recording. "I had not met all these years," she says, "but I felt like I knew her through hearing her voice."
Also listen for Fischer's other Stones favourites to sing live, a fascinating and surprising trio of choices that encompass the 1970, '80s and '90s.
Format:
UK English