Daniel Hope
An advocate of contemporary music, Daniel Hope is at least the most versatile British violinist of the early twenty-first century.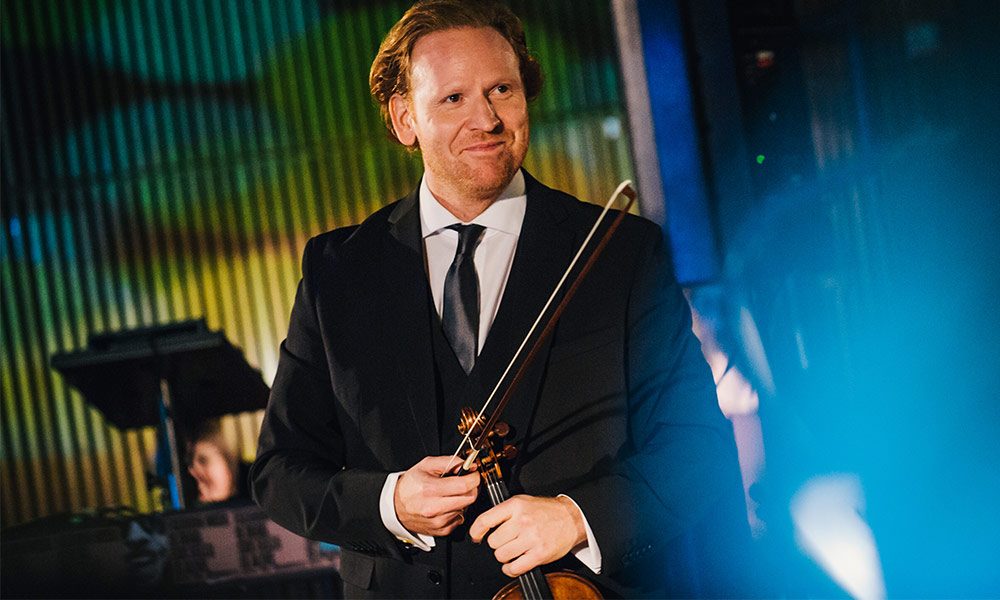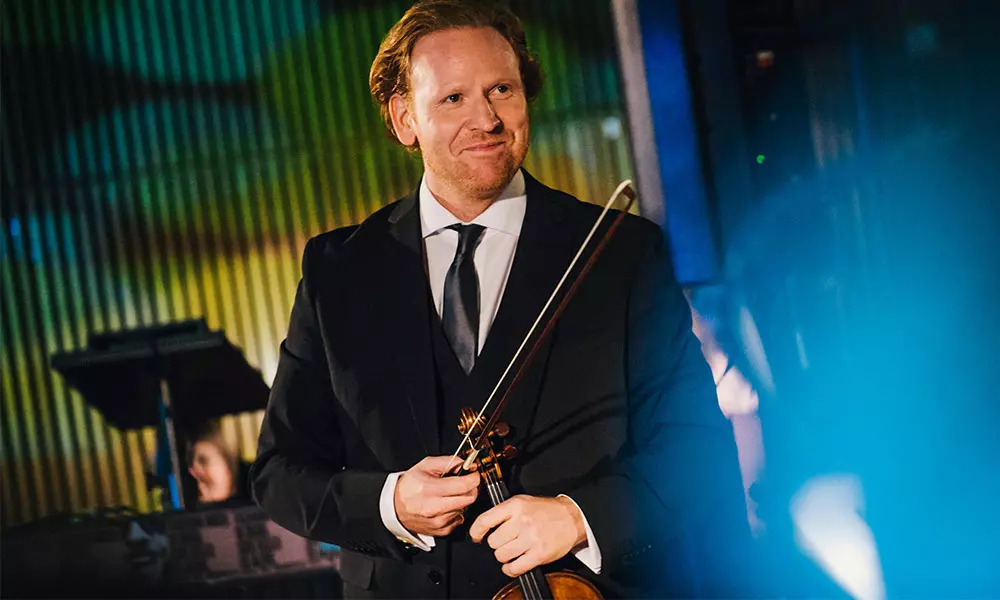 Described in his publicity materials as "the British violinist," as if he were the only one, Daniel Hope is at least the most versatile British violinist of the early twenty-first century. An advocate of contemporary music, he has also performed Beethoven and Schumann with the period-instrument ensemble Concerto Köln, recorded music inspired by Indian classical composer-performer Ravi Shankar, and partnered with actor Klaus Maria Brandauer in conceptual projects involving music and the spoken word.
Hope's father, poet and novelist Christopher Hope was persecuted in South Africa for his anti-government views, so the family fled to England when Daniel was six months old. His mother, Eleanor, got a job as secretary to Yehudi Menuhin. Daniel became a playmate of Menuhin's grandchildren, and although the old master was not a significant figure in the boy's life, he did inspire Daniel to take up the violin under the supervision of neighbour Sheila Nelson, one of England's top violin teachers to children. Hope went on to study with several Russian instructors at the Royal College of Music, then travelled to Hamburg to study from 1992 to 1998 with another Russian, Zakhar Bron. He also took degrees from the Royal Academy of Music in London.
As a student in Hamburg, Hope developed a friendship with composer Alfred Schnittke (in 2003 he was entrusted with the premiere of the composer's recently discovered violin sonata from 1955), and would soon devote himself largely though never exclusively to the music of Schnittke and other living composers. He has commissioned works from the likes of Jan Müller-Wieland, Huw Watkins, and Roxanna Panufnik.
Hope's career began to take off in his mid-twenties, and in 2002 he was recruited on one week's notice to perform on tour with the Beaux Arts Trio. Almost immediately he was accepted as a permanent member of the ensemble and worked to spice up the group's fairly conservative repertoire with commissioned works by such composers as György Kurtág and Mark-Anthony Turnage to celebrate the trio's 50th anniversary.
Hope continued to perform and record as a soloist; in 2004 he won three major awards for his recording of the Berg (in its original version) and Britten concertos. He also serves as associate artistic director of the eclectic Savannah (Georgia) Music Festival, and since 2010 as Artistic Partner at Festspiele Mecklenburg-Vorpommern. In 2004 he married double bassist Annika Pigorsch, a player in the Radio Symphony Orchestra in Amsterdam, the city where Hope has made his home base. Hope has also written three books, as of 2011, about his life and about music, and has hosted radio and television programs about music. He should not be confused with Daniel Hope, an American composer, born in 1972 in Baltimore, MD.
Words: James Reel
Format:
UK English