Sound Escapes: From Eno To Einaudi – The Story of Instrumental Music
This is music without frontiers. Today, soundtracks often introduce us to music through its use on TV adverts, television programmes and in movies, used to heighten the effect of the images we are seeing.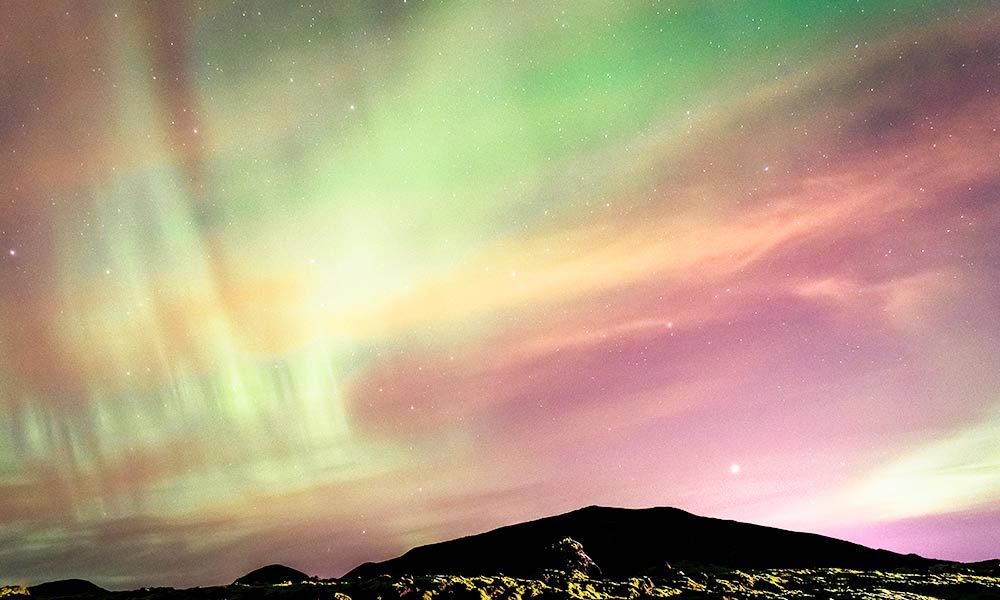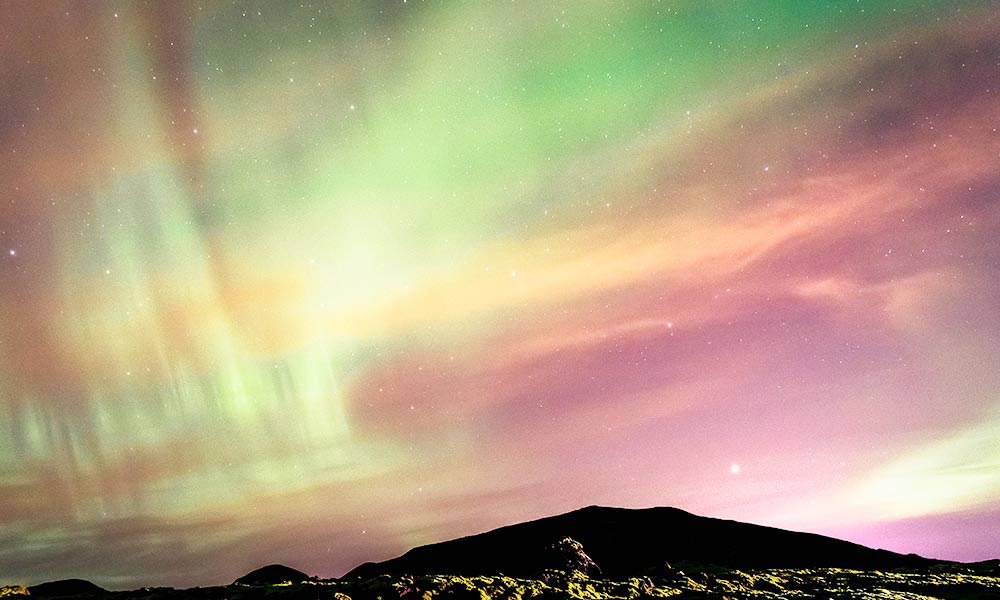 This is music without frontiers. Music unencumbered by the restriction of lyrics that may be in a foreign language. It allows this music to fly free and touch people emotionally, spiritually – as often as not because it has a beautiful, haunting or memorable melody. Today we are often introduced to instrumental music through its use on TV adverts, television programmes and in movies. It is used to heighten the effect of the images we are seeing and it is this that has contributed so much to modern instrumental music becoming very popular. But it is also through the creativity of some bands that have worked with classically trained musicians that has gained a new audience; Craig Armstrong's work with Massive Attack and Brian Eno's involvement with Roxy Music are the two most striking examples.
Japan's Ryuichi Sakamoto, Italy's Ludivico Einaudi and the Irish-Norwegian duo that is Secret Garden are among the many international stars that have both embraced the big and small screen to such telling effect.
Contemporary instrumental music, while using acoustic instruments, has been at the forefront in developing the use of synthesisers and electronic techniques, often combining the new and the old into a unique art form that offers endless opportunities to discover new and wonderful music. This is accessible music, to be explored and enjoyed on all kinds of levels.
Listen to the Sound Escapes playlist on Spotify.
The first to embrace ambient music
Roxy Music's Brian Eno was one of the first musicians to embrace ambient instrumental music when he collaborated with King Crimson's with Robert Fripp in the early 70s (Eno would also later remix Massive Attack's Protection album). Eno's journey into sound included his reimagining classical music when he recorded Pachalebel's Canon on Discrete Music. William Orbit, a veteran of synthpop duo Torch Song who would later produce tracks for Madonna used ambient electronics and beats to set the mood in Heat, Michael Mann's heist movie featuring Al Pacino and Robert De Niro (1995). He followed a similar path to Eno with his ambient synthed-up versions of Debussy's 'Clair de Lune' and Samuel Barber's 'Adagio for Strings', among other popular classical works, on his sixth album Pieces in a Modern Style (2000).
Barber's Adagio for Strings
The potential for uniting electronic music with the classical canon has since been explored by Christopher von Deylen, who, following his collaboration with Lang Lang, on the single 'Time for Dreams' (2008), teamed up with Hélène Grimaud and Anna Netrebko and Albrecht Meyer on his tranced-up versions of Rachmaninoff's 'Rhapsody on a theme of Paganini' and Debussy's 'Reverie', among other works.
Collaboration with another hugely successful modern artist helped bring the name of Craig Armstrong to a wider audience. He worked with Massive Attack on one of TV's since most sampled albums, Protection (1994) – has been responsible for so much of the sound we hear on television, including the epic choral anthem 'Escape', used in climactic introductions to everything, from sporting events to Spider-Man 2.
A composer who firmly opposes the distinctions between high and low art, Armstrong's work sounds filmic even when it is not conceived for film – such as the melancholic mood-based 'As if to Nothing', it's electronics-based song 'Ruthless Gravity' later winding up on the Daniel Craig gangster movie, Layer Cake (2004). Craig Armstrong came to the attention of cinemagoers through his collaborations on films with director Baz Luhrman and the help of A-list stars, notably Leonardo DiCaprio (in 1996's Romeo + Juliet) and Nicole Kidman (in Moulin Rouge!, 2001).
A vivid sense of atmosphere
So what is it that makes Armstrong's instrumental music soundscapes so potent? One answer lies in the potential for pace and expansive reflection that electronics – with and without beats respectively – can bring to the screen. Another can be found in the vivid sense of atmosphere that electronic scores can generate. Think, for example of the music of Ólafur Arnalds, whose cyclical piano themes, melancholic strings and electronics – so effective in generating dark undercurrents.
Hollywood, too, has warmed to the chill of the Icelandic's ambient writing, director Gary Ross drawing from Arnald's bell-like echoes and sighing string sounds of Allt Varð Hljótt in his vision of a totalitarian dystopia, The Hunger Games (2012). Meanwhile, Arnalds seems to be thinking more cinematically in his stand-alone albums, the emotive and epic sweep of tracks such as 'Only the Winds' – with its haunting, almost exotic portamento strings – on his most recent For Now I Am Winter, made all the more ripe for film by Nico Muhly's inventive orchestrations.
Ólafur Arnalds - Only The Winds
Drawing classical artists
Such emotional resonance has drawn classical artists, such as virtuoso violinist Daniel Hope, to collaborate with composers who write for film. On his album Spheres, released this year, Hope plays themes by Einaudi ('Passaggio' from Le Onde), Max Richter (the pulsing, minimalistic 'Berlin by Overnight') and Nyman's Trysting Fields. For a virtuoso, they present a fresh perspective on a familiar soundworld: in his superb classical pastiche, a reinvention of Mozart's 'Concertante in E Flat' from long-term collaborator Peter Greenaway's Drowning by Numbers, Nyman shows how the traditional classical repertoire is never far from the modern film score. Similarly, Max Richter – whose past collaborators include Future Sound of London and Roni Size – would go on to reinvent Vivaldi, providing living proof of how so much music – whether electronic, minimalist or Baroque – stems from the dance impulse.
Recomposed by Max Richter - Vivaldi - The Four Seasons - Summer (Official Video)
Another pianist-composer who has explored the emotional resonance of simple piano themes to great – and equally nostalgic – effect is the Milanese composer-pianist Ludivico Einaudi. A tonal composer, he favours folkish sounds that invite comparison with 'minimalists'. But with no firm belief in creating maximum affects with minimal means, Einaudi in fact treads a more personal path across unique territory, landing his music (like Sakamoto's) somewhere between the worlds of classical, jazz, folk and rock. His 2013 album In A Time Lapse is a masterful combination of ethereal soundscapes and layered instrumental intricacies, and check out Islands – Essential Einaudi for a comprehensive collection of his biggest hits.
Einaudi's melancholic sighs for piano and strings, written for the Italian film Fuori dal Mondo (1999), and solemn song for solo piano, 'Ritornare', from the album Divenire (2006), were used by director Shane Meadows to capture the poignancy of alienation in his gritty vision of 1980s skinhead Britain, This Is England. But while, it's the piano that so often comes to the fore in Einaudi's music, it's actually the guitar that lies at the root of his vision as a composer: drones underpin the ambiguous chords of his ambient, meditative album, Stanze, arpeggiated figures accompany the song-like melodies of Le Onde, and rhythmical strums accompany the melodies of Eden Roc.
Ambient electronic reinterpretations
But then, it's perhaps no surprise that classical works seem ripe for ambient electronic reinterpretations given that ambient music itself was inspired by the modernist soundworld of early 20th-century classical music, specifically by the music of Eric Satie. You'll find William Orbit remixing Satie's 'Ogive Number 1' on Pieces in a Modern Style, and Schiller his 'Gymnopedie No. 1' on Opus, and it's with Satie's concept of 'furniture music' – background music that was performed to be heard, not listened to – that we find the beginnings of some of film's most popular ambient sounds.
Satie: Gymnopédie No. 1 (Cagedbaby Rework)
The link between Satie's modern and Orbit's postmodern approach is to be found with British composer Brian Eno, whose ambient music, inspired by the iconoclastic vision of the French composer, he would explore in the sublimely simple piano music of '1/1' in 1978's Ambient 1: Music for Airports. Together with the magnificently folkish 'Big Ship' from 1975's Another Green World album, Eno's utilitarian-themed dreamscapes would more recently find their way on to Peter Jackson's supernatural drama, Lovely Bones (2009).
More accessible sounds
What all these composers share is a desire to move away from the avant-garde complexity that dominated post-war music in the 20th century towards more accessible sounds. Indeed, striking similarities between Einaudi's works, such as Le Onde (1996), and Michael Nyman's principle theme for Jane Campion's film The Piano (1993), are not due to imitation, but more due to the composers' common interests in folk music: just as Nyman was working with Scottish folk song when he wrote his academy-award nominated soundtrack, so Einaudi would be drawn to folk-like melodies and an early 16th-century French popular song for Le Onde.
Ludovico Einaudi - Le Onde (Live at the Old Vic Tunnels / 2011)
Einaudi, too, wrote his 'Passaggio' from Le Onde, prior to the release of Thomas Newman's strikingly similar-sounding piano themes for American Beauty, released three years later: both composers were looking for a sound that resonates with a wider audience. Other affective piano themes would emerge on Dario Marianelli's Beethoven-inspired music for Pride & Prejudice starring Keira Knightley, which earned him an Oscar nomination in 2006; and Alexandre Desplat's Oscar-nominated themes for the King's Speech (2010).
Scoring for cinema
When it comes to cinema there are three kinds of composers: film composers, composers who write for film, and those composers who have never set eyes on film, but whose music film directors can't resist. Just as Hollywood's big-name composers such as John Williams (Jaws, Star Wars, Saving Private Ryan) and Hans Zimmer (Gladiator, Inception) have gone on to perform their film scores in the concert hall, so the music of minimalists, such as Michael Nyman and Philip Glass, regularly finds a place on film. For cinema not only offers creative and collaborative challenges, it brings unprecedented levels of exposure; it is the medium by which many of today's towering figures – both living and from the past – in classical music have found global recognition.
Such is the case with the polymath composer and actor, Ryuichi Sakamoto, who came to worldwide recognition 30 years ago with a memorable synth-driven theme tune for Nagisa Oshima's second-world-war Japanese POW film, Merry Christmas, Mr Lawrence. Following the success of that score, the Tokyo-born, classically trained composer (who had also starred on screen in the film, alongside David Bowie and Tom Conti) would go on to provide soundtracks for Bernardo Bertolucci's The Last Emperor (1987, again, appearing on screen), The Sheltering Sky (1990) and Alejandro González Iñárritu's Babel (2006).
Ryuichi Sakamoto - Merry Christmas, Mr. Lawrence
More recently he has made a return to chamber music with Three, his first album with his trio since 1996. As with his acoustic arrangements of 'Mr Lawrence' (also featured on the album), Sakamoto's chamber works show how he applies classical techniques to a broad range of styles: chorale-like harmonies are infused with jazz and eastern harmonies on the album's opening track, 'Happy Ending', while 'Flower is not a Flower' is redolent with the sound of Bill Evans.
Truth is, whether television or cinema, the screen offers a place where all styles can flourish, from the romantic yearning strings of John Barry's Oscar-winning Out of Africa, to the dark magic of Danny Elfman's Edward Scissorhands, to the Celtic sounds of Secret Garden, famed for their triumphant power ballad 'You Raise Me Up'. Indeed, the Irish-Norwegian duo – violinist Fionnuala Sherry and composer, producer and keyboardist Rolf Løvland – are used to winning the hearts and minds of TV audiences through their soundtracks.
Their Eurovision contest win in 1995 with the fiddle-fuelled 'Nocturne' paved the way to sell a million copies of their first album, Songs From A Secret Garden (Lovland had already won a Eurovision in 1985 with 'La Det Swinge'), fuelling the recent renaissance in the new age style. That sound has been picked up by directors and film composers – from Howard Shore for his music for Peter Jackson's Lord of the Rings (2001) to James Horner, in his soundtrack for Titanic (1997) – and the rest, as they say, is history.
The thing about all these great composers is that whether they are composing for the small screen or the big screen they write wonderful instrumental music that can be enjoyed within its own space and time. Some may lift you up, stir the sense, while others can be relaxing and mellow. It's music without frontiers and music without limits of any kind…except maybe your imagination.
Looking for more? Explore the 50 greatest film scores of all time.
Format:
UK English