Celebrated Conductor Bernard Haitink Has Died
Bernard Haitink, one of the most celebrated conductors of his generation, died peacefully at home aged 92 surrounded by his wife and family.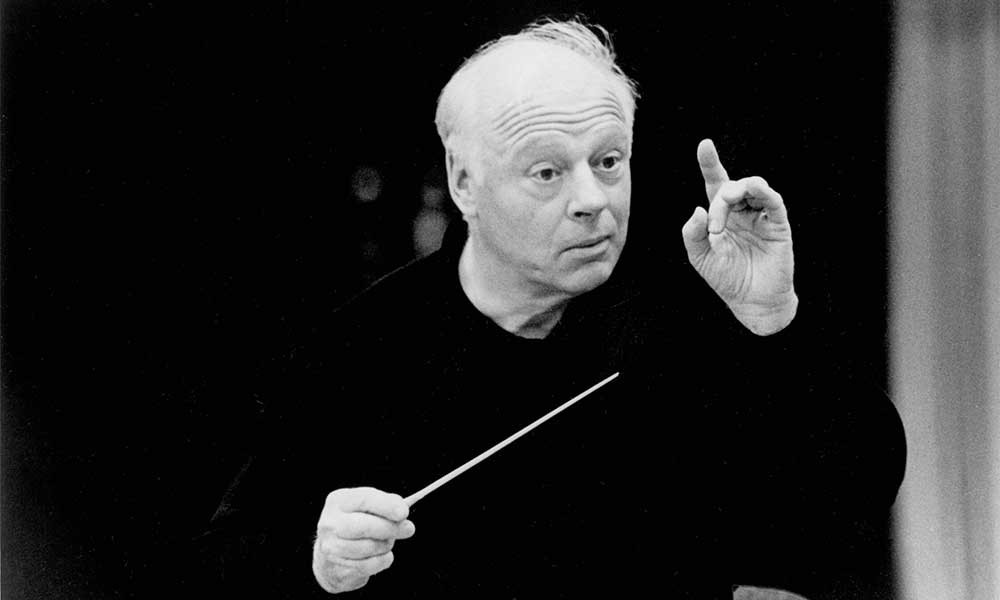 Celebrated Dutch conductor Bernard Haitink died peacefully at his home in London on 21 October 2021, aged 92, surrounded by his wife and family.
Bernard Haitink was one of the most revered conductors of his generation. He was Chief Conductor of the Royal Concertgebouw Orchestra for 27 years, a former Music Director of The Royal Opera, Covent Garden, and at Glyndebourne Festival Opera, and Principal Conductor of the London Philharmonic Orchestra and the Chicago Symphony Orchestra.
Bruckner: Symphony No. 7 in E Major, WAB 107 - 1. Allegro moderato
Bernard Haitink was born on 4 March 1929 in Amsterdam and studied violin and conducting at the Amsterdam Conservatory. He made his conducting debut with the Netherlands Radio Philharmonic Orchestra in 1954. Haitink first attracted attention in 1956 when he substituted for Carlo Maria Giulini, at short notice, for a performance of Cherubini's Requiem with the Concertgebouw Orchestra.
Following the death of the Concertgebouw Orchestra's chief conductor, Eduard van Beinum, in 1959 Bernard Haitink and Eugen Jochum were appointed chief conductors of the Orchestra in 1961. In 1963 Haitink became the Orchestra's sole principal conductor, and remained with the Orchestra for 27 years, until 1988.
During those years Bernard Haitink was also principal conductor of the London Philharmonic Orchestra (1967-79), and music director at Glyndebourne Opera (1978-88) and was then appointed music director at the Royal Opera House, Covent Garden (1987 – 2002). He then became chief conductor of the Royal Staatskapelle Dresden (2002-4) and Principal Conductor of the Chicago Symphony (2006-10).
Bernard Haitink retired in 2019 after having conducted his final concert with the Vienna Philharmonic at the Lucerne Festival in Switzerland.
Bernard Haitink has received many awards and honours in recognition of his services to music including Musical America's Musician of the Year and Gramophone's Lifetime Achievement Award. He was Commander of the Order of the Netherlands Lion, Knight of the Ordre des Arts et des Lettres in France, Honorary Companion of Honour in the UK and received honorary doctorates from the University of Oxford and the Royal College of Music.
Bernard Haitink's legacy will be his unrivaled interpretations of the great symphonic and operatic masterpieces. He made over 450 recordings including cycles of the symphonies of Bruckner, Mahler and Beethoven.
Bernard Haitink's recording of Bruckner's Symphony No. 7, with the Concertgebouw Orchestra, can be bought here.
Do you want to be the first to hear the latest news from the classical world? Follow uDiscover Classical on Facebook and Twitter.
---
Format:
UK English