'Downton Abbey: A New Era' Soundtrack Out Now
The film soundtrack for 'Downton Abbey: A New Era', scored by composer John Lunn and featuring vocals by Cherise, is out now.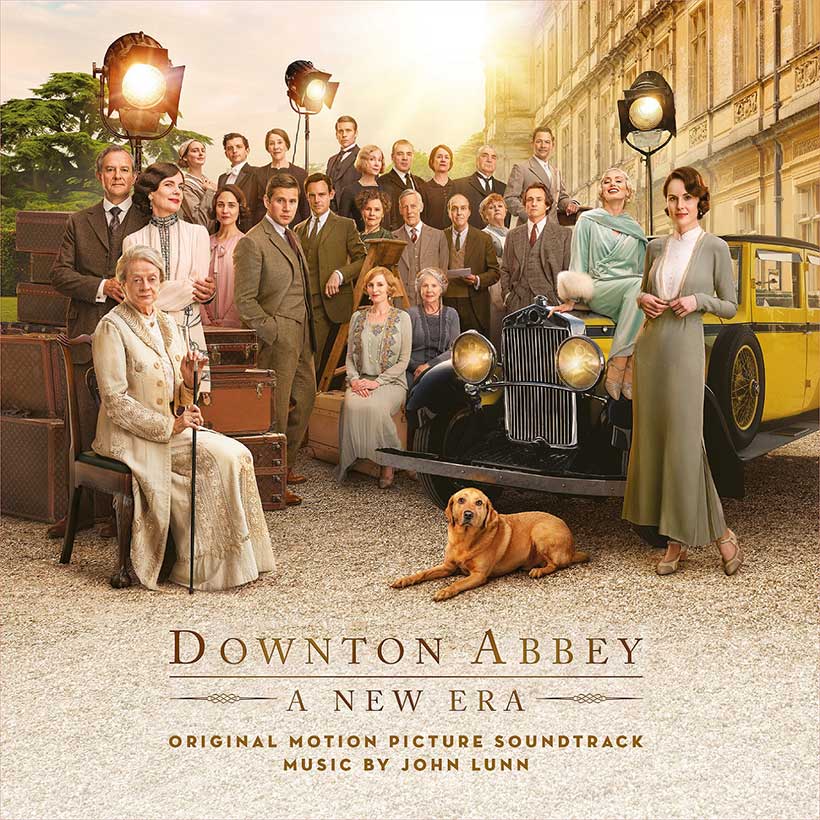 The original motion picture soundtrack for the much-anticipated cinematic return of Downton Abbey: A New Era, scored by composer John Lunn is out now. The soundtrack retains the distinctive orchestration and title motifs from the multiple Emmy Award-winning series whilst celebrating the story's entrance to a new decade with 1930s swinging jazz, alongside the glitz of early cinema. The album features a new generation of UK jazz and soul artists, including award-winning British singer Cherise Adams-Burnett, who is also featured in the film performing songs from the soundtrack.
DOWNTON ABBEY: A NEW ERA - Official Trailer [HD] - Only in Theaters May 20
Scottish composer John Lunn has received two Primetime Emmy Awards and two BAFTA nominations for his scores for Downton Abbey. His haunting theme for Downton Abbey evoked the turning of years, and the uncertainty and undercurrents of tragedy that touched everyone's lives during that turbulent era. Classically trained, yet contemporary in attitude, John Lunn possesses a unique musical voice that always hits at the emotional heart of a piece. John Lunn has also received critical acclaim, including BAFTA, Emmy and Ivor Novello nominations, for his scores for three adaptations of Charles Dickens classics: The Mystery of Edwin Drood, Little Dorrit, and Bleak House.
"This is the soundtrack that I'm probably most proud of"
John Lunn explained, "I've been working on Downton Abbey now for over ten years, but this is the soundtrack that I'm probably most proud of. It's been a joyous return to working with the director Simon Curtis, we had previously worked together on Twenty Thousand Streets Under the Sky, and he seems to bring the best out of me. Along with reworking familiar and well-loved themes, the new storylines have opened up a whole new vista for me."
Singer Cherise added, "I would have never thought I'd be cast in Downton Abbey, to be part of the soundtrack is even more of a bonus to bring this great story to life. I tried to channel the energy of Josephine Baker, a notable rebel of her time and even today with my own soul music, I try to channel her individuality, fun and flare."
Available in cinemas across the UK and internationally
The original award-winning television series of Downton Abbey, centered on a great English estate on the cusp of a vanishing way of life, first aired on ITV in September 2010 and has since enjoyed six critically acclaimed seasons and two feature films. The new film Downton Abbey: A New Era, from award-winning creator Julian Fellowes, reunites the family as they go on a grand journey to the South of France to uncover the mystery of the Dowager Countess' newly inherited villa. Downton Abbey: A New Era is now available in cinemas across the UK and internationally. Discover the mystery, picture the possibilities, and experience a new era.
Downton Abbey: A New Era – The Original Motion Picture Soundtrack is out now.
Do you want to be the first to hear the latest news from the classical world? Follow uDiscover Classical on Facebook and Twitter.
---
Format:
UK English