Nicola Benedetti Announces New Album 'Baroque'
Violinist Nicola Benedetti will release her new album 'Baroque', and the Benedetti Foundation present the first Baroque Virtual Sessions, in July 2021.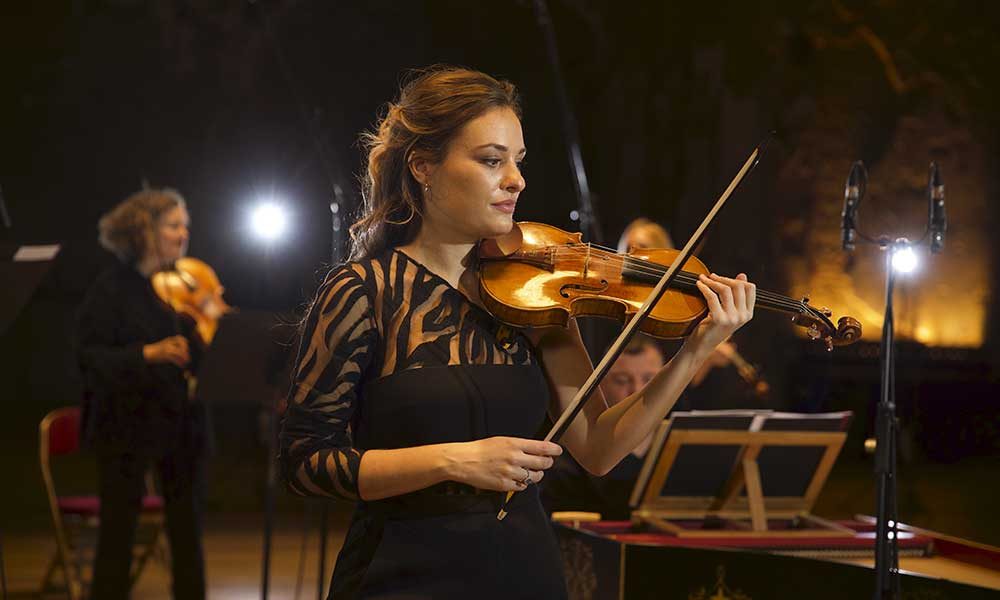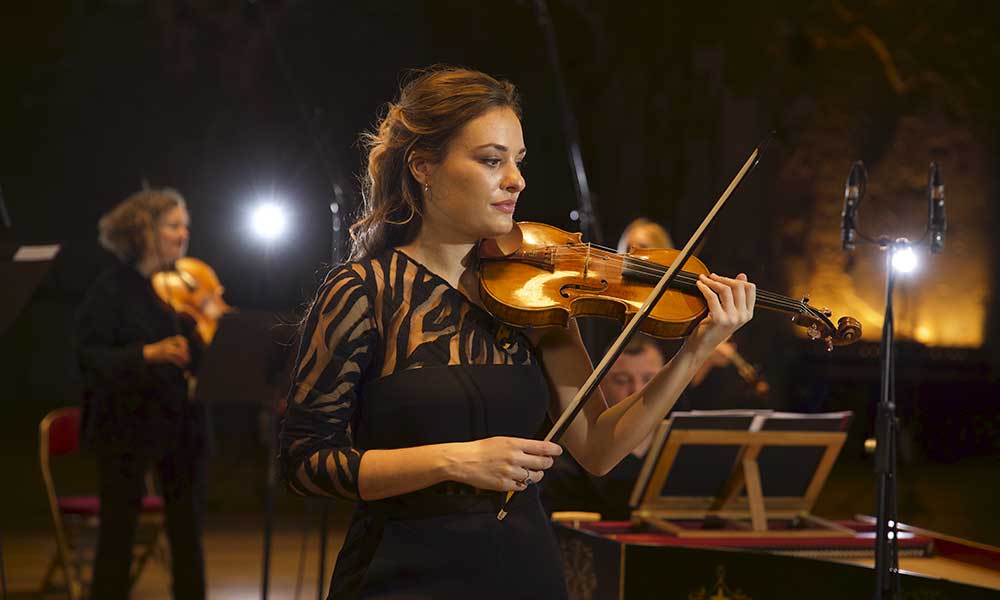 Grammy award-winning violinist Nicola Benedetti will release her new album Baroque on 16 July 2021. This is the first album Nicola Benedetti has released on a period set-up including gut strings, and she is joined by the Benedetti Baroque Orchestra, a leading group of freelance baroque musicians, for the first time.
Nicola Benedetti - Baroque
Baroque features a selection of concerti by Vivaldi plus Geminiani's arrangement of Corelli's 'La Folia', one of the oldest western classical themes which has been arranged by many composers. Geminiani, one of the greatest violinists of his era, studied with Corelli in Italy and reworked a number of his works when he moved to London for local audiences including 'La Folia'.
Baroque Virtual Sessions
The Benedetti Foundation will present the first Baroque Virtual Sessions for three weeks in July led by experts in baroque performance. Following the enormous success of the four Virtual Sessions which took place during the pandemic, with 23,000 participants from 84 countries, the Benedetti Foundation will work with musicians of all ages and stages on Geminiani's 'La Folia' which features on the Baroque album. The Foundation will also collaborate with a group of dancers who will help participants explore rhythm and expression.
Nicola Benedetti and the Benedetti Baroque Orchestra will perform eight live concerts of music featured on the new album Baroque at Battersea Arts Centre's COVID-secure Grand Hall in London, where the album was recorded, from 18 – 21 July.
"I am so excited to be releasing my first baroque album"
Nicola Benedetti said, "This music is so deeply invigorating, energy-giving, freeing, grounding and moving. I am so excited to be releasing my first baroque album with this wonderful group of freelance musicians, and to have the opportunity to perform it for people in the hauntingly beautiful setting of Battersea Arts Centre. I have long dreamt of presenting a project which brings together a recording, live performance and our education work and with Baroque we are finally achieving this. Emotionally and psychologically musicians crave making music together and performing for people, live. As we hopefully emerge from this dark pandemic period, we want to bring hope and uplift and baroque music, especially Italian Baroque with all its song and dance, does this to the fullest."
About Nicola Benedetti
Nicola Benedetti is one of the most sought-after violinists of her generation and one of the most influential classical artists of today. As a child she studied at the Yehudi Menuhin School before going on to win the BBC Young Musician competition in 2004 at the age of 16. In 2020 Nicola Benedetti won the Grammy Award for Best Classical Instrumental Solo for her recording of Wynton Marsalis' Violin Concerto and Fiddle Dance Suite. Her latest recording Elgar, featuring the composer's Violin Concerto, entered the UK's Official Classical Album Chart at number one. Since establishing the Benedetti Foundation in 2020 she has helped to keep the inspirations of musicians of all ages and stages alive during the pandemic with an array of online courses and videos. In April 2021 Nicola gave the world premiere of Mark Simpson's Violin Concerto with the London Symphony Orchestra and Gianandrea Noseda and gives the German premiere with WDR Köln in June.
Nicola Benedetti's new album Baroque will be released on 16 July 2021 and can be pre-ordered here.
Do you want to be the first to hear the latest news from the classical world? Follow uDiscover Classical on Facebook and Twitter.
---
Format:
UK English