Classical Beatles Music: The Best Classical Tributes To The Beatles
Explore The Beatles' far-reaching influence on classical music with 'Classical Plays The Beatles' featuring artists including Miloš and André Rieu.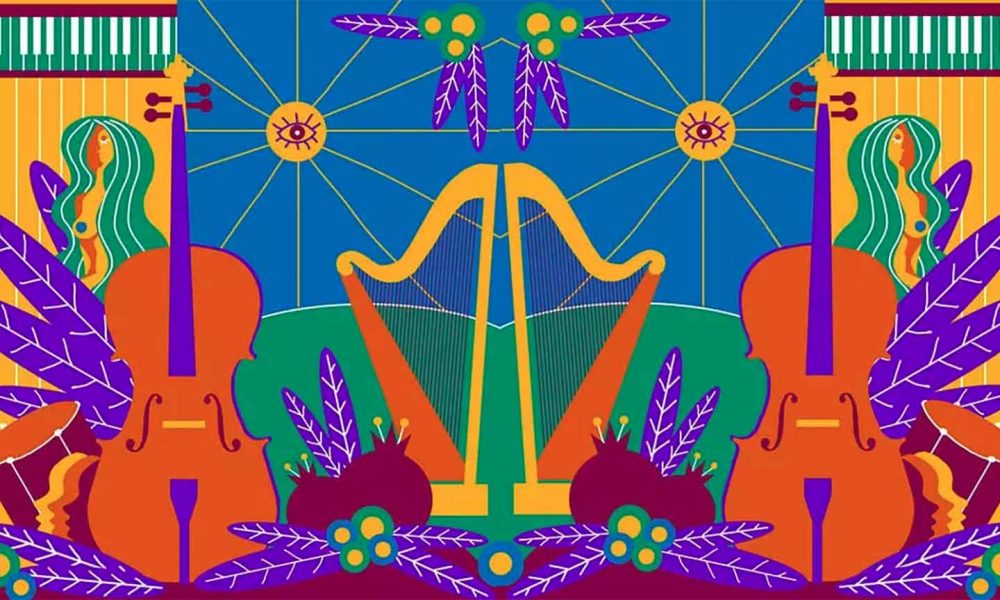 Throughout the recent history of recorded music, one rock band, formed in Liverpool, England, at the beginning of the 60s, has had more influence on generations of musicians, and inspired more creative interpretations of their music, than any other. The Beatles – probably the most influential rock, pop or, indeed, any type of band in modern times – themselves incorporated aspects of multiple genres, including classical music, into their songs and work. In turn, an array of classical Beatles music has been recorded, paying tribute to the group and their wide-ranging influence.
The vast catalogue of music produced by The Fab Four over a relatively short period of time – 1960 through to 1970 – continues to permeate our lives today, on so many levels – and on the day of the release of a new Danny Boyle-directed, Richard Curtis-penned, Beatles-inspired movie, Yesterday, we take a look at the wide range of classical artists who have created career-defining moments through tackling, treating and reimagining some of the greatest melodies of modern times.
A rich and diverse roll-call of classical musicians – including award-winning Montenegrin guitarist Miloš, English bandleader and arranger Frank Chacksfield, Indian sitar player Anoushka Shankar (daughter of one-time Beatles collaborator, Ravi) and "The King Of The Waltz" Dutch violinist André Rieu – have paid tribute in their own way to some of the most emotional, memorable, passionate, edgy and perfect pop songs ever written. The best classical Beatles music contains some of the richest and most diverse Beatles covers ever recorded.
Below we've picked some key Beatles classical music albums that show off the breadth and depth not just of the classical world's take on The Beatles, but of The Beatles' own songwriting as well. If we've missed any of your favourites, let us know in the comments section.
Listen to Classical Plays The Beatles playlist on Spotify.
Miloš: Blackbird: The Beatles Album
Miloš' unanimously acclaimed album Blackbird features a collection of innovative arrangements of classic songs by The Beatles including "Let It Be," "Eleanor Rigby," and "Blackbird." The album features several special guest artists including jazz legend Gregory Porter, pop singer Tori Amos, sitar superstar Anoushka Shankar, cellist Steven Isserlis, and Brazilian guitarist-composer Sergio Assad. Blackbird was recorded in legendary Studio ‪2 at Abbey Road Studios where The Beatles famously recorded the majority of their songs.‬‬‬
Göran Söllscher: Here, There And Everywhere
Award-winning Swedish classical guitarist Göran Söllscher is known for his broad range of interpretations from Bach to The Beatles. George Martin praised Söllscher for not making the mistake of trying to be "too clever" with his interpretations of these timeless classical guitar arrangements.
Various Artists: Classical Beatles
Classical Beatles features classical arrangements of Beatles songs including John Rutter's romantic-style concerto, Arthur Wilkinson's witty arrangements orchestrated in the style of Tchaikovsky's Nutcracker Suite, and artists including Kaori Muraji, Göran Söllscher, and Frank Chacksfield and his Orchestra.
Frank Chacksfield And His Orchestra: Chacksfield Plays The Beatles' Song Book
Frank Chacksfiled was an English pianist, organist, composer, arranger, and conductor of popular light orchestral easy-listening music, who was very successful in Britain and internationally in the 50s and early 60s. Frank Chacksfield and his Orchestra interpret music from The Beatles' songbook on these nostalgic recordings, recorded with the legendary Phase 4 Sound.
Kaori Muraji: Transformations
Transformations, by Japanese classical guitarist Kaori Muraji, includes arrangements by Japanese composer Toru Takemitsu of four Beatles classics – "Hey Jude," "Michelle," "Here, There and Everywhere," and "Yesterday." Transformations demonstrates how popular music is largely a "transformation" of classical music.
Music Lab Collective: Chilled Piano
Music Lab Collective, champions of contemporary classical music, have arranged several Beatles songs for piano – demonstrating why these melodies are timeless.
André Rieu: Music Of The Night
André Rieu, "The King Of The Waltz", and his Johann Strauss Orchestra, reworked "Yesterday" in their inimitable style on Music Of The Night, a collection of André's favourite songs.
Classical Plays The Beatles is out now and can be bought here.
Format:
UK English