Sheku And Isata Kanneh-Mason Announce First Duo Album 'Muse'
Sheku and Isata Kanneh-Mason's first album as a duo, 'Muse', features a diverse selection of music for piano and cello by Barber and Rachmaninov.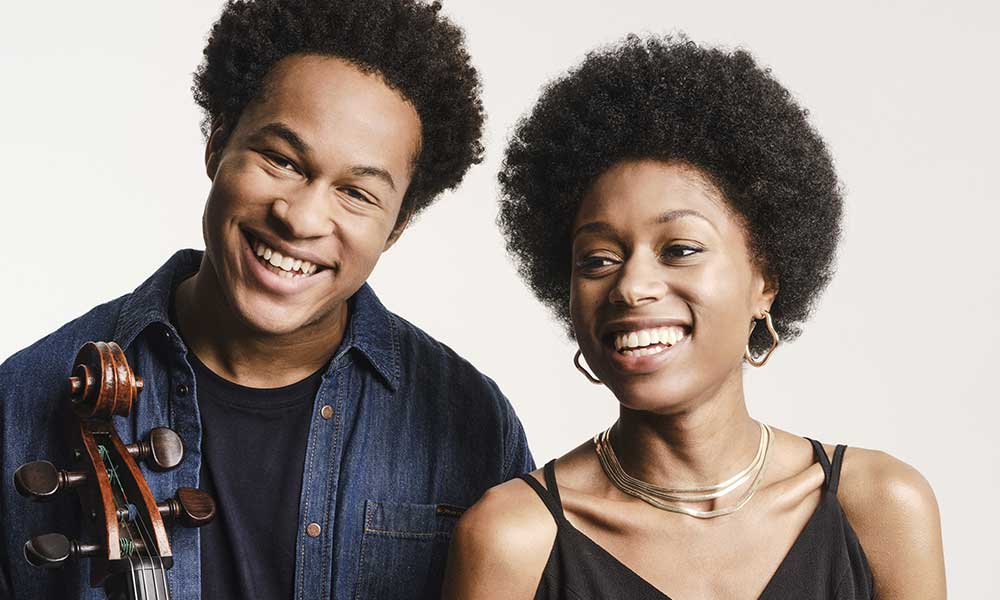 Chart-topping siblings Sheku and Isata Kanneh-Mason have announced they will release Muse, their first album as a duo, on 5 November 2021. Their new recording features a diverse selection of music for piano and cello composed by Samuel Barber and Sergei Rachmaninov conveying the breadth of intricate human emotions. The first single from Muse, Barber's 'A Slumber Song of the Madonna' is out now.
Barber: A Slumber Song of the Madonna (Arr. Parkin for Cello and Piano)
Muse features Barber and Rachmaninov's cello sonatas
Siblings Sheku and Isata Kanneh-Mason have a unique musical relationship and perform together regularly across the globe. Both the Rachmaninov and Barber cello sonatas found a natural place in Sheku and Isata's programme and, in the months leading up the coronavirus lockdowns, they found shared enthusiasm along with a familiar comfort in playing the pieces together. When their tour was cut short in 2020 they asked themselves if a live concert could be replicated offstage and decided to share the music they would have performed by recording their new album, Muse, which provides a snapshot of a unique period of their stretched and unexpected time together.
Barber's Cello Sonata from the 1930's is an early work and not one that is well known. Sheku and Isata Kanneh-Mason revelled in the discovery of its intricacies and quickly became fond of the dramatic Barber pieces throughout the process.
Rachmaninov's much-loved sonata is described by the composer as giving equal footing to the piano and cello. The result is a multi-dimensional work of art that is considered a joy to play for both instruments. Although Rachmaninov infrequently strayed into chamber music, in this selection of masterpieces Sheku imitates a great, rich Russian voice on his cello bringing out an array of textures in Rachmaninov's work that would not be traditionally assumed.
About Sheku and Isata Kanneh-Mason
After winning the BBC Young Musician competition in 2016 cellist Sheku Kanneh-Mason signed to Decca Classics in 2017 and released his Classical BRIT award-winning debut album, Inspiration, in January 2018 which topped the Classical Album Chart and peaked at No.11 in the Official UK Album Chart. He performed at the Royal Wedding of Prince Harry and Meghan Markle in May 2018 which was watched around the world by 2 billion people. Sheku became the first cellist in chart history to land a place in the Official UK Album Chart Top 10 when his second album Elgar, which features the composer's famous Cello Concerto, entered at No. 8 in January 2020.
Sheku's sister, pianist Isata Kanneh-Mason, also topped the UK Official Classical Artist chart with her debut album Romance, a portrait of the life of composer and pianist Clara Schumann, released in July 2019. She recently released her second solo album Summertime, a diverse exploration of the musical landscape of 20th century America.
Sheku and Isata Kanneh-Mason's new album Muse will be released on 5 November 2021 and can be pre-ordered here.
Do you want to be the first to hear the latest news from the classical world? Follow uDiscover Classical on Facebook and Twitter.
---
Format:
UK English