Listen To World Sleep Day Playlist: Stream Now!
Celebrate World Sleep Day by listening to a beautiful playlist of music to dream to from artists including Chad Lawson and Stephan Moccio.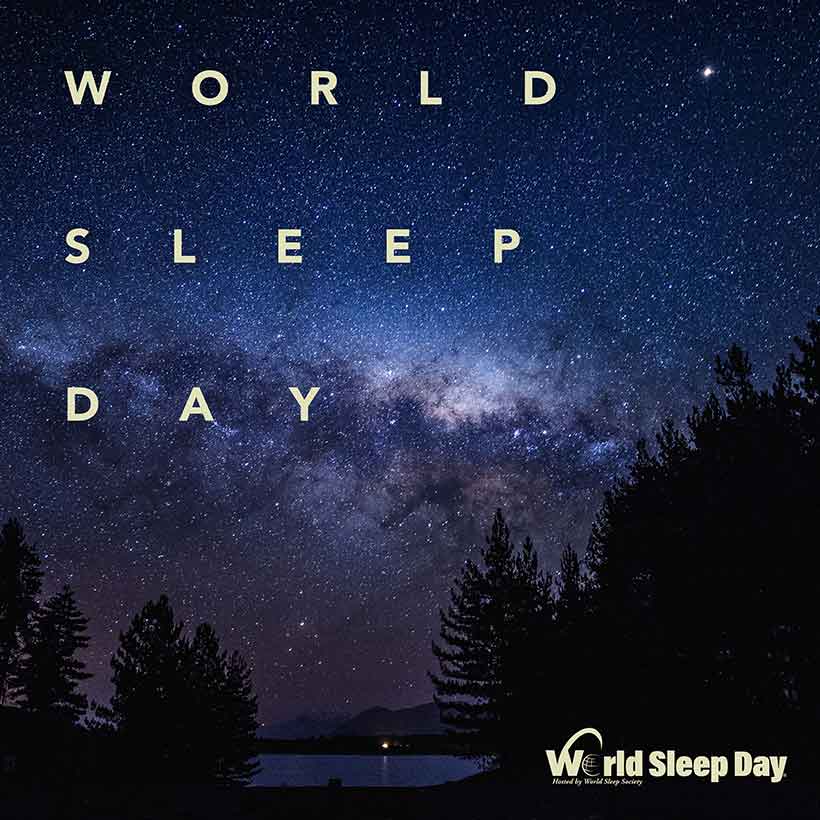 Celebrate World Sleep Day by listening to a beautiful playlist of music to dream to including 30 new tracks from 10 artists across the globe who have released new EPs. The World Sleep Day playlist, officially supported by the World Sleep Society, features a variety of new compositions, arrangements and remixes creating a serene environment for a peaceful night's sleep. World Sleep Day (18 March 2022) is an annual call to action about the importance of healthy sleep.
Includes 30 new tracks
Many of today's most exciting composers have created new pieces for World Sleep Day. American composer and pianist Chad Lawson has released three new tracks including the remix of his Billie Eilish cover 'When The Party's Over (Slowed Remix)', 'Stay (Slowed Remix)' and 'One Day You Finally Knew (Slowed Remix)'. Chad Lawson's solo work has a relaxed, meditative feel that draws on both the sonorities of classical music and the freeform nature of jazz improvisation. He explained, "The music I make is meant to create calm."
Chad Lawson - when the party's over (Slowed Remix / Visualizer)
Australian pianist and composer Sophie Hutchings has created dreamlike renditions of classic children's film songs including 'Pure Imagination' (Willy Wonka & The Chocolate Factory) and 'Rainbow Connection' (The Muppet Movie). Sophie Hutchings' music is ruminative and dreamy and has been described by The Guardian as exuding, "an intimate, contemplative quality; sometimes melancholic, often with an exhilarating beauty."
American composer and Music Director of the Louisville Orchestra, Teddy Abrams has released three new compositions including the space-inspired tracks 'Nebula' and 'Steampunk Spacecraft.' Abrams moves fluidly across genres from rock to hip-hop and jazz to classical.
Grammy and Academy Award-nominated composer Stephan Moccio's nocturnal tracks include 'pt. 2 Eventide', 'pt. 1 Owl Light', and 'pt. 3 Midnight'. After writing chart-topping hits, including 'Wrecking Ball' for Miley Cyrus, 'A New Day Has Come' for Celine Dion and 'Earned It' for The Weeknd, Stephan Moccio decided to focus on his own introspective piano music.
Australian composer Luke Howard, whose music has been described as "absolutely heavenly" by Mary Anne Hobbs, BBC Radio 6 Music, has released three new tracks: 'A Bad Dream That Will Pass Away', 'The Closing of the Gates – Piano Version', and 'The Great Longing of an Unquiet Heart'.
Norwegian composer and pianist Ola Gjeilo's has included the planetary inspired 'Saturn' and 'Jupiter'. Although Norwegian by birth, it is perhaps Ola's adopted country of America that has influenced the composer's distinctive soundworld the most, evolving a style that is often described as cinematic and evocative.
British composer and cellist Peter Gregson, described as "working at the forefront of the new music scene" by The New Yorker, has released 'Pause', 'Breathe', and 'Intake'.
New artists featured on the World Sleep Day playlist include piano virtuoso Gina Alice who performs two pieces from Bartók's For Children and Max Richter's 'Written On The Sky'; Texas duo Balmorhea with new tracks 'Intake', 'Solanales', and 'Perhaps'; and ASCAP award-winning and BAFTA nominated composer Tom Salta with 'First Sleep' and 'Second Sleep'.
Ten new EPs from the participating artists Balmorhea, Chad Lawson, Gina Alice, Luke Howard, Ola Gjeilo, Peter Gregson, Sophie Hutchings, Stephan Moccio, Teddy Abrams and Tom Salta have also been released.
World Sleep Day
World Sleep Day is an annual call to action about the importance of healthy sleep. The internationally recognized awareness event focuses on the impact of sound sleep habits on overall wellbeing. Sleep problems constitute a global epidemic that threatens health and quality of life for up to 45% of the world's population. Insomnia affects between 30-45% of the adult population yet research has shown that listening to music at bedtime can help people fall asleep quicker and improve sleep quality.
Listen to the World Sleep Day playlist now!
Do you want to be the first to hear the latest news from the classical world? Follow uDiscover Classical on Facebook and Twitter.
---
Format:
UK English