Listen To World Sleep Day Playlist: Stream Now!
Celebrate World Sleep Day by listening to a beautiful playlist of music to dream to from artists including Max Richter and Ludovico Einaudi.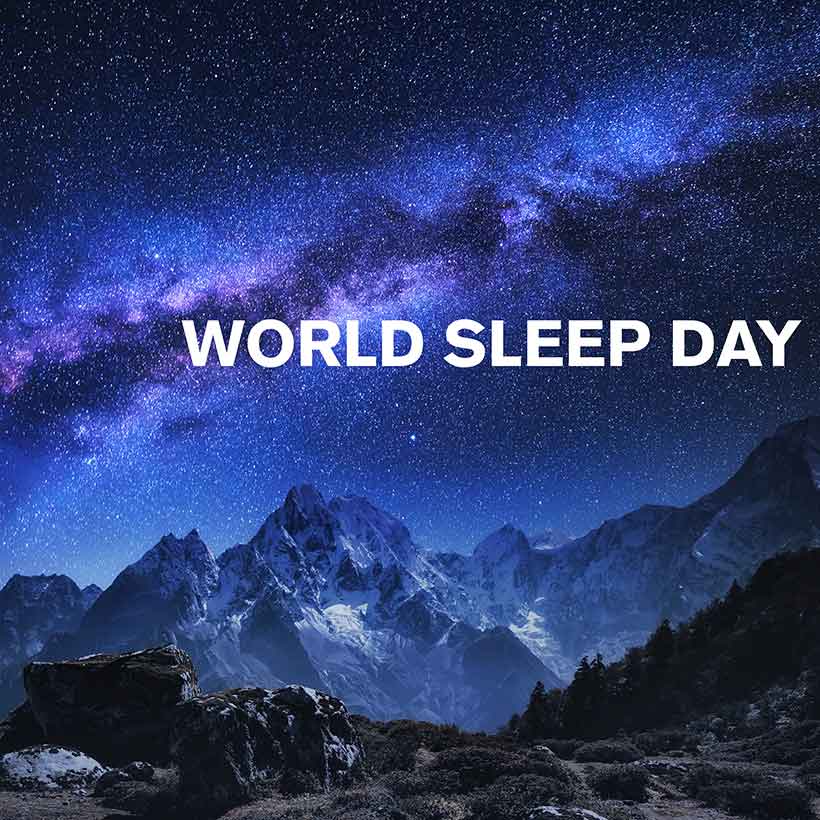 Celebrate World Sleep Day by listening to a beautiful playlist of music to dream to featuring 18 new lullabies by 20 leading artists including Max Richter, Ludovico Einaudi, Chad Lawson, Isobel Waller-Bridge, Sophie Hutchings and Yiruma. The soothing soundtrack, officially supported by the World Sleep Society, also features new arrangements, collaborations and remixes.
Includes new tracks from Max Richter and Ludovico Einaudi
Pioneering composer Max Richter has created a new version of 'Dream 3' from his monumental work Sleep, which returned to the top of the Billboard classical albums chart following World Sleep Day last year. His acclaimed documentary, Max Richter's Sleep will also be available to stream worldwide for 48 hours on Deutsche Grammophon's online platform DG Stage, and his popular Sleep app is being enhanced with a special feature enabling a one-hour listening experience to encourage meditative reflection.
Many of today's most important composers have created new pieces for the World Sleep Day playlist. Ludovico Einaudi has adapted a theme from his Seven Days Walking project to create 'Fossils', and Peter Gregson's 'Somnia', 'Nocturnal Mind' by Yiruma, 'Illuminations' by Isobel Waller-Bridge and Luke Howard's 'Passion Sleep' are among the other new compositions. Japanese flautist Cocomi is featured on Chad Lawson's 'Stay'. "Even though we're on opposite sides of the world, Cocomi and I share the same stars and moon. We thought what better way to celebrate World Sleep Day than to release our new version of 'Stay'," explained Chad Lawson.
Saxophonist Jess Gillam has transformed The Beatles' cosmic hit 'Across The Universe' while Secret Garden's Rolf Løvland has rearranged the band's track 'Sleepsong' for solo piano for World Sleep Day. In addition to the new tracks the World Sleep Day playlist also features new 3D surround sound mixes from artists including Víkingur Ólafsson, Mari Samuelsen, Chilly Gonzales, Jarvis Cocker and 'chill mixes' from chart-topping nuns the Poor Clare Sisters of Arundel.
World Sleep Day
World Sleep Day is an annual call to action about the importance of healthy sleep and is particularly significant this year as there has been a surge in insomnia during the worldwide pandemic – a phenomenon described as "coronasomnia" by BBC News. World Sleep Society estimates that two billion people are living with insomnia yet research has shown that listening to music at bedtime can help people fall asleep quicker and improve sleep quality.
Dickon Stainer, President and CEO of Global Classics and Jazz, Universal Music Group, said, "In a year where many have felt the power of music to help soothe a tired mind, this global initiative – developed by our team in the US – has ignited the imagination of artists and colleagues worldwide to create a unique new soundtrack for World Sleep Day."
Listen to the World Sleep Day playlist now!
Do you want to be the first to hear the latest news from the classical world? Follow uDiscover Classical on Facebook and Twitter.
---
Format:
UK English