Bryan Adams Teams With Jeff Lynne On New Album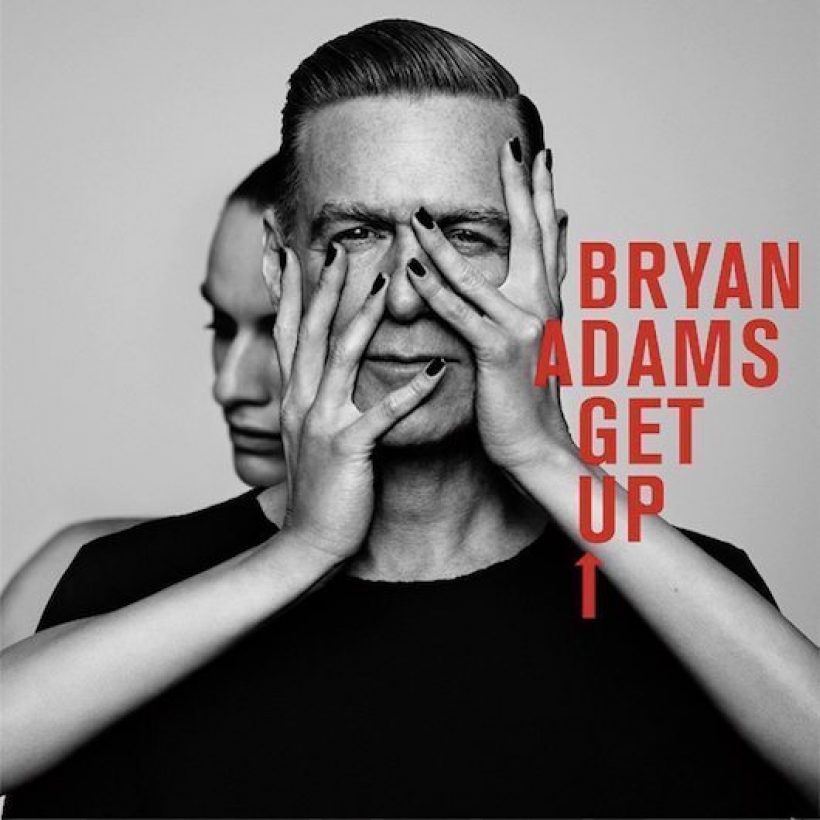 Bryan Adams has announced his imminent return with his 13th studio album 'Get Up,' to be released by UMe on October 16. It's produced by celebrated British producer and ELO frontman Jeff Lynne, and continues Adams' longtime songwriting collaboration with Jim Vallance.
'Get Up' features nine new songs plus acoustic versions of four of them, with the track 'You Belong To Me' available as an "instant grat" for pre-orders now, followed by 'Brand New Day' from September 7. The final early download will be 'Don't Even Try,' available just prior to the album release date.
A performance clip will be released to accompany the first download 'You Belong To Me,' after which there will be an official video for 'Brand New Day' directed by Adams. It will feature BAFTA Award-winning actress, Helena Bonham Carter, and musician Theo Hutchcraft from the acclaimed synth-pop duo Hurts.
Adams says of 'Get Up': "It came together quite organically, song by song, working with Jeff producing over the past couple of years whenever he had time. It was a great partnership as it gave me plenty of time to write the songs, most of which are a collaboration with Jim Vallance. We all worked primarily over the internet from Canada, Europe and LA, sending demos and parts of songs until we got it right."
Lynne, for his part, adds: "I've always been a big fan of Bryan so getting to work with him was a great pleasure. Bryan would send me a demo across the internet, then I would play most of the instruments to make a finished backing track and send it back to him in England. There he would put the lead vocal on to the song and send it back to me in California. 5,400 miles apart! And it's turned out to be a rockin' album!"
"There is a carefree feeling about this album," concludes Adams, "and in many ways it is the album I wish I'd been able to make 25 years ago."
The Canadian rocker will co-headline with Rod Stewart at the BBC Radio 2 Live in Hyde Park Festival on September 13, after which he has further US dates on his continuing 30th anniversary 'Reckless' tour from September 18-25.
Explore our dedicated Bryan Adams Artist Page
Format:
UK English