Fergie's Debut Receives Royal Reissue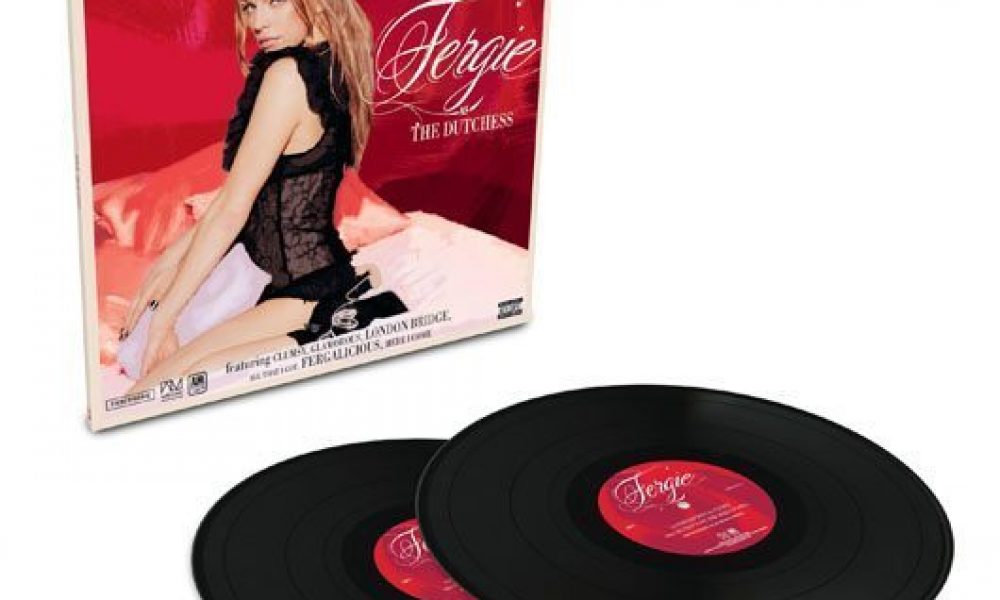 By the time she released her debut solo album, The Dutchess (now due for 2LP reissue on 2 December), the woman born Stacy Ann Ferguson had already enjoyed a long and varied career. Having started out as an actor voicing cartoon characters, she soon became a notable on-screen presence when she signed up, aged nine, to perform as Stacy in the TV show Kids Incorporated. Perhaps inevitably, she then formed a band, NRG, with some of her co-stars. Soon renaming themselves Wild Orchid, the group cruised through the 90s releasing a number of diverse singles, among them the soul-pop 'At Night I Pray' and the Top 10 dance outing 'Talk To Me'.
In 2001, Wild Orchid found themselves on the same bill as The Black Eyed Peas – an auspicious pairing… Just two years later, Fergie, as she had become known, had become a fully fledged member of the group led by will.i.am, and was riding high in the charts with their third album, Elephunk. In 2005, they released the all-conquering single 'My Humps', a showcase for Fergie which fully established her star quality.
The following year, Fergie released The Dutchess (knowingly titled in reference to Britain's Duchess Of York, Sarah Ferguson, with whom the singer shared a nickname). Including modern pop classics such as 'London Bridge', 'Glamorous' and 'Big Girls Don't Cry', all of which topped the charts in the US and comfortably landed in the Top 5 around the globe, the album built upon Fergie's success with The Black Eyed Peas, but gave the star a chance to reveal more facets of her personality. Telling Billboard that it was a "very autobiographical" collection, she revealed that the songs showcased "a lot of vulnerability which I think people haven't seen from me in The Black Eyed Peas".
Fergie - Big Girls Don't Cry (Personal) (Official Music Video)
Fans fell in love with the album immediately, embracing Fergie's emotional openness and the music's eclectic mix of pop, soul, reggae, punk and hip-hop, co-produced by will.i.am. Racing to No.2 on the US Billboard charts, The Dutchess remains a modern pop classic.
With Fergie rumoured to be releasing her long-awaited second album, Double Dutchess, in the near future, this double-vinyl, 10th-anniversary reissue of her debut gives fans the perfect opportunity to revel in everything that made the singer so special in the first place.
Format:
UK English