New Solo Album Coming From Brian Eno
Cutting-edge producer-artist Brian Eno is completing work on a new solo album. He's been making the record with multi-instrumentalist Peter Chilvers, who is in the role of assistant producer and has been revealing some details about it in a Facebook post.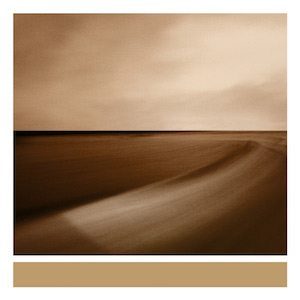 The new project will be the follow-up to Eno's 2010 album Small Craft On A Milk Sea. After the 67-year-old artist himself divulged that he was working on new music in an interview with the Guardian last Saturday (28), Chilvers —a collaborator of Eno's on such previous albums as his 2008 work with David Byrne, Everything That Happens Will Happen Today — wrote: "Tucked into the conversation are a few mentions of a new Brian Eno album, which I take as a sign that it's safe for me to mention its existence now.
"I'm particularly excited about this one," Chilvers continued. "For the first time I'll be credited as assistant producer, as well as playing various keyboard parts. It's shaped up to be an extraordinary album, and it's been an extraordinary experience making it, pretty much living in the studio for a month."
The Guardian feature, which you can read in full here, took the form of a dialogue between Eno and Greek economist Yanis Varoufakis. At one point, Eno talks about his early work with Roxy Music, observing: "One of the things that made Roxy interesting was that nobody really agreed with anybody else. It wasn't a group of mates who all came from the same background; it was a group of people who enjoyed the fact that they weren't like each other, and had different skills and interests."
Explore our dedicated Brian Eno Artist Page
Format:
UK English