Pre-Order Eminem Vinyl Box Set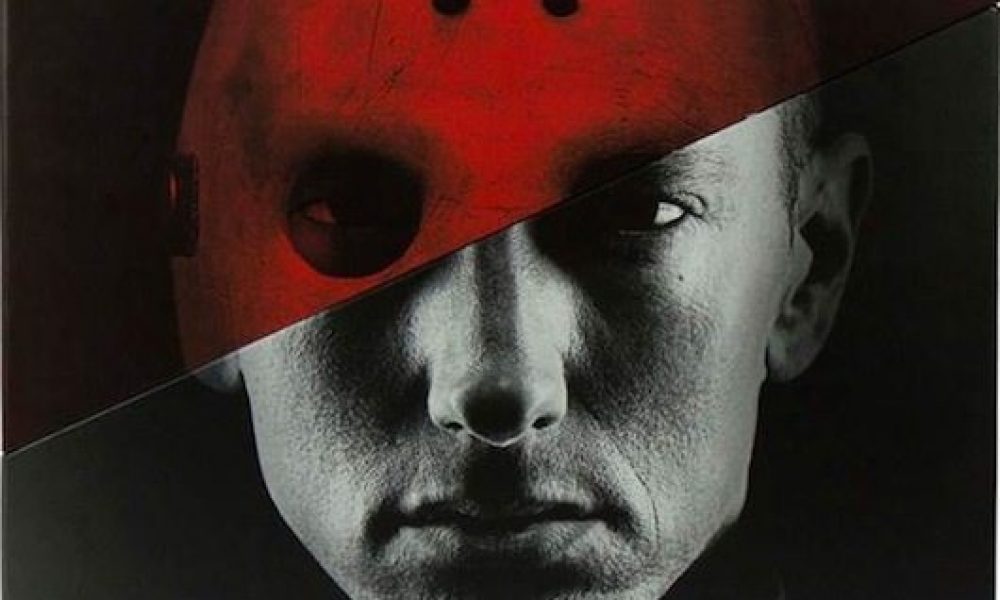 Eminem's entire Interscope catalogue is being rush-released as a limited edition vinyl box set on March 23 — and you can pre-order yours here. 'The Vinyl LPs' is a ten-album set that begins with 1999's 'The Slim Shady LP' and also includes 'The Marshall Mathers LP,' 'The Eminem Show,' the '8 Mile' soundtrack, 'Encore,' the compilation 'Curtain Call: The Hits,' the various artists hip-hop compilation 'Eminem Presents: The Re-Up,' 'Relapse,' 'Recovery' and his most recent studio release, 'The Marshall Mathers LP2' from late 2013.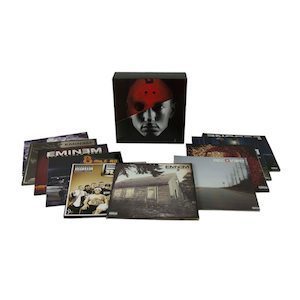 The packaging displays the striking image of Eminem seen above, with his face half-covered by a red hockey mask. Subtle, iconic designs from throughout his career are featured around the outside edges of the box. Each LP is sealed individually, and reproduces the original cover art for each release.
Eminem himself has partnered with the design community at Creative Allies to create a competition in which fans have the opportunity to design original cover art. The contest is now live, and runs until May 4, with more details available here.
Pre-order Eminem's 'The Vinyl LPs' box set from uDiscover's Deluxe Audio Store
Explore our dedicated Eminem Artist Page
Format:
UK English