Steven Wilson Reveals New Album 'To The Bone' And Global Tour Dates
As the undisputed king of modern prog rock, Steven Wilson is not content resting on his laurels and has announced the details of his fifth solo record and most ambitious to date, To The Bone, set for release on 18 August via Caroline International.
The former frontman of the UK art-rock outfit, Porcupine Tree, has amassed a huge cult following within his native land and beyond for the past three decades and yet still remains an "underground" artist who makes music on his own terms.
Like all of Wilson's music, To The Bone is a genre-defying, modernist pop record for the ages but also shares the same musical DNA as the progressive pop records of Wilson's youth like Peter Gabriel's So, Talk Talk's Colour of Spring, Tears For Fears' Seeds of Love.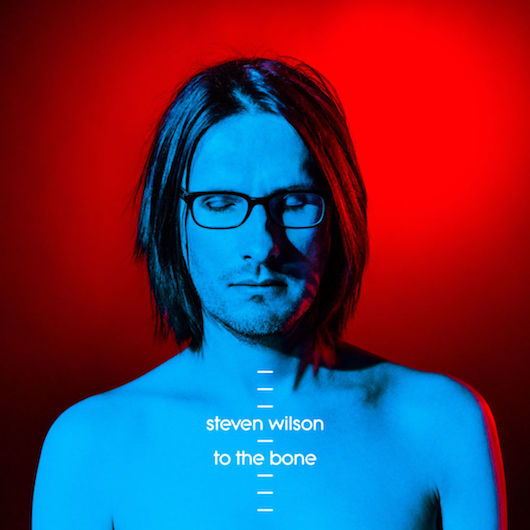 As the follow up to 2015's critically acclaimed, Hand. Cannot. Erase, this is the first of Wilson's albums since signing with Caroline International this year. Marrying futurist rock with ambient dreamscapes, the album provides both escapism and harsh realities during the unsettling times we live in. Wilson recently told Guitar World:
"The album reflects the world I find myself living in in 2016. There are strands that connect the songs, but there isn't a whole story like there was on 'Hand. Cannot. Erase.' That record was very much a narrative from beginning to end. This record will have more of a loose concept, with various strands and themes recurring in the songs".
Wilson also previewed the new track, 'Pariah', a duet with the Isreali singer-songwriter, Ninet Tayeb.
To support his fifth album, he'll be embarking on a expansive world tour that spans over one hundred shows across all five continents including a 25 date US tour that sees him return to the renowned Beacon Theatre, NY and London's Royal Albert Hall. Tickets for the UK tour go on pre-sale for fans on 10 May and are available to the general public on 12 May.
To The Bone is available to pre-order on CD, Blu-Ray, digital platforms and a super deluxe box set that features the album, a CD of outtakes and demos, a Blu Ray, a DVD, a fully illustrated book and a one-sided 7" single featuring non-album track. Scroll down to read the full tracklisting and click here for tour information.
Tracklisting:
1. To The Bone
2. Nowhere Now
3. Pariah
4. The Same Asylum As Before
5. Refuge
6. Permanating
7. Blank Tapes
8. People Who Eat Darkness
9. Song of I
10. Detonation
11. Song of Unborn
Format:
UK English